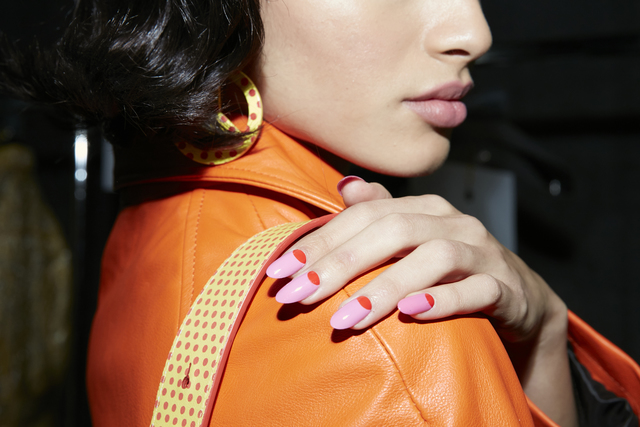 Moschino Makes Things Mod
Moschino took their models out of this world this year. With some of the most popular faces in the industry being painted a Technicolor hue. This only accentuated the statement-making styles that strutted down the catwalk. The 1960s are alive again as modern Mod was showcased with brightly hued and perfectly chic suits –many commented that "a parade of Jackie Kennedy's" walked down the runway. To complement these designs, Miss Pop for essie created a pop of color half-moon manicure Jackie O. would certainly be proud of.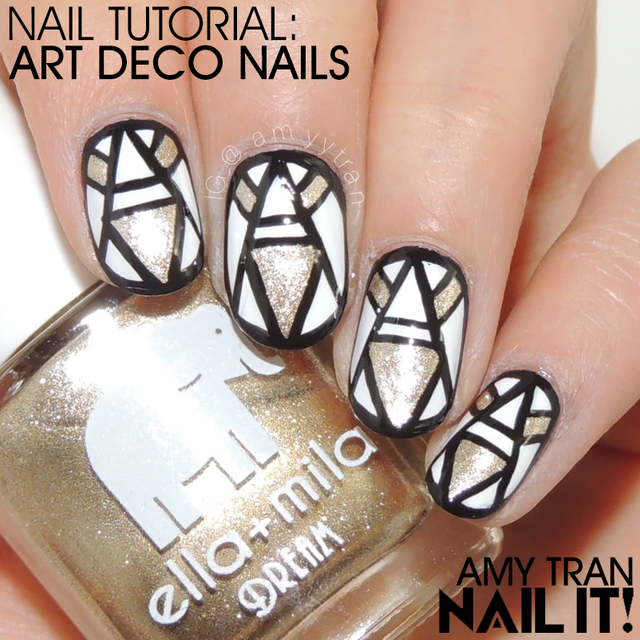 Nail Tutorial: Art Deco Nails - Nail It Magazine
As the season begins to unfold we've seen a resurgence of a mod trend making its rounds; ART DECO NAILS! The retro 1920s art deco look is super chic and pairs well with almost any outfit! If you're looking for something classy for your next party, inspired by the Great Gatsby, try this out!