If traditional holiday hues aren't your thing, you are going to fall head over heels for CND's winter shades. Enter: the CND Glacial Illusion collection. A far cry from the rich, glitter-packed shades of seasons past, the Arctic hues read sophisticated and feminine with a modern edge. Read on to discover why you'll be reaching for this collection all winter long.
A blend of icy pastels and creamy neutrals, the CND Glacial Illusion collection has all of the shades you need to get through the winter months:
A frosty lavender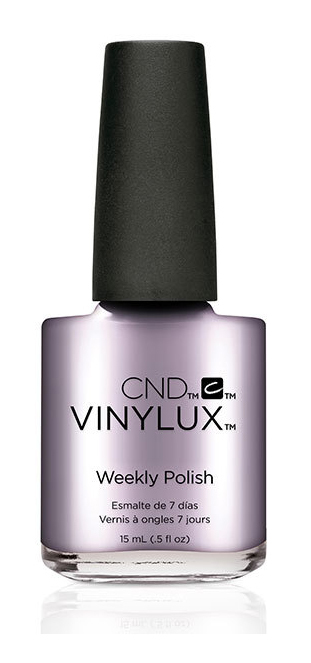 A cozy beige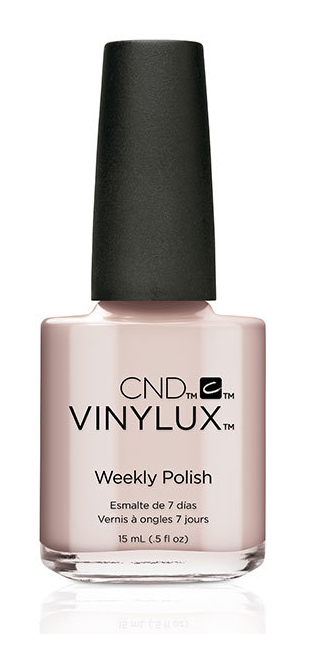 An iridescent pearl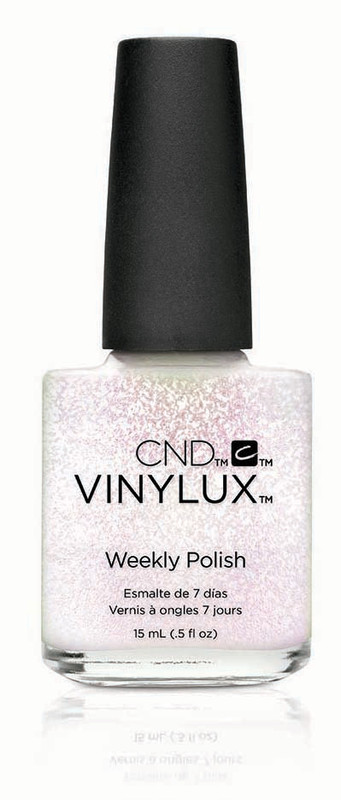 An icy blue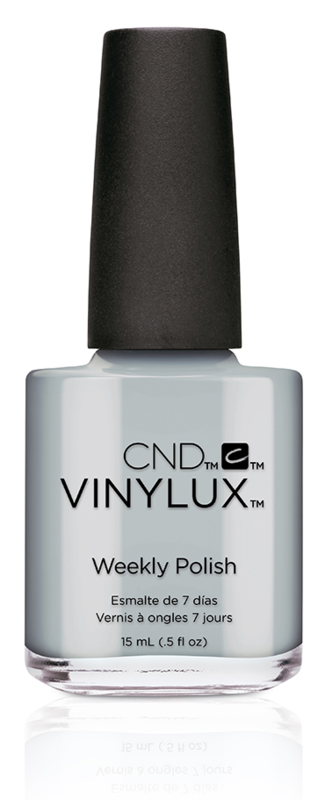 An elegant rose gold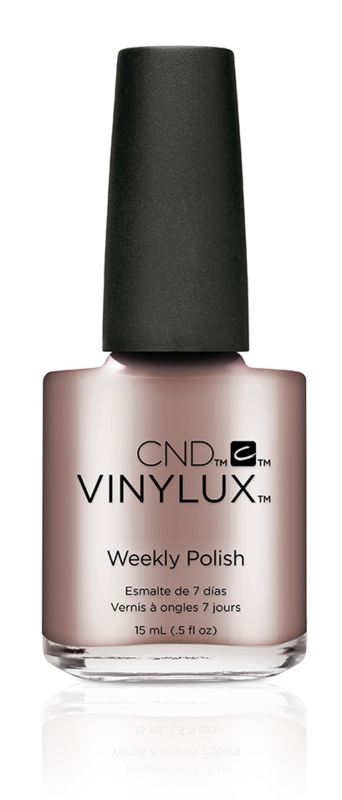 A moody navy blue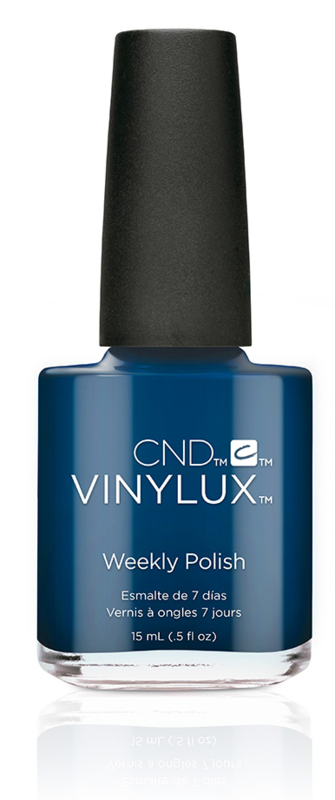 The best part? These shades effortlessly complement one another and can be used to create a variety of layered looks depending on the occasion.
Arctic Mist
Perfect for a holiday work party, this design is both wearable and chic. A hint of glitter and a dry brush technique give this style a layered look, allowing hints of each frosty hue to peek through.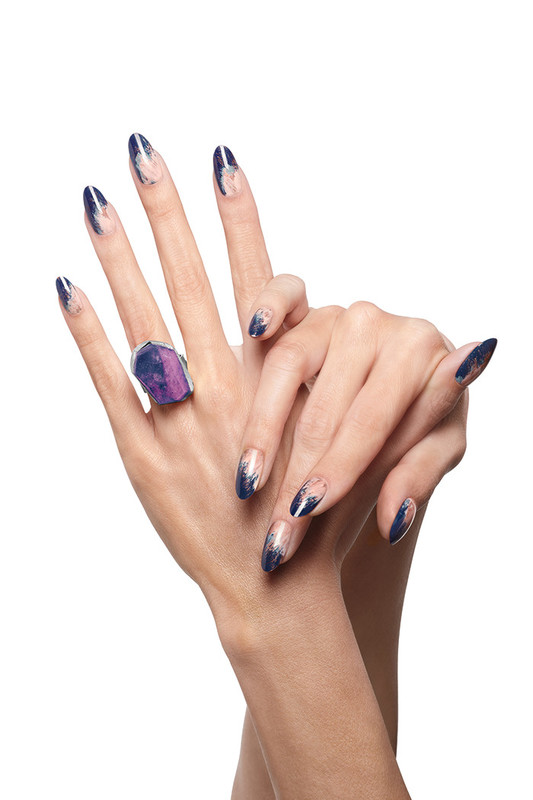 Seismic Chic
Ideal for nail art newbies eager to play around with color, this nearly-foolproof design features abstract strokes of polish atop a surprisingly dark base.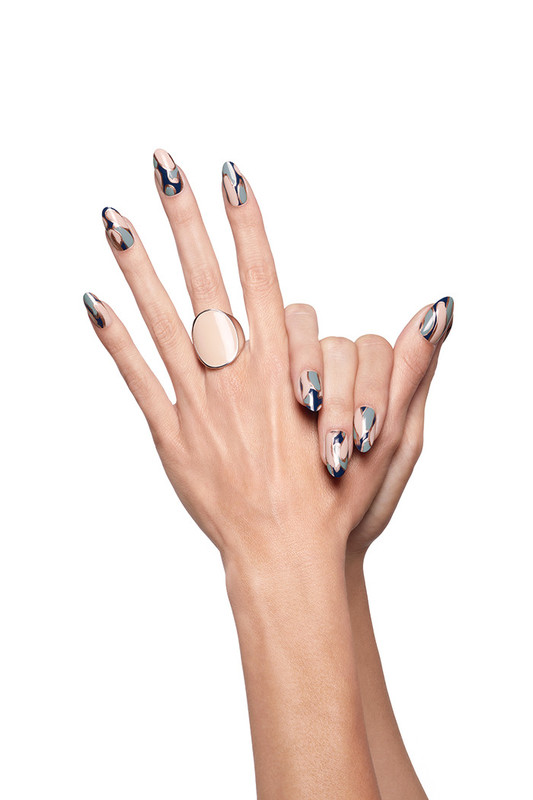 Fault Lines
For a cool and edgy mani for a girls' night out, opt for this geometric look. The structured composition mimics the earth's natural movements, while allowing the mixed colors to stand out on the nail.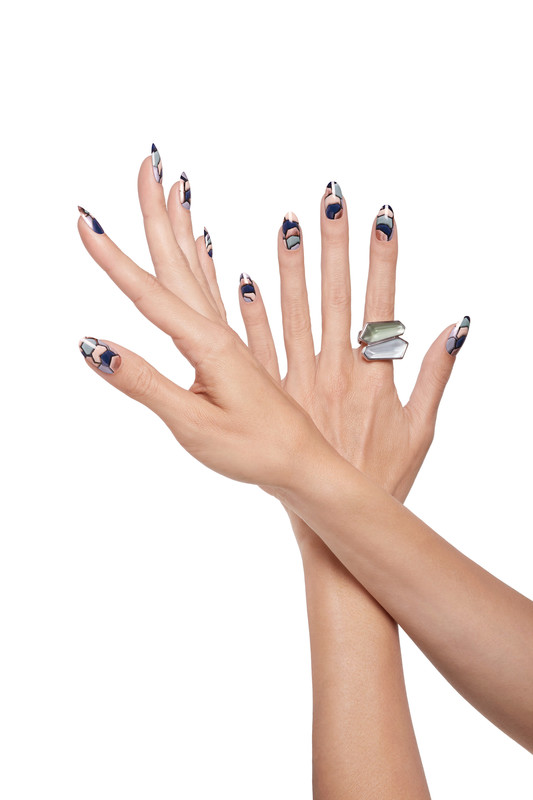 Glacial Ridge
Diagonal stripes and lots of layering are key to achieving this 3-D design. To help each color pop, alternate between a matte and a glossy top coat.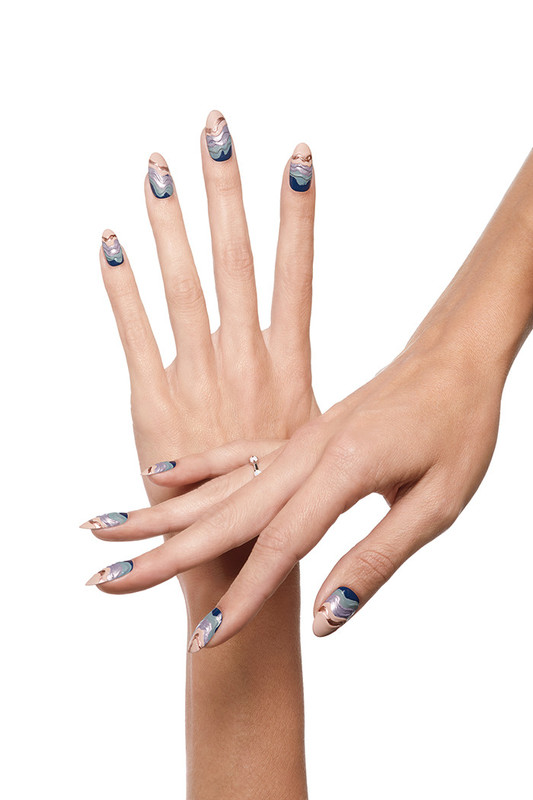 The CND Glacial Illusion collection will soon hit shelves! Check back with Nailstyle for more Glacial Illusion designs and don't forget to upload your own creations.
Want to see even more tutorials? Follow the links to see step-by-steps for Fault Lines and Seismic Chic and Arctic Mist!