This season we saw a resurgence of neutral tones throughout the fashion spectrum, with one of the biggest colors of the year being NUDE! From neutral hair to nude nails and barely there makeup, we love this trend! Alberta Ferretti, Gucci, DKNY and Zac Posen all showed off dewey faces with the occasional pop of color, which is one of our favorite ways to wear nude!
As the holidays approach, we can even begin to add a bit of sparkle to our nudes to create a seamless and sophisticated transition into fall. With the latest collection by CND, Starstruck, we are greeted with glitz, glamour and grandeur. In this tutorial, Duchesse Couture, we learn how to take the it-color of the season, nude, and dress it up for fall!
Follow along with the steps below using CND SHELLAC™ Pink Pursuit, Black Pool, Dark Diamonds, Oxblood, and Swarovski crystals.
Duchesse Couture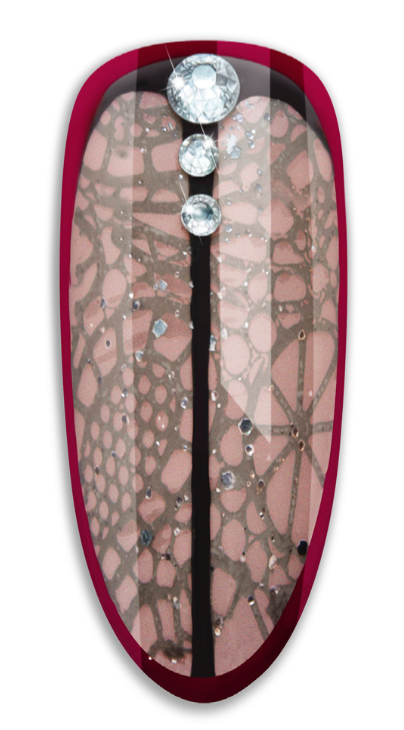 Love this look? Want to see the steps? Take a peek at the Trend Course at CNDU to get this Starstruck style!
---
Sound off below on your favorite design from CND and be sure to check out the other designs from Starstruck; Crushed Velvet, Black Lace, and Esmeralda. Want more education? Stalk CND on Nailstyle and check out CNDUniversity.com for how-to's, tutorials and tips!