Have you completed all of your shopping for the holidays? Whether you're still looking or you've already ordered all your gifts off Amazon, then comes the task of gift-wrapping. Dressing up all of your goodies to make them look extra special under the tree is an art form in and of itself. It is so fulfilling to carefully wrap up gifts with beautiful papers and ribbons to give them the spirit of the season.
This year, there's an extra special gift worth wrapping, your nails! In this tutorial CND uses Vinylux Black Pool, Cityscape, Denim Patch, and Hand Fired to create a stunning Stonewash nail design! Check out the steps below to get the look!
1. Start with clean, manicured nails.
2. Apply two thin layers of VINYLUX™ Black Pool.
3. Using a makeup sponge with VINYLUX™ Cityscape, sponge the color in a random pattern. Repeat with VINYLUX™ Denim Patch, Black Pool and VINYLUX™ Hand Fired.
4. Apply a thin layer of VINYLUX™ Weekly Top Coat.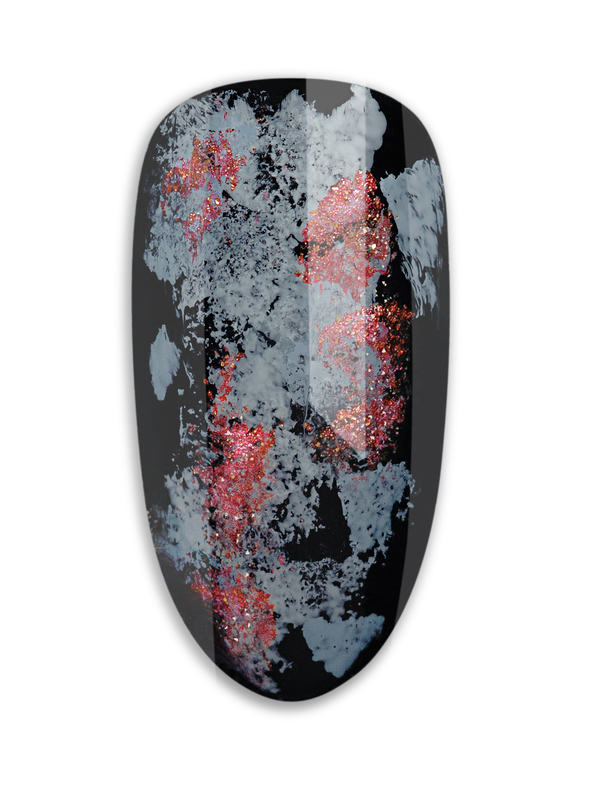 ---
Now that your nails are wrapped and ready to go, be sure to share them on Instagram and tag @CNDWorld. Want to see even more nail tutorials? Check out CND on Nailstyle and visit CNDUniversity for all the latest education!