Celine Cumming aka NailedbyCeline was the lucky winner of the newest CND Rhythm & Heat Collection. With a passion for nail art and amazing attention to detail, we cannot wait to see what beautiful design's Celine dreams up. In the meantime, get to know the artist behind the nail designs!
1. How did you get started in Nail Art? When I was 10 years old I went on a family vacation to Thailand, where I got my nails done for the very first time. My technician painted beautiful yellow flowers on my nails and I was immediately intrigued. I knew that I too had to try my hand at nail art, and I started practicing on my mom and sister. As the years went on I never stopped practicing and what began as a curious interest has blossomed into my absolute passion.
2. What is your favorite thing about nails? I love how creative I can be with nail art. Getting the opportunity to create one of a kind designs for clients who want their nails to perfectly match their prom dress or wedding gown is so exciting to me, especially when I get to see the happiness that oozes out of my very satisfied clients.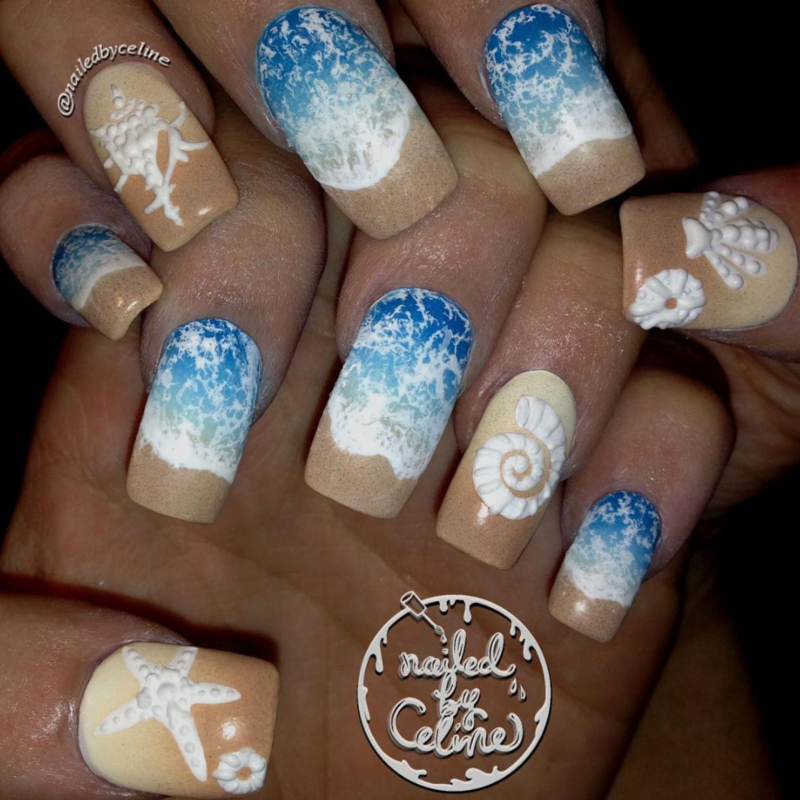 3. Where does the inspiration for your designs come from? I get my inspiration from all over! I love coming up with designs that match a client's attire or the theme of their upcoming event, but I also get a lot of inspiration from things I see in every day life - anything from the minerals in a museum to the pattern work on a floor tile to flowers in the super market.
4. What is your favorite nail shape of the season? I love coffin nails!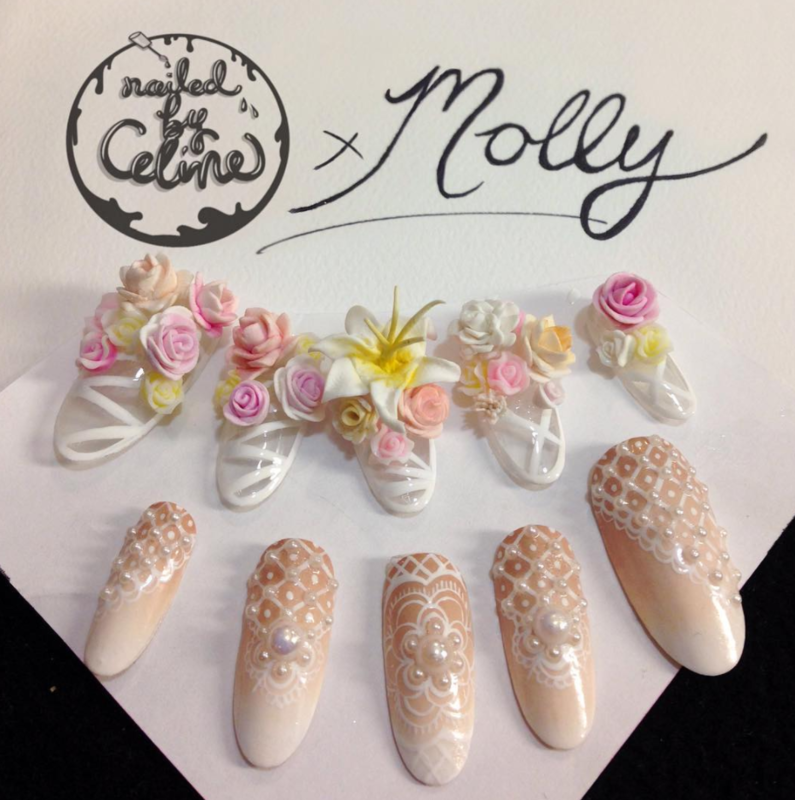 5. What colors or nail trends do you think we'll see this Fall? I think deep reds, plum purples, chocolate browns and navy blues have always been popular fall colors and probably always will be! It's hard to predict trends, but I can say that I personally look forward to painting orange hued leaves and 3D cable-knit sweaters this fall.
6. Accent nails: 1, 2, 3 or none? I'm an all or nothing kind of girl! But if I'm in a time crunch and can't do all 10, then I'd say 2 accent nails: thumb and ring finger!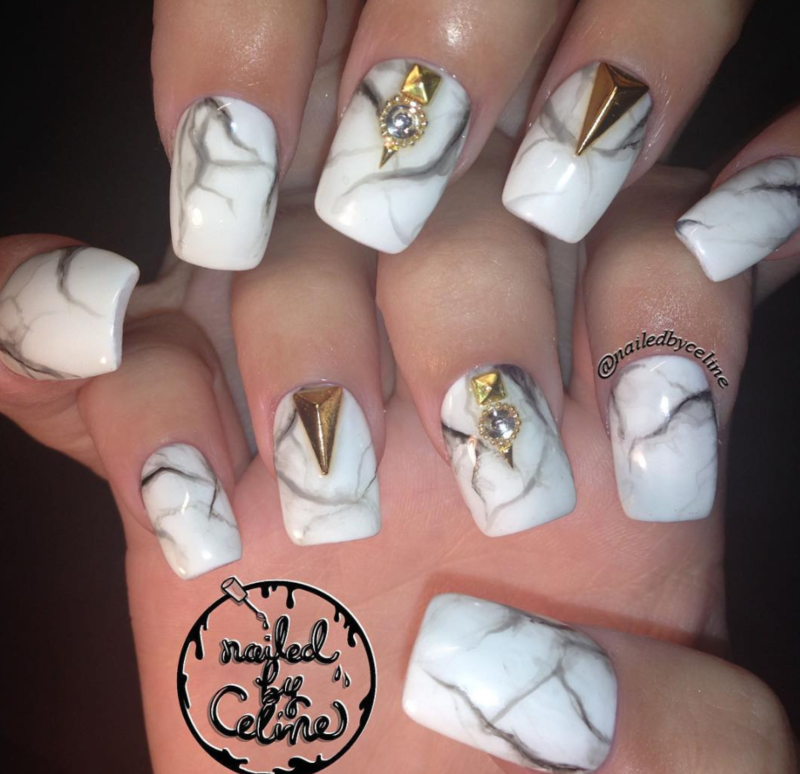 7. What is your go-to color? Heather greys and olive greens!
8. Shimmer or Glitter? Matte or high shine Glitter and high shine!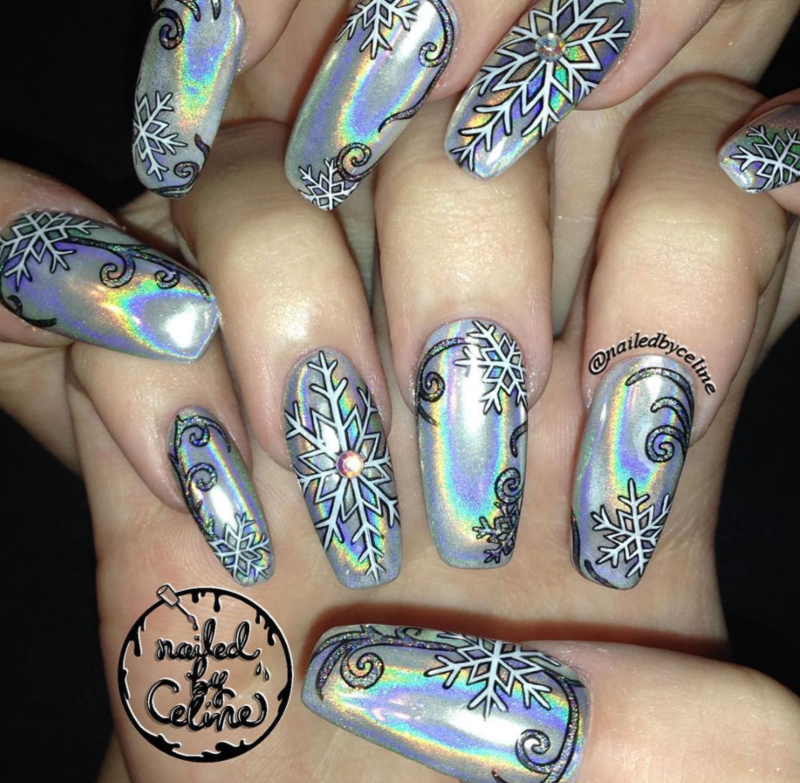 9. Favorite style of nail art to create? Intricate!
10. If you weren't doing nail art, you would be… traveling the world!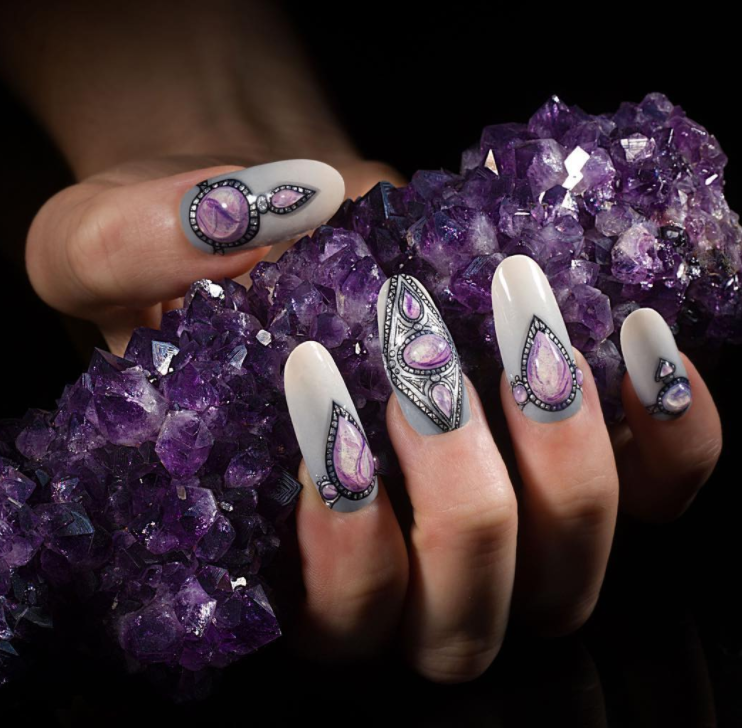 Stay tuned for Celine's tutorial for CND Rhythm & Heat, only on Nailstyle!