At 13 years old, this nail artist has proven herself as one to watch. Annah Tearman started honing her skills at an early age, in the 3rd grade, and has fallen more in love with the community each passing day. She loves gradients, pops of pink, and gathering inspiration from everything around her, especially her Aunt's paintings. In this Artist Feature you'll learn more about this amazing artist and hear what she has to say about the upcoming fall trends...
---
Tell us more about you: How did you get your start in nail art?
My older cousin who would babysit me first introduced nail art to me; I got my start in nail art in the 3rd grade. Whenever she came to babysit she would do my nails, hair and makeup. I remember how I admired her work. She was so good at nail art. I remember the time I first learned how to water marble from her. It was a mess! She didn't protect my skin with anything so we spent forever cleaning off my hand (covered in nail polish) before my parents came home. All the things she showed me is what has made me who I am today. I now love doing my nails and I enjoy doing my hair and makeup as well. I truly have her to thank for everything I have come to be.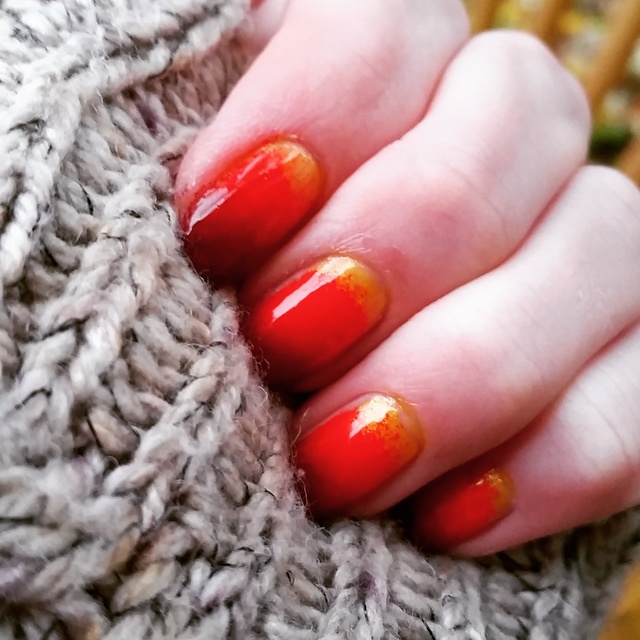 Where do you get your inspiration?
I find my inspiration for my nail art online and in things I find in the real world. I find inspiration from other nail artists on Instagram and I also find inspiration in actual art. By art I mean that I find inspiration in paintings and sculptures. My Aunt paints beautiful paintings that I find inspiration in over and over again. I can get inspired to do something from the same painting multiple times. Whether it's the colors or design, I find it all to be inspiring.
What is the craziest nail look you've ever created?
The craziest nail look I have ever done was a blinged-out teal, glitter nail look. I call this the "craziest nail look I've ever done" because it was so "in your face". They definitely were fun, but obviously, very crazy!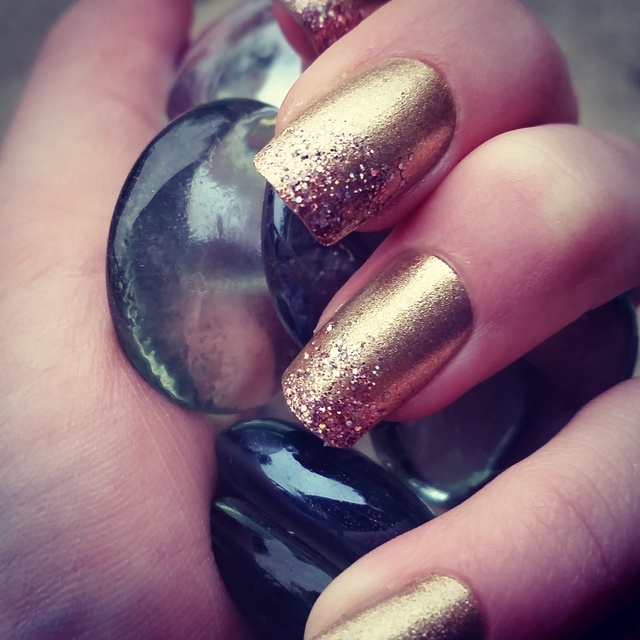 What is your number one tip for nail art?
My number one nail art tip is to have a good topcoat. This goes for nail art and painting your nails in general. I feel this is so important because when you spend so long doing a cute nail design you don't want to have it chipping before you have even had the time to show it off. I personally use Seche Vite's Dry Fast Top Coat. This is the best topcoat I have ever used, but I'm sure there are also many more options when it comes to a good top coat.
When in doubt, polish them:
If I'm ever in a situation where I need to do my nails and I don't have time to do any real nail art, I like to polish my nails with CND's Pink Pursuit from their Weekly Polish line. I love this color because it goes well with my skin tone, and it is a gorgeous baby pink color that goes with almost anything.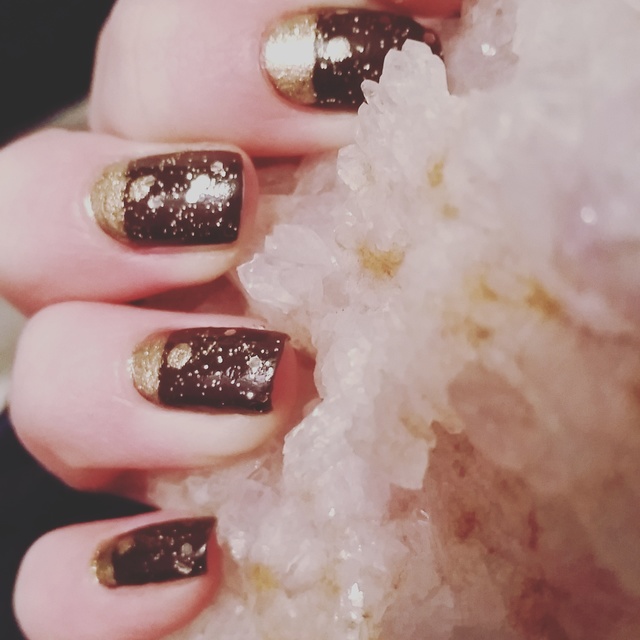 Shimmer or Glitter?
I personally prefer a glitter polish to a shimmer. As much as I love the both of them, I feel like glitter not only helps hide mistake, aka, it's my go-to problem solver when I mess up my nail art, but it also can make anything seem more like nail art rather than just a plain manicure.
Current obsession?
My current obsession is China Glaze's "VII". This is the perfect fall color and is so cute. I love this dark purple because it is the perfect color to wear with a cute sweater, boots, and skinny jeans throughout the months of September and October.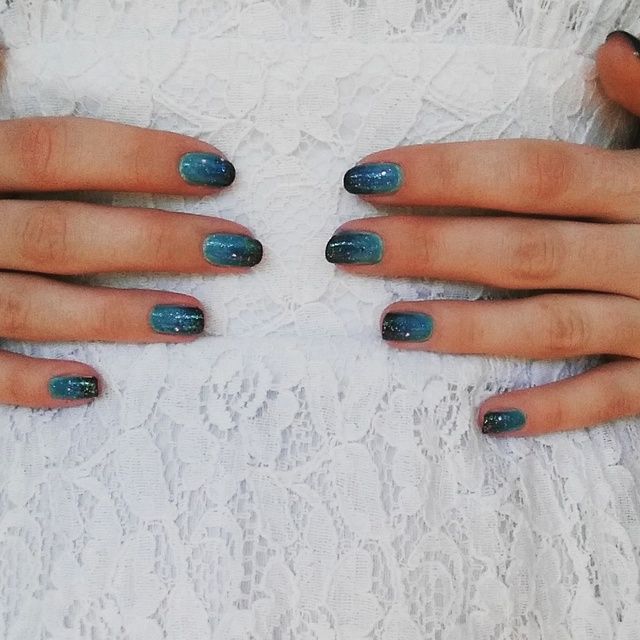 Favorite style of nail art to create?
My favorite nail style to create is anything geometric. I love triangles, lines, squares, and rectangles in nail art! I also really like gradients; therefore the two of them together is amazing!
What colors do you think will be in this fall?
I think dark and light purple with always be in style for fall. I also think that this fall we will see a lot of different shades of orange and brown. I already have sets of colors lined out to use for fall nail art in those colors. I cannot wait to use all those gorgeous colors this fall!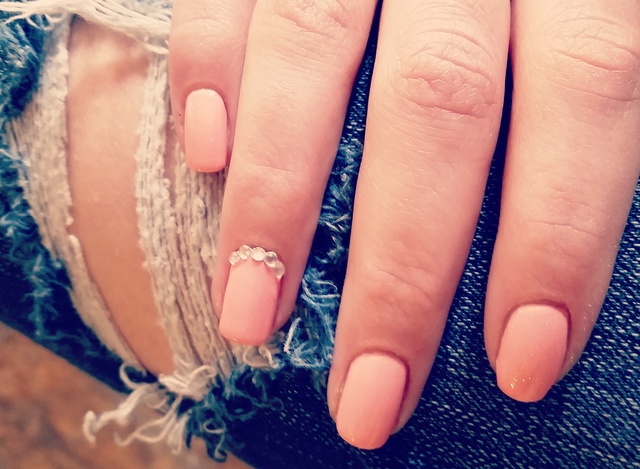 Any other trends you see on the horizon?
I am seeing a lot of very detailed nail looks where nails will really be small canvases. We already see this going around, but I think it will become so much more popular in the near future!
---
Be sure to stalk Annah on Nailstyle and follow her on Instagram for her latest and greatest!