Before the dress, or the makeup or the brushing, teasing and blowing are the nails. Nail designs from Fashion Shows this year have already broken the Internet but now with a new Award Season upon us, we get to sit back and watch as new styles strut down the Red Carpet by our favorite celebrities.
It is safe to say there was a focus on the hands this year at the 2017 Golden Globe Awards. Rings upon rings were seen more than after the Superbowl and with the manicures to match.
Color with a hint of shimmer seemed to be a popular duo. Stars like Kerry Washington and Maisie Williams rocked a darker hue with their sparkle while Blake Lively went with a lighter base. We love the addition of sparkle to any mani, and at the Golden Globes the extra sparkle is just right for the occasion.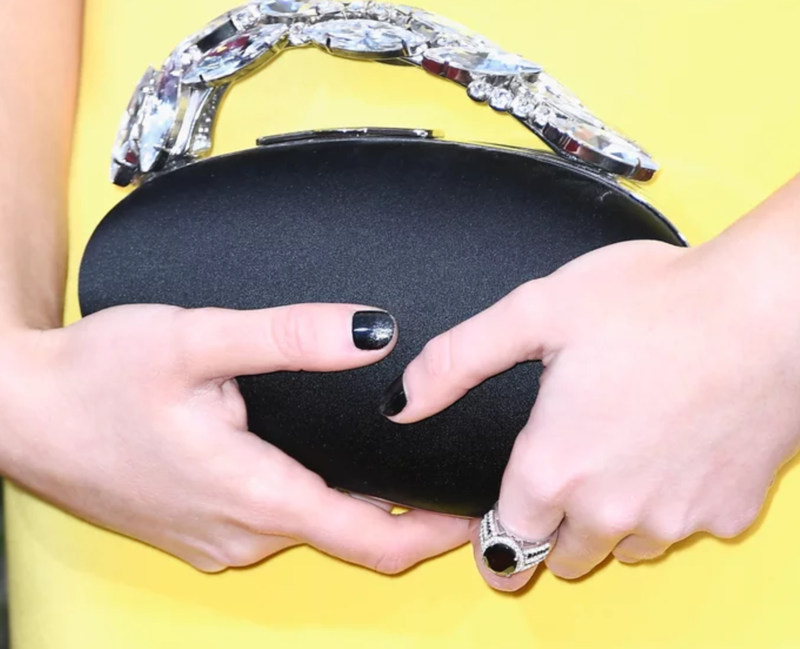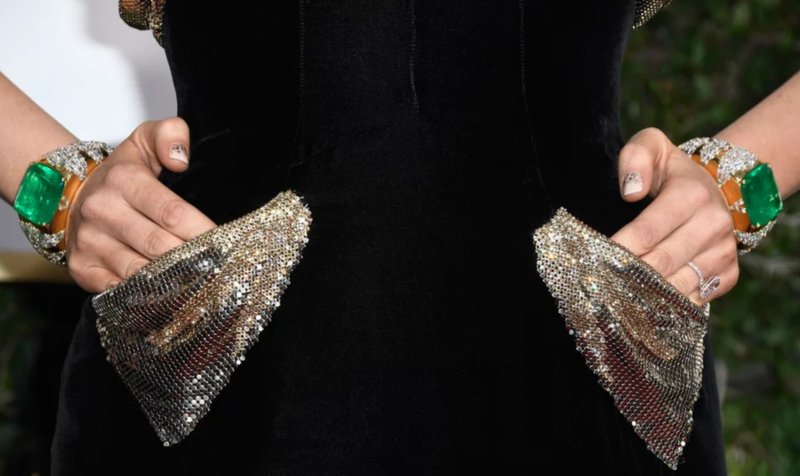 Natural texture, makeup and hues are huge this season and stars like Sienna Miller and Michelle Williams all opted for nail shades that complimented their skin tone and style without pulling away from it.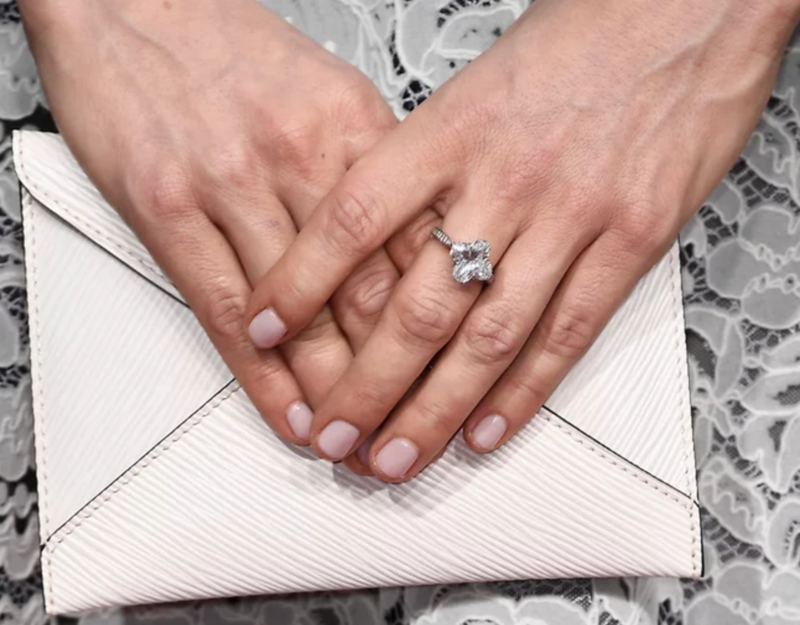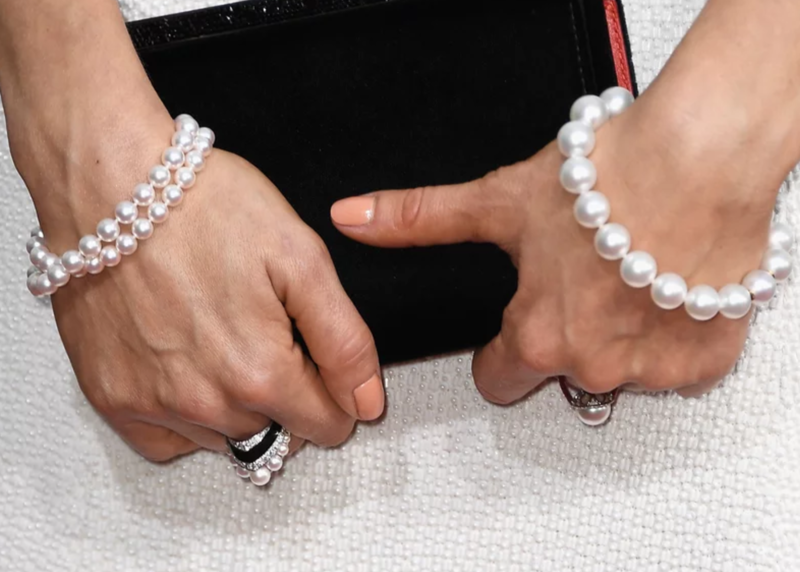 Metallic mani's are still a much loved favorite for the season and Viola Davis rocked hers last night. Her bronzy hue (essie leggy legend) perfectly complimented her golden yellow dress and that Golden Globe she snagged as well! Bravo Viola for grabbing the gold!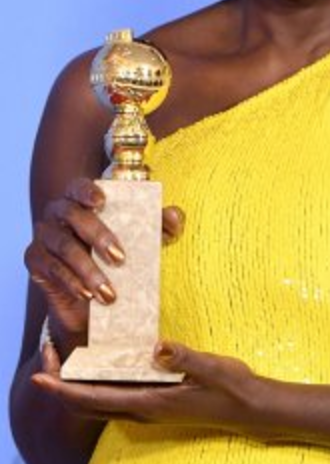 Whether it is Fashion Week or the Red Carpet, Nail art always has a place at the table! This year, there were two starlets that let their nail art run wild (in a good way). Janelle Monáe turned heads with her black and white retro design. Her style played off of her black and white dress and purse to match, using the shine from her rings to offset the nail style and compliment her outfit. On the other hand (pun intended) Rachel Bloom from Crazy Ex-Girlfriend decided to bring her whole cast along with her nail design. With a small portrait of each cast member on her fingers, now that's what we call that love.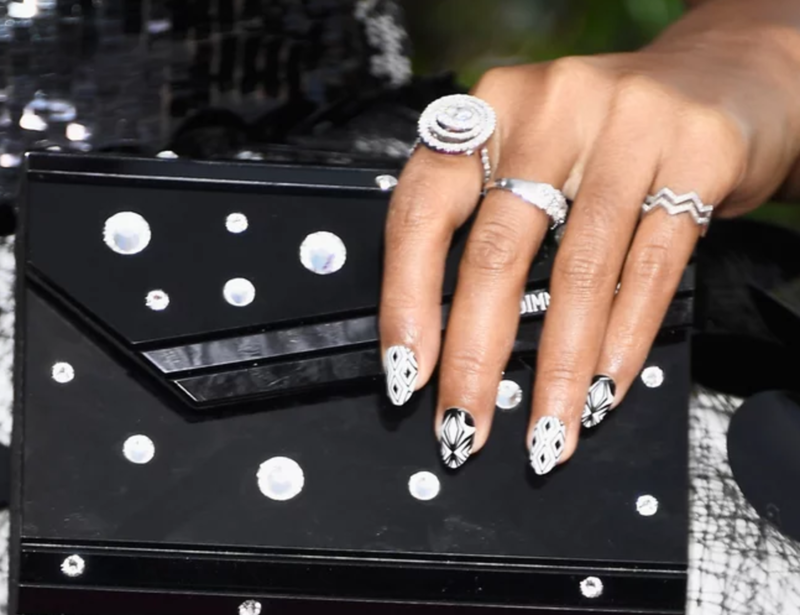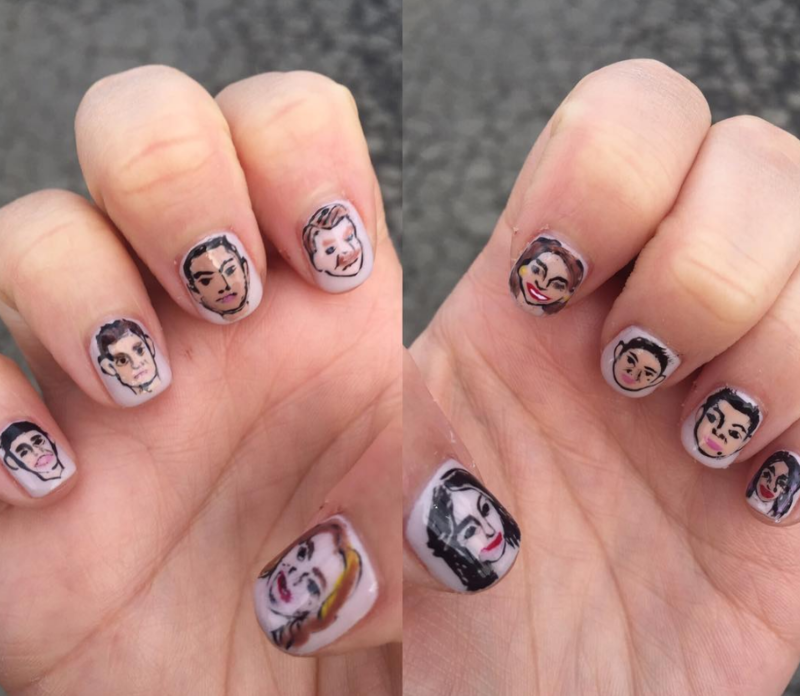 Which was your favorite style from the Golden Globes? Whether or not you're Red Carpet ready or simply want a new style, be sure to check out all of our nail tips and tricks, here!