Whether at work or school, we're sure the craving for some Halloween candy has set in! Why not cure your sweet tooth with a little CANDY CORN! This nail art design is as easy as one, two, three!
STEP 1: Start off with clean, manicured nails.
STEP 2: Apply a base coat of your choosing.
STEP 3: Apply 1-2 coats of white nail polish to the entire nail – We used It's In The Cloud By O.P.I. for a soft shade.
STEP 4: Next, apply a stripe of orange to the middle of your nail – We used Cam by Zoya for the perfect pop of pumpkin orange.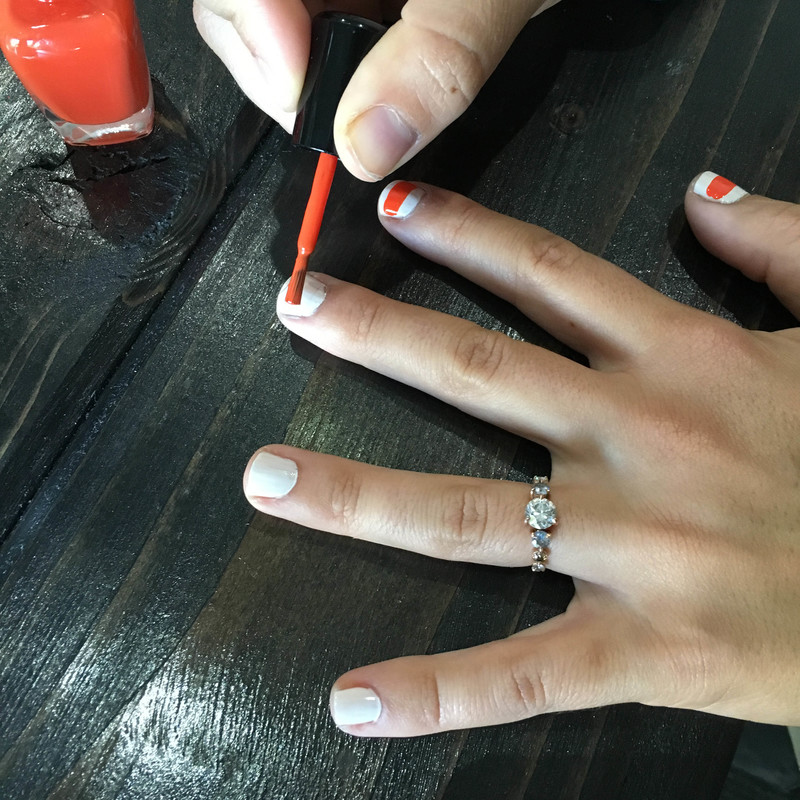 STEP 5: Apply a stripe of yellow to the tip and finish with a top coat to lock in your style! – We used Zuma Beach Bum by Lauren B.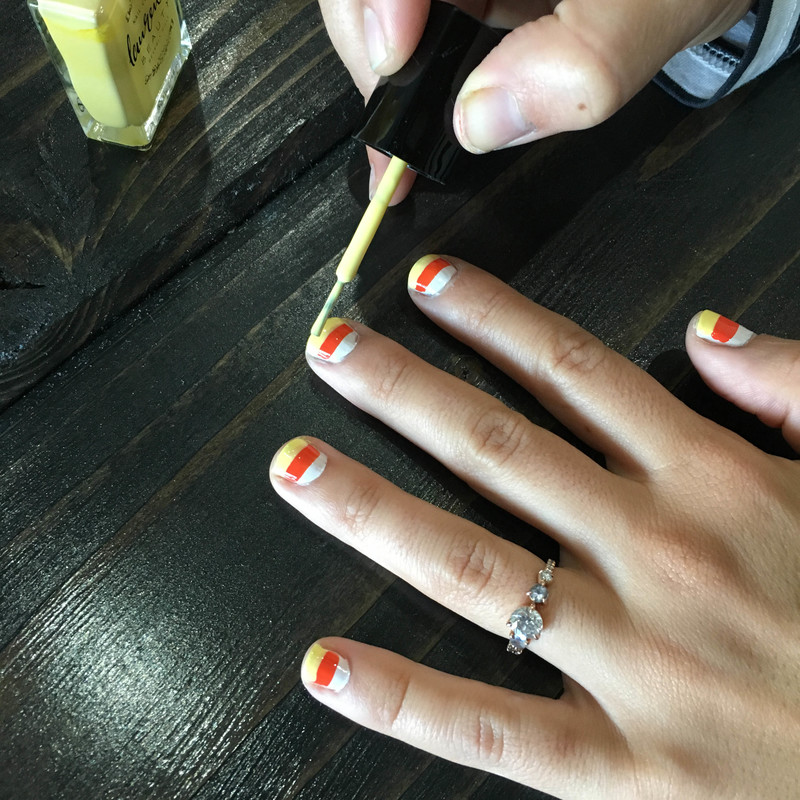 Enjoy your candy corn and be sure to sound off below on your favorite Halloween nail designs!