Halloween is right around the corner and with that comes, costumes, candy, and haunted houses! What better time to take the plunge into the ever-popular world of nail art? We aren't just talking about a few polka dots or some sparkles… although we do love dots and a good healthy dose of glitter! This year we are diving into the eccentric trends and creative costumes popping up on some serious nail art. You'll notice yourself getting stopped on the street, grabbing your hand asking to see your nails, with this nail art!
To get you started, here are a few of our favorite designs; from entry level to pro, to get you started!
Cat's Eye:
We love this simple geometric style that will make shorter nail beds appear a bit longer and thinner, especially when the lines are elongated. This is the perfect accessory to a cat or Witch costume, but it certainly doesn't have to be left to Halloween.This style can be worn with various colors from black to deep red, making it a chic addition to your outfit all year round!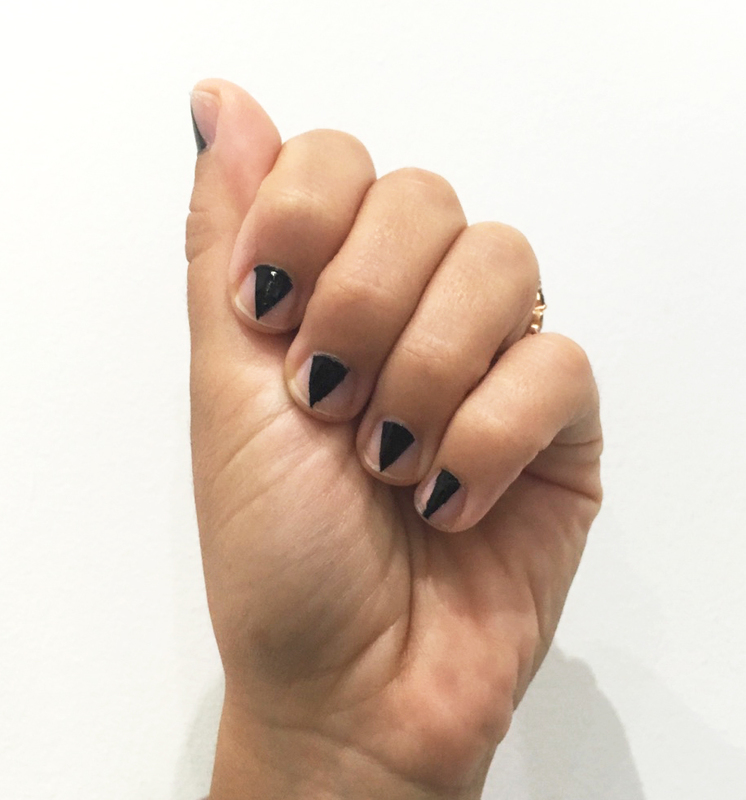 Pumpkin Nails:
Who doesn't love a good pumpkin design? Pumpkins are the definition of yummy smells, jolly, round shapes and all kinds of happy. From spooky to sweet, add a bit of Pumpkin Spice to your mani to embrace the seasons most enjoyable holiday season.
Nail Art: Dumb Girl Nails
Everything from the Libertine Show by CND:
From barbed wire to lava lamps and jewel-encrusted bird skulls, the styles that walked the Libertine runways in their SS18 show are the perfect way to dress up your nails this season. Designed by CND and their amazing team, the nail art was jaw-dropping in the best possible way. These designs will definitely turn heads all month long.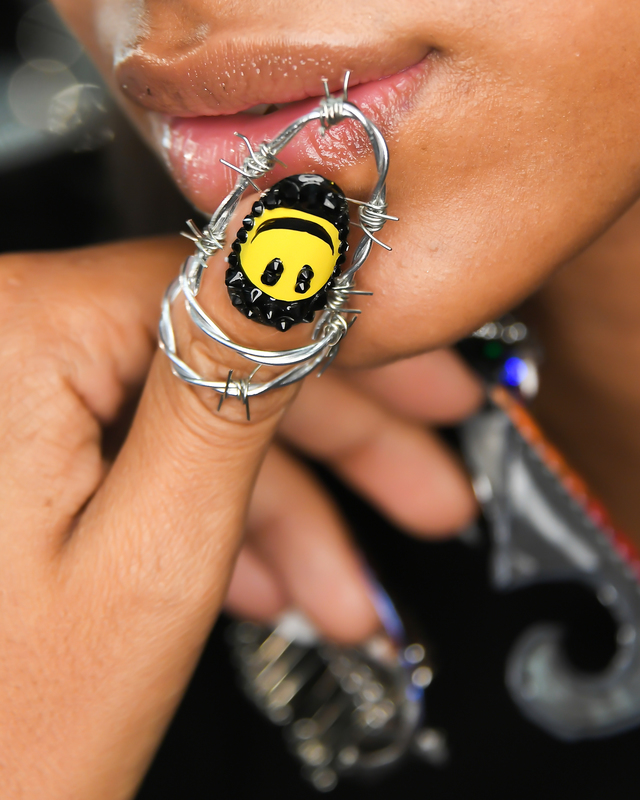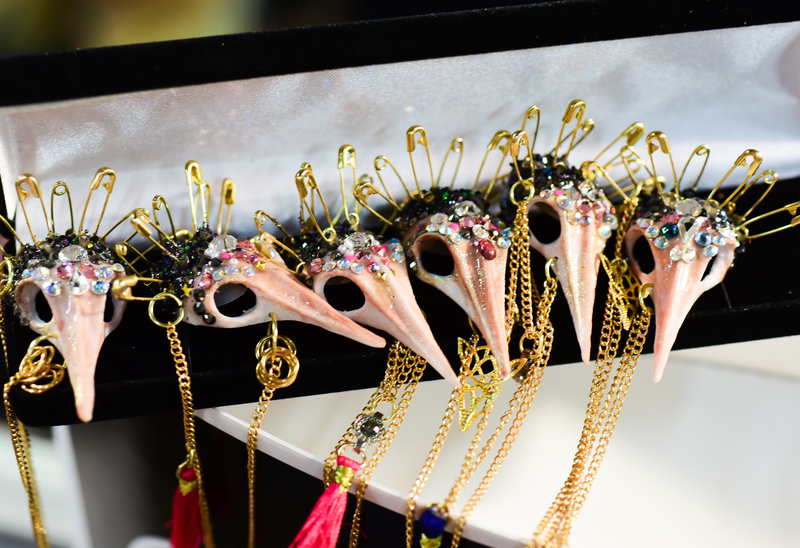 Fall leaves:
Fall leaves with seasonal colors will set your nails apart, but it will take a bit of effort. Trust us, these tiny works of art take skill and creativity! From metallic to traditional, these warm colors are great for nearly all skin tones and those looking to give their nails a sweet treat too. Take a peek at this tutorial to get the leaves just right!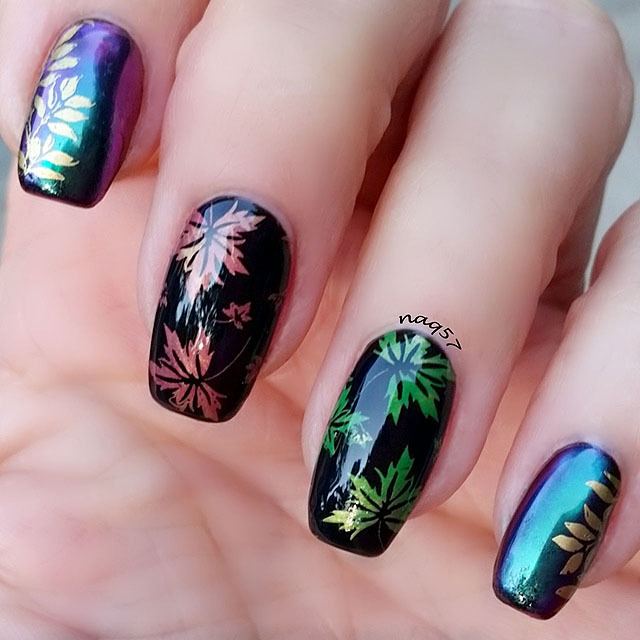 Nail Art: Nora Ramsdell
---
For more of these seasonal designs, be sure to try out our Style Finder. When you find pics you love, STALK the artist to stay up to date on all their uploads. Now go out there spook, delight, and make all your friends crazy jealous of the cool nail art you'll be sporting this Halloween!