There are a few easy ways to really spruce up your nails this Halloween. No matter your skill level, it is worth a try to create a nail design to compliment your outfit! Whether you're dressing up or simply handing out candy this luscious red and spooky black gradient Mani is the sweetest spookiness we've seen around created by Nail Artist Evy.Novoa! Follow along below to see the steps!
---
Start off applying your favorite base coat to your nails and let dry. Next, apply a coat of "Let Your Love Shine" by O.P.I., it is light red color that will set the base for the design. Let this coat dry and then apply Liquid Latex or any barrier around the cuticles.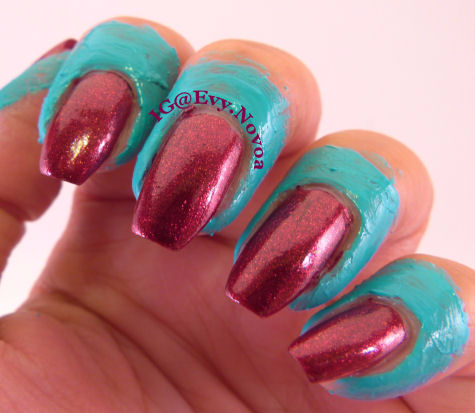 Using a sponge to create a gradient, apply the following polishes: "Let Your Love Shine" the light red by O.P.I., "Vampy" the dark red color by Vampy, and "Oil Slick" which is the black color by Salon Perfect.
Once dry, remove "Liquid Latex" and clean up the cuticles. Apply O.P.I. Matte top coat and let dry.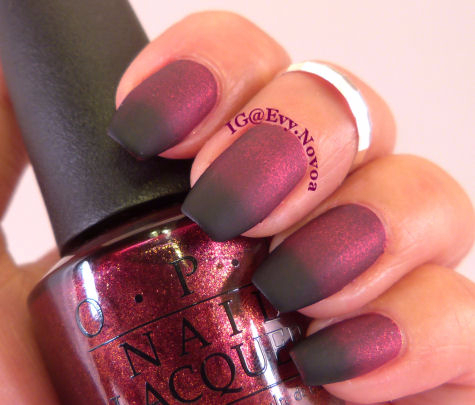 Use Marianne Nails stamping plate #117 and China Glaze "Icicle" to stamp the spider web on index, middle and pinky finger.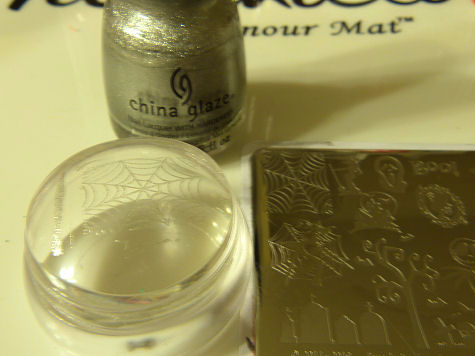 Apply a dot of nail glue to secure your favorite charm, I picked the skull for Halloween, and you are done!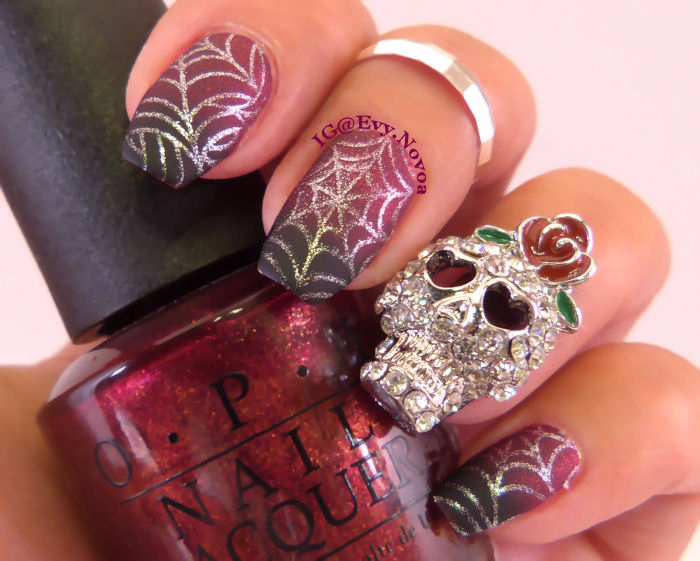 Products Used: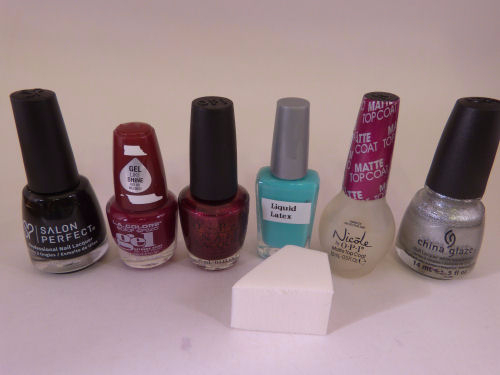 Salon Perfect "Oil Slick"
L.A. Colors Gel-Like polish "Vampi"
O.P.I. "Let Your Love Shine"
China Glaze "Icicle" (for stamping)
O.P.I. Matte topcoat
Stamping plate: Marianne Nails 117
Liquid Latex, sponge, acetone, clear stamper and scraper, cleanup brush, base coat and topcoat.
Charm of your choice and nail glue (not shown in picture)
---
Love the look? Check out more styles by Evy on Nailstyle and be sure to check out our latest tutorials and style guides!