Diamonds have proven time and time again that they are in fact a girl's best friend! In this tutorial from Harli Hall we love the way she creates an illusion of a 3-D diamond and can't wait to wear this style from the holidays straight into the New Year. Take a peek at her beautiful style and learn how to get the look below!
---
Step 1: After applying base coat thinly layer Satin Sister over top. Then apply Good To Go top coat.
Step 2: Once the polish is completely dry place three pieces of striping tape diagonally across the nail and repeat by placing them diagonally the other way. I recommend pre-cutting the striping tape before starting the mani otherwise things get messy.
Step 3: Thickly apply Udon Know Me over the tape and quickly remove the striping tape.
Step 4: With Blanc paint 3 very small stripes at the corner of each Udon Know Me diamond.
Step 5: Apply Good To Go top coat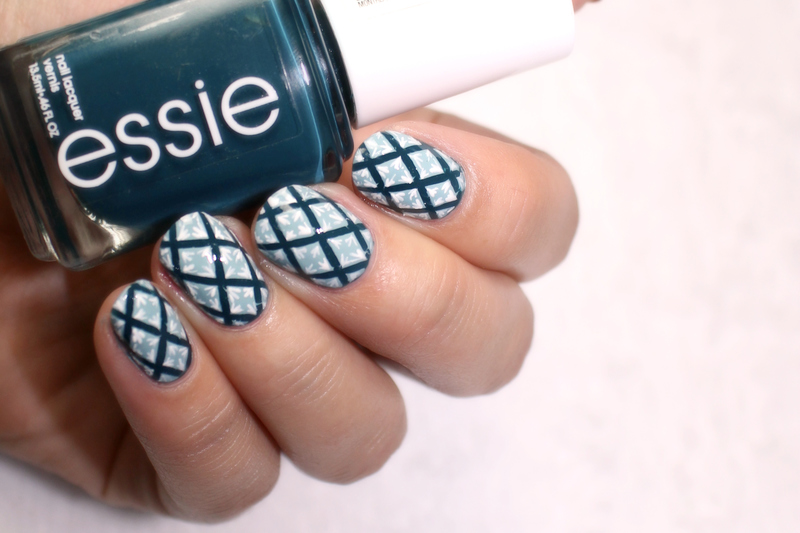 ---
Products Used:
Essie 'First Base' base coat
Essie 'Satin Sister'
Essie 'Udon Know Me'
Essie 'Blanc'
Essie 'Good To Go' top coat
Detail brush
Striping tape
Want even more holiday nail styles? Take a peek at our tips and tutorials to keep your nails merry and festive this season! & be sure to check our Harli Hall on Instagram for her latest uploads!