With any beauty routine, there is an order in which to apply products. Usually shampoo before condition, moisturize before makeup, and base coat before color and top coat. The reason why there is an order is because this helps products work together to make hair softer and more manageable, makeup remain flawless, and ensure your manicure and pedicure lasts longer. If we are in a rush, we might want to skip over some of these steps, but this only wastes more time in the long run by cutting down on longevity. When it comes to your nails; learning how and why we need a top coat will help you achieve a beautifully finished and longer lasting nail style.
Top coats have many purposes, aside from just being satisfying to apply. They create shine, even out the brush strokes from color application or design, prolong your mani or pedi, help the color dry faster, and protect your nails from chipping.
With the creation of CND's most advanced top coat, DURAFORCE™, nails are not only protected against breakage and daily wear, they are provided with 25% more protection to strengthen weak nails. Alongside being stronger, DURAFORCE™ provides 14+ days of high performance wear, Mirror shine, no nail damage, and is able to be removed in just 15 minutes with CND® OFFLY FAST® Moisturizing remover.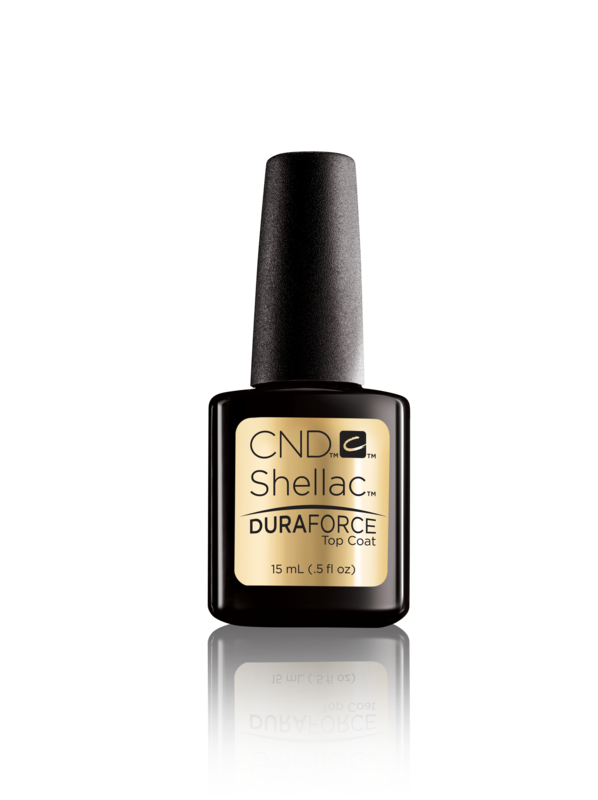 What's better than perfectly painted Shellac Nails? Their ability to be beautiful for 14+ days! When it comes to nails and nail design, we want your style to last, which is why we created DURAFORCE™. For more information on how where to find CND Shellac™ DURAFORCE™ Top Coat, be sure to visit CND.com and CNDUniversity for education, tips and tricks!