Ah, Los Angeles. The evolving neighborhoods alone are a treat for anyone visiting or lucky enough to live here. Besides the amazing weather, proximity to beautiful beaches and streets that are literally out of movies, there is only one downside to this place… the traffic. You'll find yourself running all over town to get your hair, nails or makeup done, only to be late to an event on the other side of town. In a city so diverse, sprawling and ingenious, it would be nice to look put-together and get to your events on time.
If you're an adventurer of this fine city, what I tell you next will probably have you jumping for joy. There is going to be a new nail salon in town, or rather… all over town. Jess Baker and Brigid Kelly are the phenomenal women behind a new nail savior, COLOR WHEEL, a mobile nail salon! Housed in a vintage camper, this "nomadic nail shop" is just what Angelino's need most. With the ability to book through an app and get the most fashionable mani no matter where you are, the COLOR WHEEL is a complete game changer. To find out more about this brilliant concept we sat down with Jess and Brigid and asked them what you want to know most!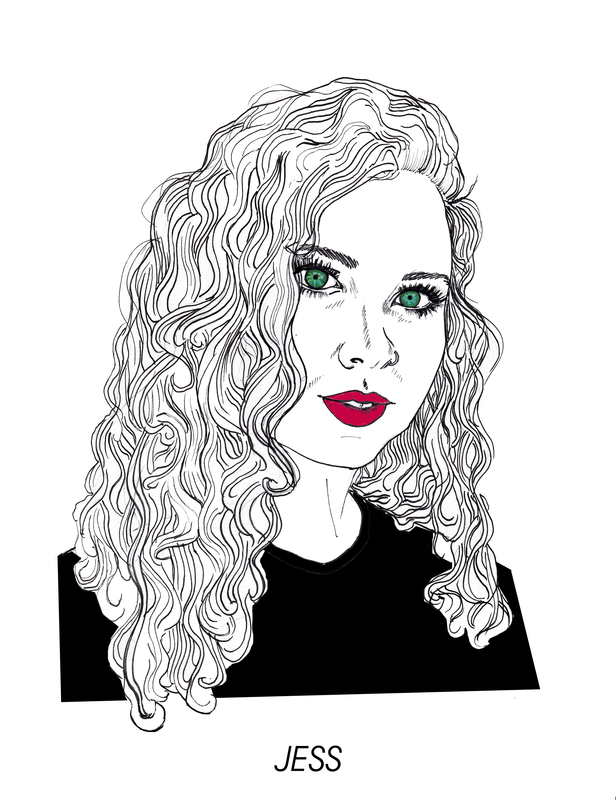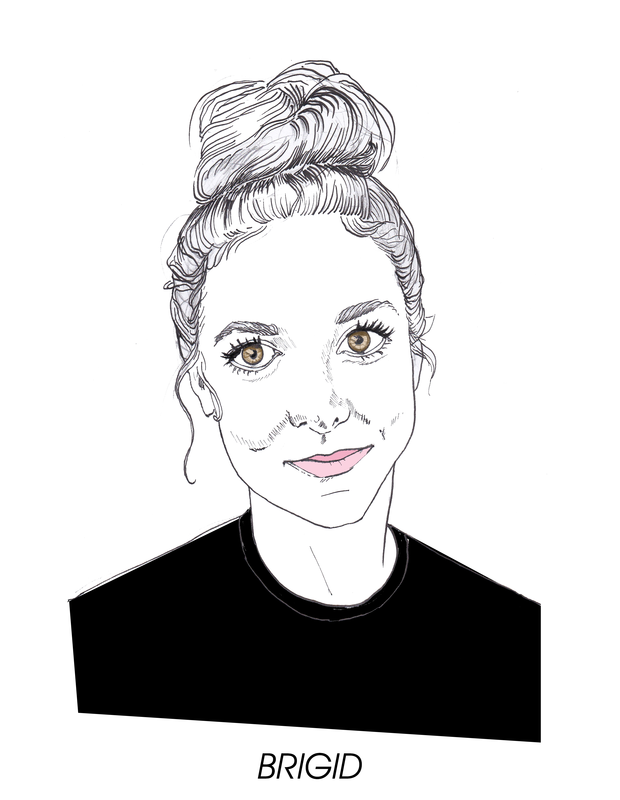 What was the inspiration behind creating your own business?
Jess: Apart from always being obsessed with color? I was working in Montauk, NY for a few summers at two hotels called, Ruschmeyer's and The Surf Lodge. I ran events, which lead to my involvement in a bunch of weddings and my wedding clients were always looking for a good nail spot before their big day. At the time there was one little salon in town and the only manicurist was also in high school - so she could only take like ONE appointment after 3pm after she was out of school. At first I cracked up, but then it got me thinking - and from there COLOR WHEEL was born. We both joined forces not long after and took the idea to LA after seeing so many mobile businesses doing so well out here.
How did you decide to make it mobile?
Brigid: There are only so many hours in the day for people to navigate this city. People constantly feel they need to be in two, if not three places at once. When your hair stylist is in Hollywood, your job is in Santa Monica, you're having drinks in Downtown, and you live in Silver Lake ... this is a problem! Wouldn't life be easier if a business met you halfway, and was a partner in your goals? Put it on wheels, and when you step inside, you feel like you're spending 30-60 minutes on a little adventure that you just want more of. It then becomes a reliable special event in an otherwise bustle filled week. And that's COLOR WHEEL. One truck in every neighborhood.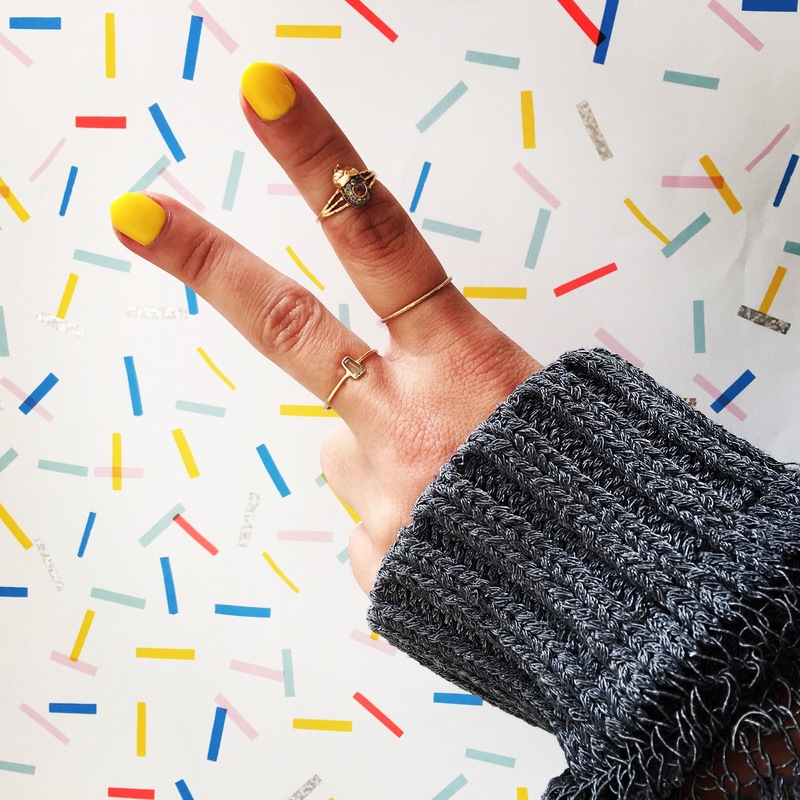 How did you two team up?
Brigid: Jess and I officially teamed up after a night out celebrating a friends birthday and a lot of drinks in NYC. Isn't this where all great plans start? We were both living in NYC at the time, but both had plans of moving to LA. Jess is wildly creative and I like to hold things down behind the scenes. We met working together years before at Morgans Hotel Group and trusted each other completely and feel like we complement each other well.
What draws each of you to nails?
Brigid: Jess and I are both nail enthusiasts! We always have been. I still remember my first manicure. It was for a middle school dance and I got a classic red shade--- which is still my go to! I stick to more classic colors--- Jess on the other hand goes wild and her art school background comes out with all of her fun color choices!
Will there be any polish brands in particular on the Color Wheel?
Jess: We'll definitely have a variety of our favorites - a mix of larger well known brands as well as smaller independent brands. The most important aspect to us is quality. I'm not really ready to shout out specific brands just yet as we're still in the thick trying them all out in the test shop.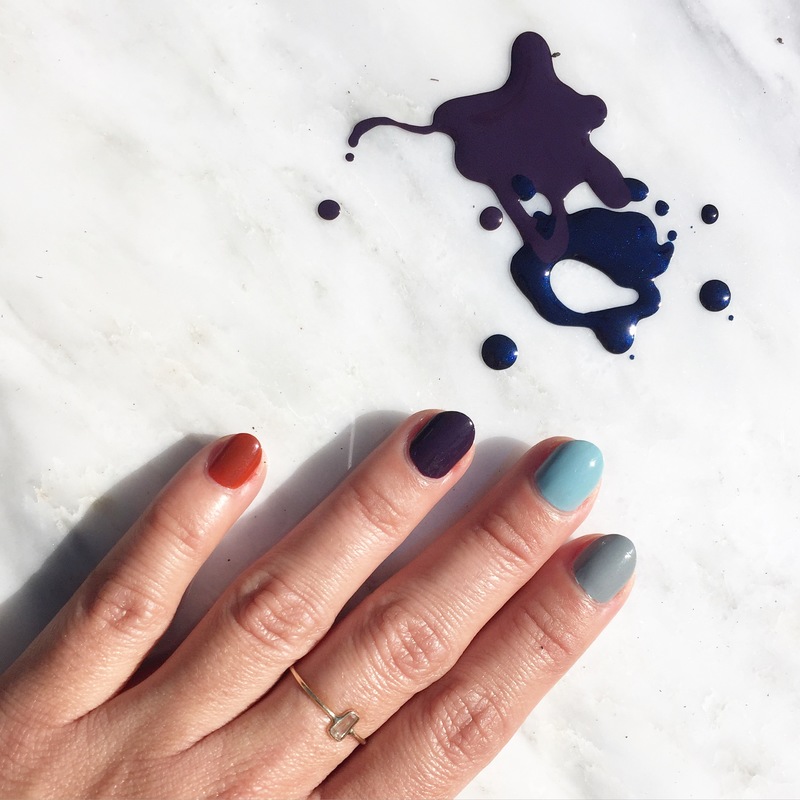 What has been your biggest challenge with Color Wheel?
Money! Isn't it always? We've poured hours into our numbers and financial plans and speaking with bankers and applying for loans - which turned out to be a total catch 22. They wanted to give the loan to us once we were already in business and all we could say was 'That's exactly what we are trying to do! Get open for business!' Thankfully we are modern women and in these modern times, we took it to a crowdfunding platform to get the money raised outside of our private investors.
What do you hope will be your biggest achievement?
Brigid: Creating a brand that cares and treats employees as well as we treat our guests.
Jess: ...and becoming a reliable spot - one that's fun! Like your favorite bar or coffee shop.
What is your go-to shade of the season?
Jess: Can I say rainbow? I just love all color, all the time. I don't believe in 'fall' or 'winter' only shades. My summer nails can be just as deep. Maybe that's just the Miami girl in me.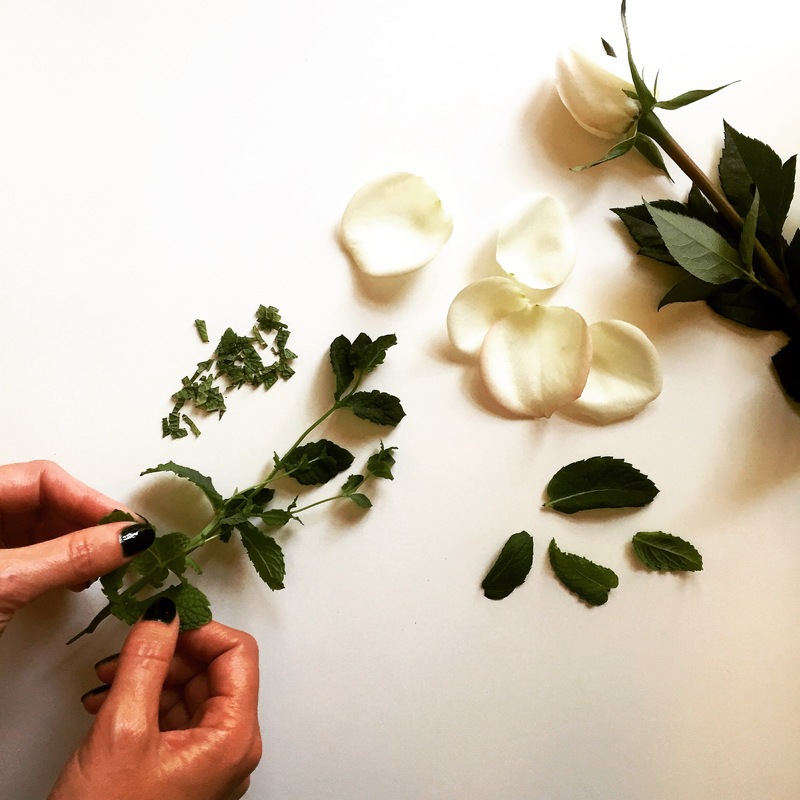 Are you available for parties, events, or special occasions?
Brigid: Absolutely! Our backgrounds are firmly rooted in hospitality and events---parties, events and special occasions will be a big part of what we do at COLOR WHEEL.
What areas will you serve?
Brigid: Color Wheel will service all of Los Angeles. Beach one day-- Downtown the next and everywhere in between. The goal is to branch out to other cities down the road.
How long is a typical appointment?
Jess: Typical totally depends on the guest. I'm a person who likes to sit, relax and enjoy a long service. Brigid is the opposite and wants to be in and out, in a flash. We will have services geared to your preference. That's a big part of why we are creating an app - where we can really hone in our guests preferences and you won't need to be asked the same thing every time, because it will all be stored in your profile.
Are there any nail trends you are looking forward to this season?
Jess: Holo - anything still really has me right now. In LA it's always sunny so those Holo colors are insanely fun! Yet completely understated indoors...
What are you most excited about for the launch of Color Wheel?
Brigid: We're so excited to bring an updated approach to getting your nails done. At COLOR WHEEL you'll have the same memorable and consistent service regardless of who does your nails!
Be sure follow COLOR WHEEL on Instagram, check out their site WeAreColorWheel.com, and stay tuned for the launch your go-to spot for nails in Los Angeles!