Post courtesy of Nail It Magazine
Desigual always makes a splash, between the fashion, hair, makeup, and nails their style is so much more than just a show; it's an experience. Nail It Magazine goes behind the scenes of this social media extravaganza and tells us all we need to know about the looks!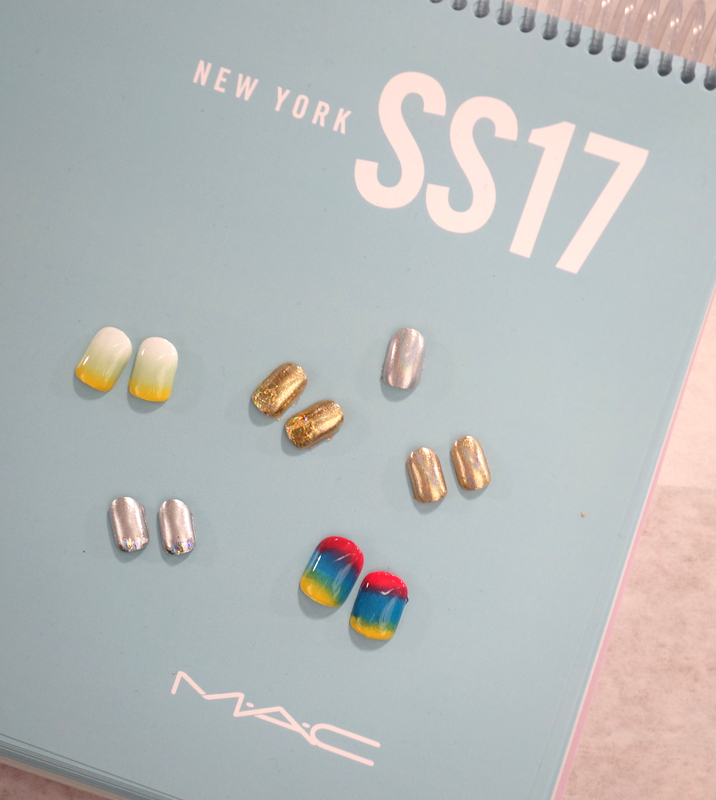 This season marks the first where Snapchat filters exist during New York Fashion Week; some savvy brands marketed themselves by making unique filters for the week. And anybody who hasn't tried a Snapchat filter, please get the app. You'll never look as good as you do when butterflies are circling your head—trust.
At Desigual, the social media theme goes beyond editors Snapchatting, Facebook Live Streaming, Instagram Storying and whatever else they're doing to get a leg up backstage; it runs through the beauty as well. MAC Lead Makeup Artist Gordon Espinet has even gone so far as to dress a few models' faces in Snapchat filter-inspired makeup: think, a bee, deer, dog—you get the idea.
"But this whole Snapchat theme doesn't really extend to nails," MAC Lead Nail Artist Keri Blair says backstage. "I told them, it doesn't make sense." What does make sense: Instagram (IG). "Instagram is great for nails, as you know," she says. "So I looked to IG for the top-trending nail art looks, and that is what I based the designs off of."
There's six nail art designs total: two inspired by sponge ombré fades, two utilizing nail art foil and two shining brightly with Holographic Unicorn Powder. Of the powder, Blair had to do some sleuthing to make the trend work. "This is done with gel, and I'm not doing gel backstage! I had to research how to apply it on nail tips without gel," she says. Here's what she found: After polishing the nail in your choice of color, apply a top coat that is water-based. Allow it to dry for five minutes. Then, using a eye makeup applicator, gently tap on the powder. "You don't need a lot; not as much as with gel," she says. Then, reapply the water-based top coat. "You won't get the absolute same effect as with gel, but it's close!" Blair says. —Karie L. Frost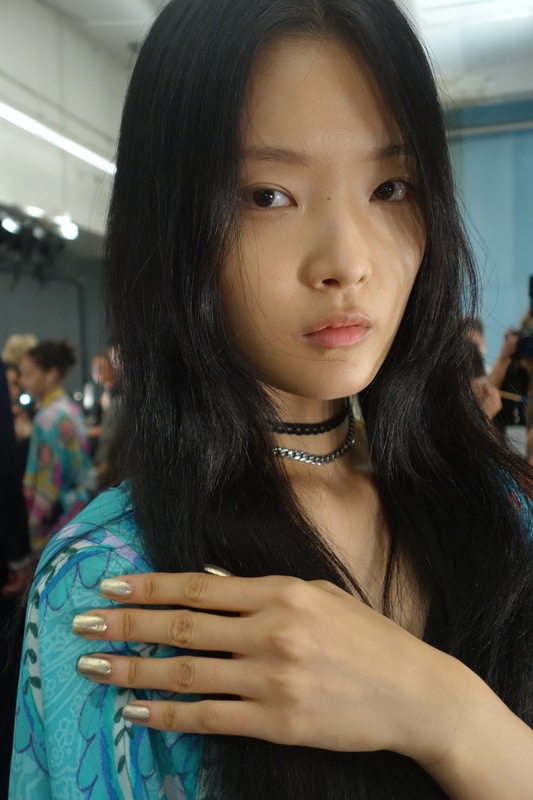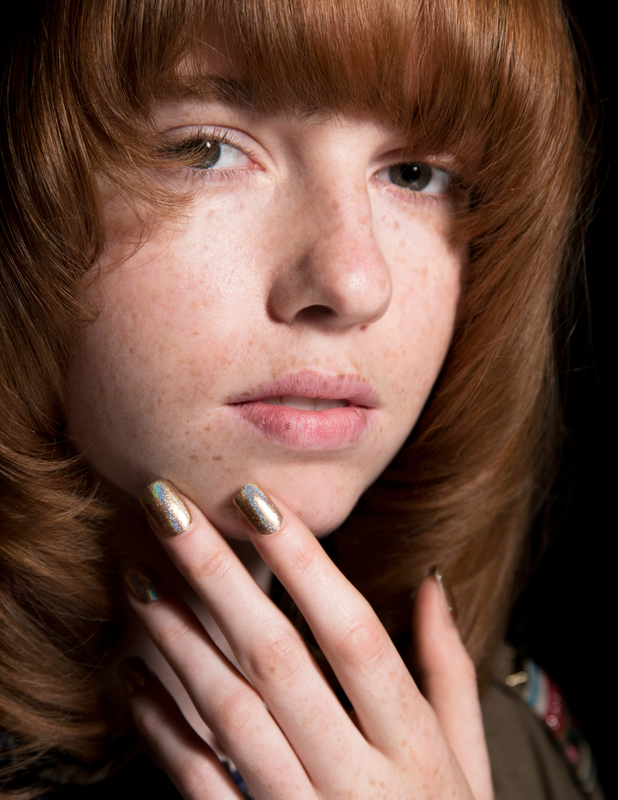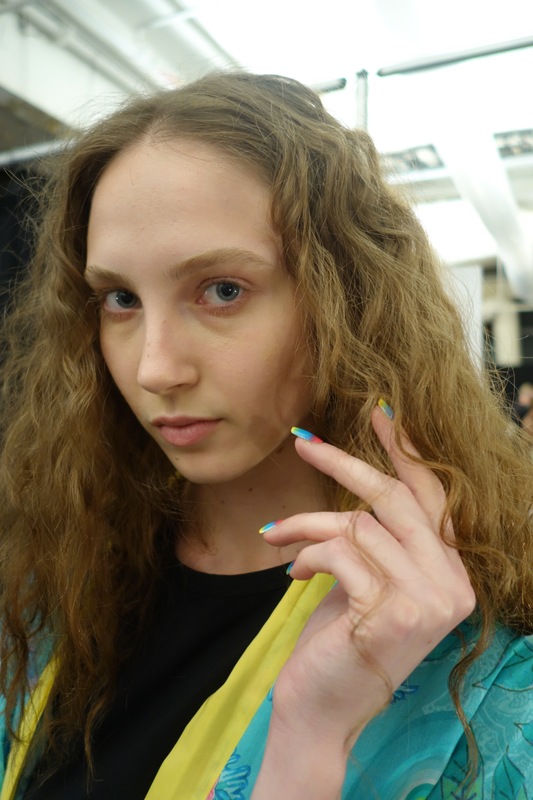 [Image credits: Luca Cannonieri for MAC; Karie L. Frost]
---
For even more nail inspiration be sure to visit NailItMag.com and check out their Instagram for up-to-date fashion!