Post Courtesy Of Nail It Magazine
With a progression from human to machine and nude to metallic, The Blondes SS17 show debuted some of the most dynamic nail stories of fashion week. Take a peek below to see Nail Its Magazines coverage of these designs…
There were an abundance of influences converging backstage at The Blonds' Spring 2017 show. There's talk of the movie Clash of the Titans, of heavy metal hair bands, of singer Lana del Rey, of goddesses, of Tina Turner from Mad Max Beyond Thunderdome. Naturally, the nails take on many guises as well, but, as Morgan Taylor Nail Lead Mei Kawajiri explains, there's a progression to the designs. "We're very inspired by goddesses, so we're beginning with nude nails, then going to nude-to-metallic ombré, then to rhinestones, which represent a machine influence," she says.
For the nude section, Kawajiri bases the color off of the models' skin tones, opting for Morgan Taylor Simply Spellbound, Latte Please, or Pumps or Cowboy Boots? on slick, long, pointed almond tips. "It's very natural," she says, adding, "but, of course I added a big rhinestone underneath each tip!" Yes: A surprise Preciosa Crystal Components rhinestone rests nestled under the tip's edge, lending each goddess a hidden "mechanical" touch.
As the nudes progress into ombré, Morgan Taylor Could Have Foiled Me is sponged onto tips, furthering the machine influence. Marbled silver and nude nails also come into play, followed by geometric-designs painted in high-contrast metallic on nude bases. "The geometric line art is inspired by Wonder Woman's cuffs," Kawajiri explains.
Finally, when woman fully becomes machine, the nails sprout large rhinestones or 3-D rondelles, some on a mocha base, others on gunmetal polish. "They look like screws," she says, and references Turner's Auntie Entity character in Mad Max Beyond Thunderdome as the true muse here.
The deus ex machine idea certainly is compelling for beauty, but beyond that, Kawariji's interpretation is truly one to keep in mind come spring. The combination of nudes and metallic is a particularly stunning one—especially when worn with sun-kissed skin. "It's beautiful and feminine," she says. —Karie L. Frost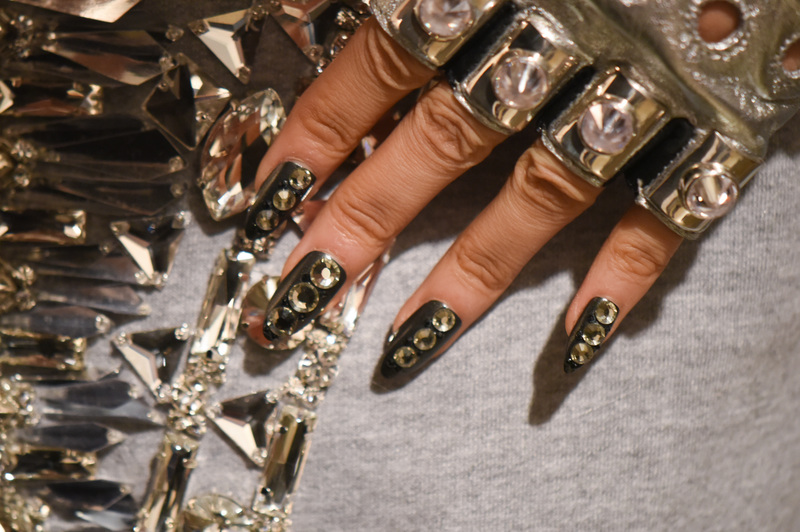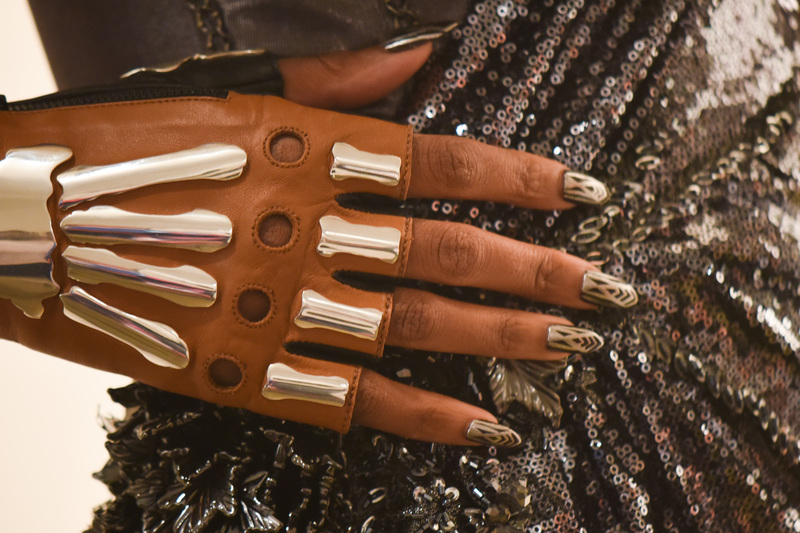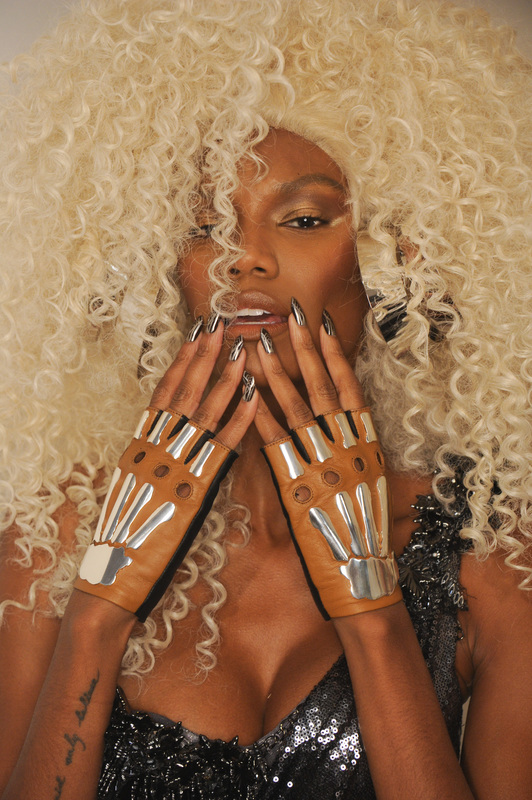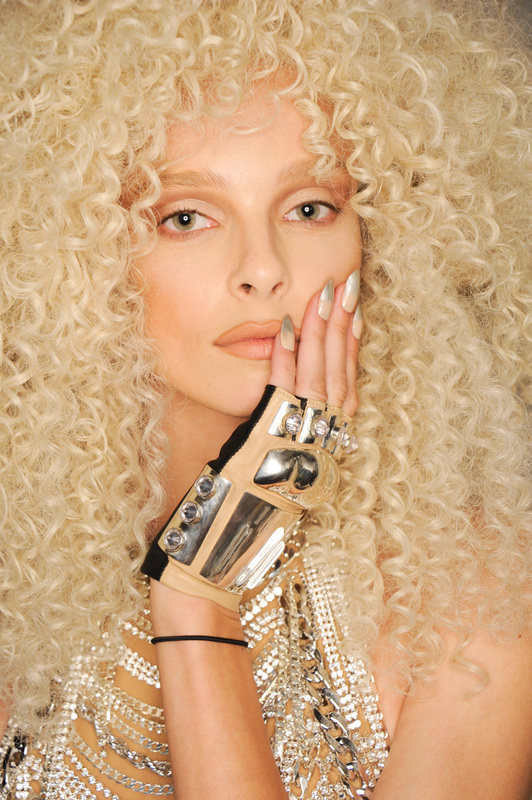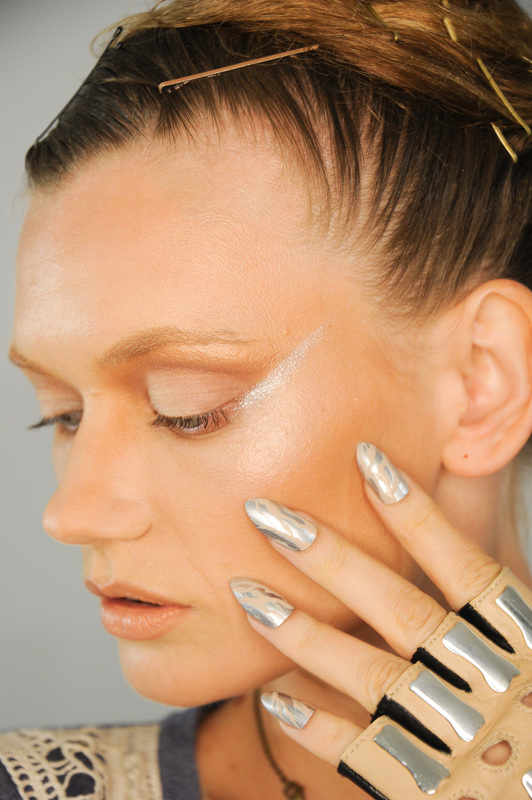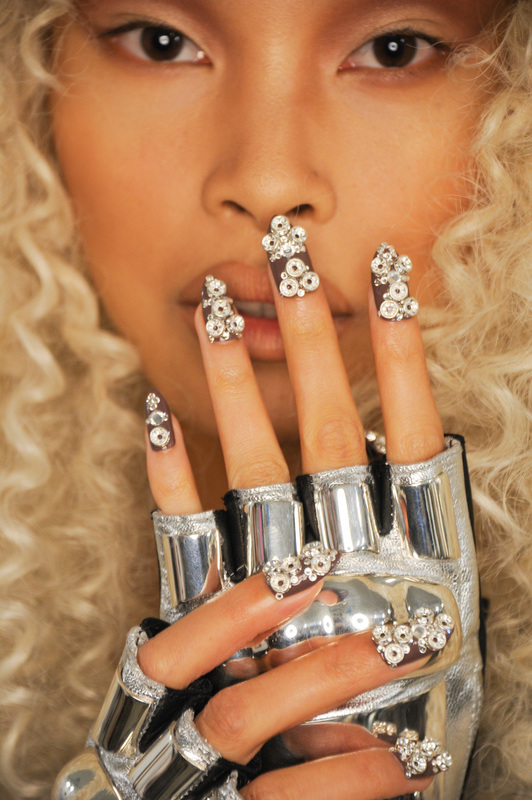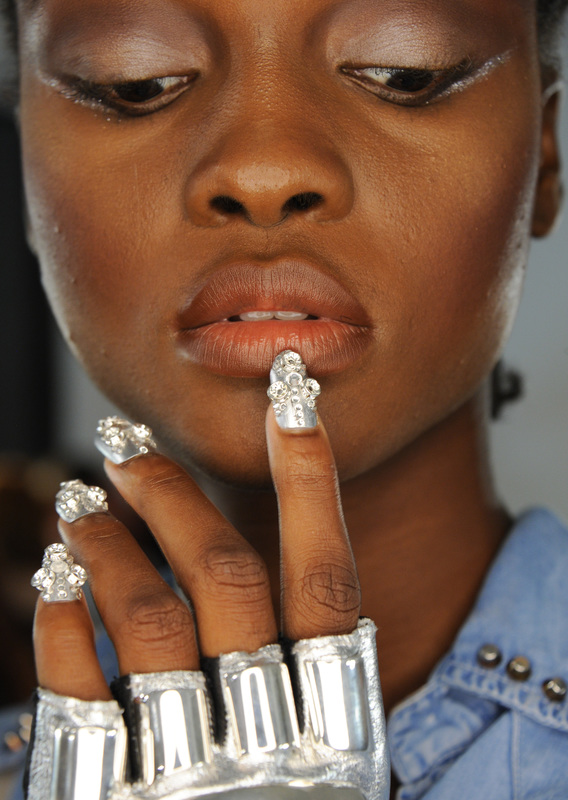 [Image credits: Courtesy of Morgan Taylor]
---
Be sure to check out NailItMag.com for even more nail inspiration and follow their social media for the latest uploads!