Paige E. Roy a.k.a. @Princess_Paige1 stole our hearts with her gold foil nail design. As the winner of the Tops Artist To Reign Supreme 2016 we have fallen in love with all of her nail creations. This decadent design will put a sparkle in your eye and with this beautiful and simple tutorial, you can learn how to create this winning look!
---
1. Prep extension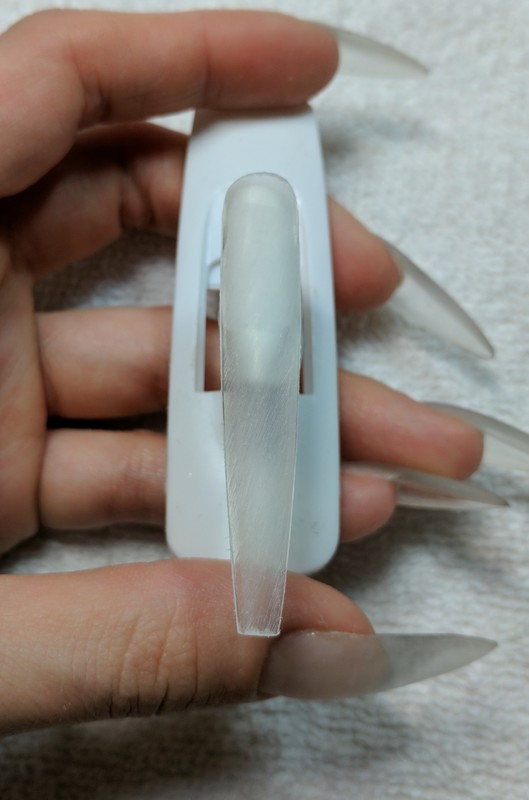 2. Draw a rectangle in top coat and cure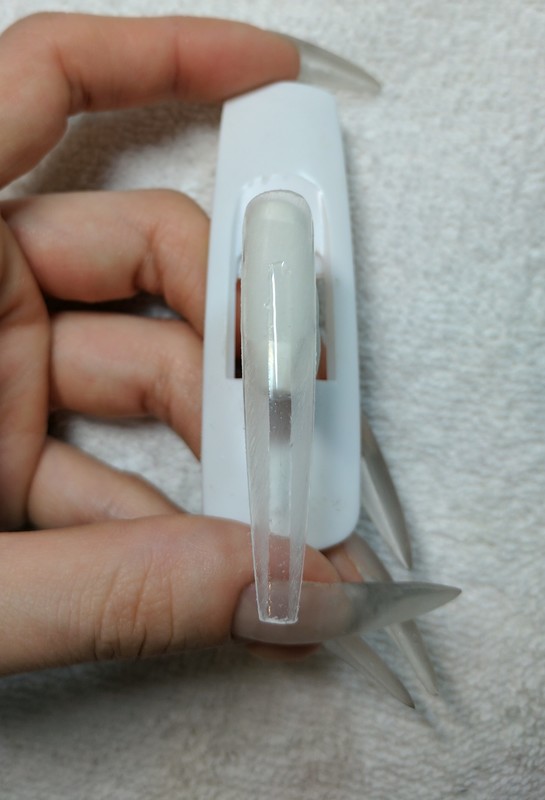 3. Place Gold Foil on adhesion layer and clean up edges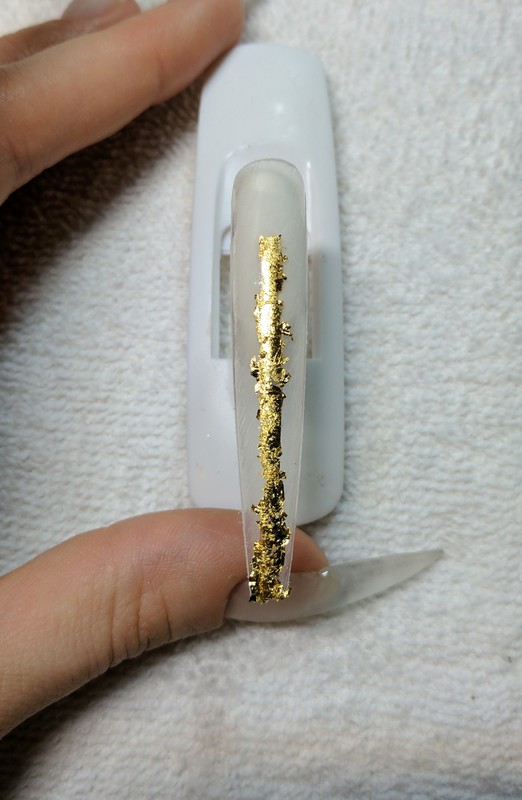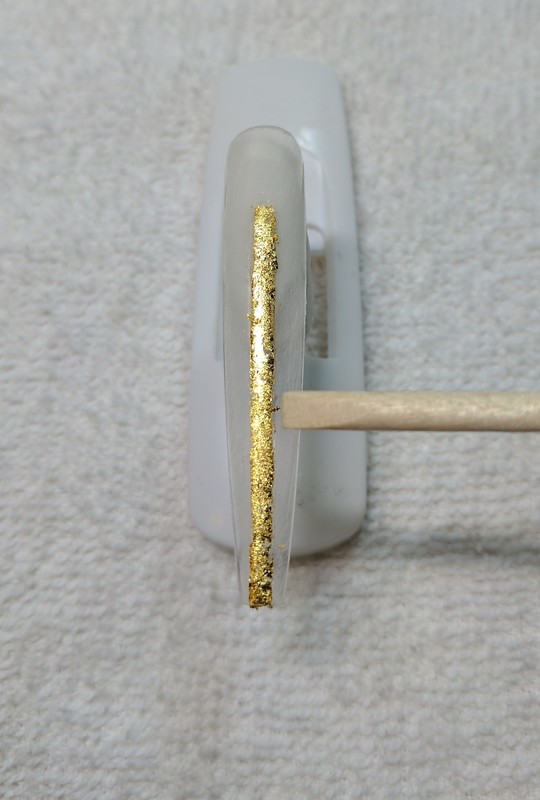 4. Carefully place thin layer of top coat over gold foil.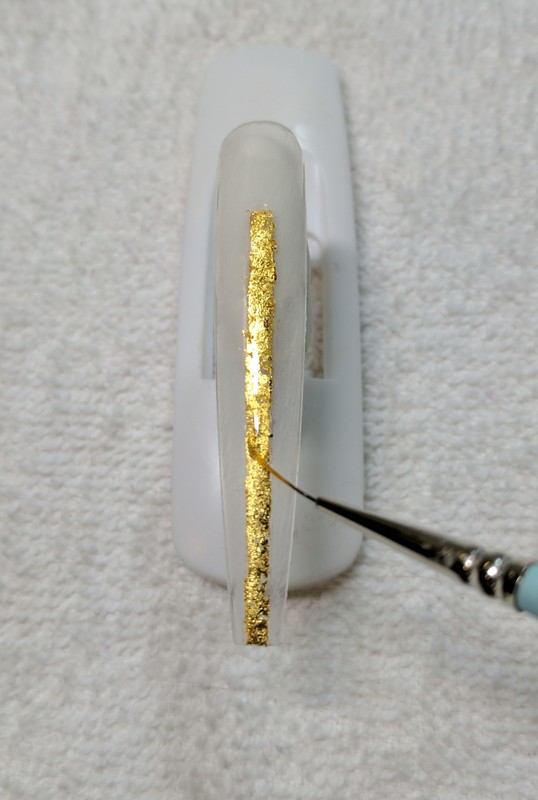 5. Draw out your lines around the gold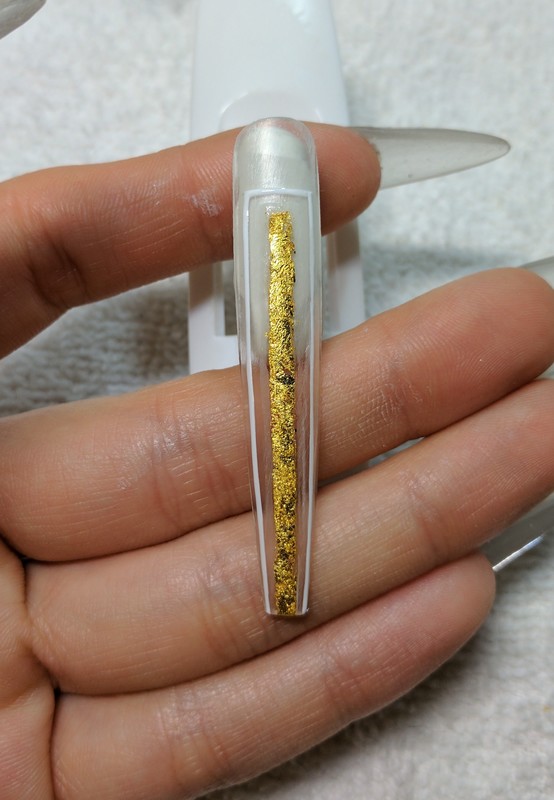 6. Leave bare or carefully place diamonds where you'd like and seal WELL around edges!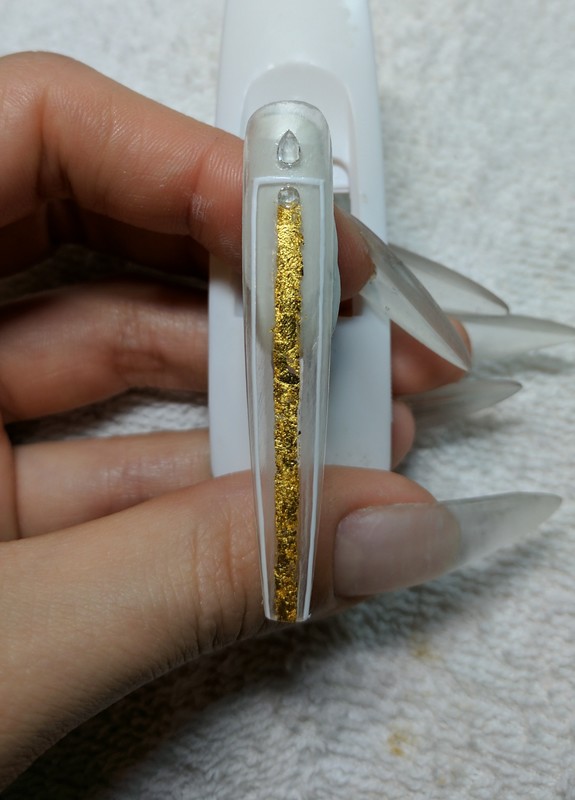 7. Topcoat, cleanse, finish!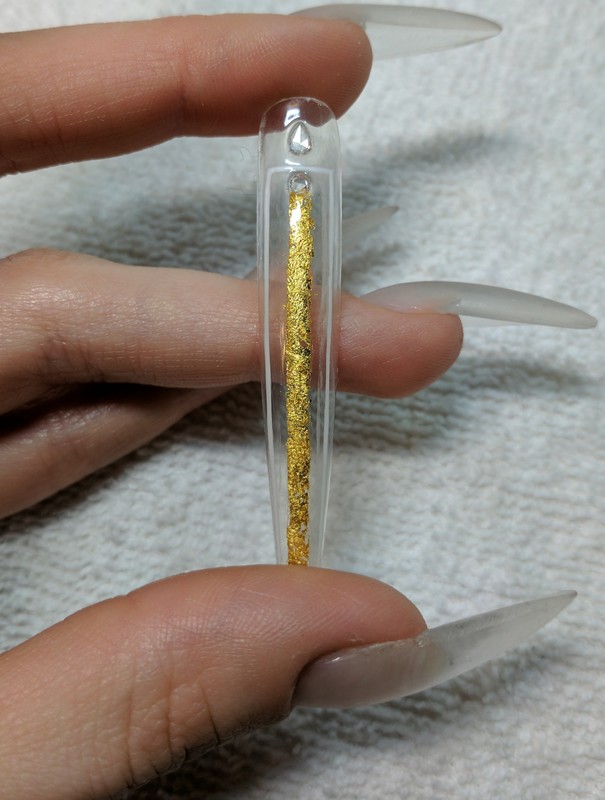 The Finished Look!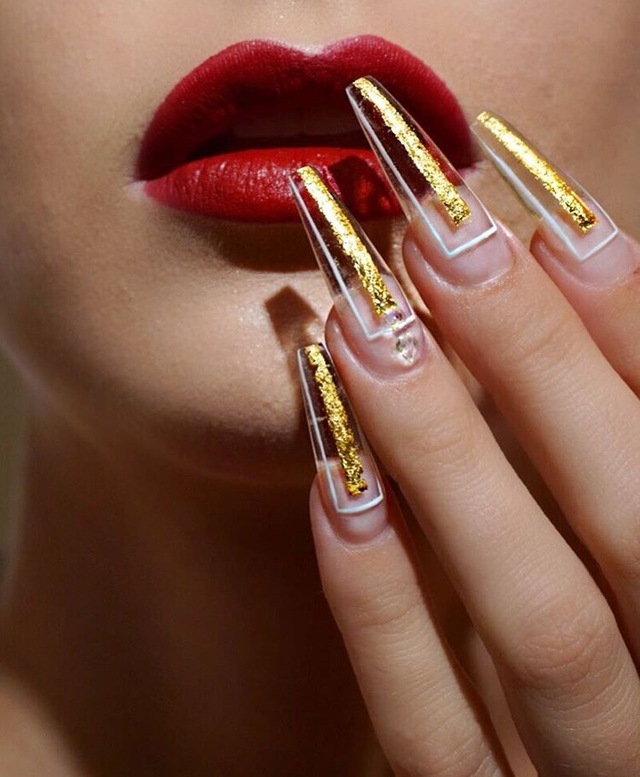 What do you think of this design? Sound of below!
To learn more about Paige and to see even more inspiration be sure to stalk her on Nailstyle and follow her on Instagram @Princess_Paige1!