Summer is more than just a season; it's an experience. It is a time reserved for morning beach walks, lazy poolside afternoons and late nights spent dancing. If you're lucky enough to experience tropical heat on vacation, you know all too well about the craving for cool lemonade, a wide brimmed hat and killer nails to match. Summer makes you want to get away, experience a new city and all of the cultural offerings it has; from tasting new food, to listening to new music, and experiencing a lifestyle rooted in rhythm.
Beauty lies in the contagious nature of a new city that begs you to don your best floral prints and bright accents, because through people is where color and culture are able to come together for a vibrant display. And with 6 new shades, Rhythm and Heat is giving you a lively new way to express your summer style and personal cadence.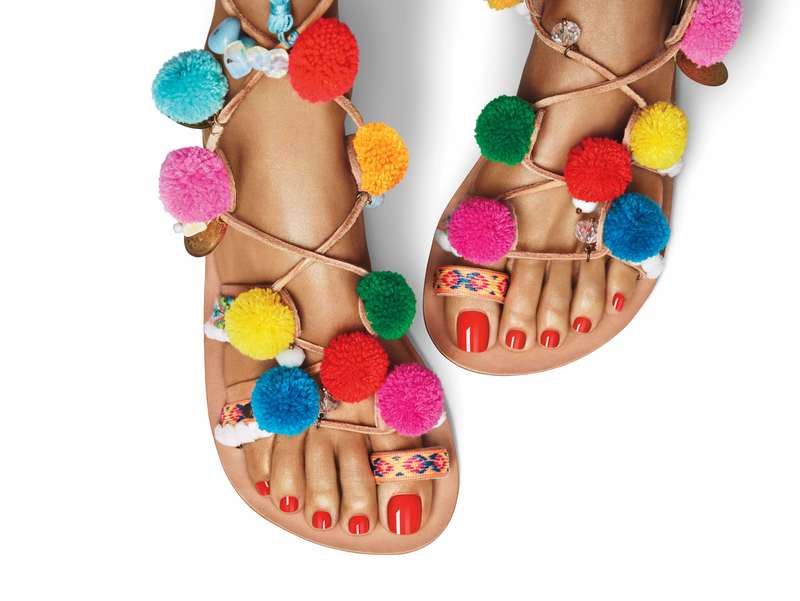 Drawing on the stylish palette of the 1950s, Rhythm & Heat presents us with a mashup of colors to create your own sensual style. With the thought of endless beaches and a blank itinerary, this collection gives way to a sophisticated getaway with these summer-ready shades; Mambo Beat, Sugarcane, Palm Deco, Shimmering Shores (Shellac only), Splash of Teal (Vinylux only), Ripe Guava, and Shells in the Sand.
From Cubana manicures to Tropical nail designs, these styles are influenced by nature while giving off the vibes of life! Stay tuned for even more nail art inspiration and for the latest tutorials and tips from CND!
Check out even more Rhythm & Heat nail designs below!