As a whole, the beauty industry has been inching its way back to basics. Hair, makeup, and now nails have all made beautiful advances in creating palettes that echo this effect. Hair color has been slowly striving away from bolder hues and making its way back to natural tones whether in all over color or highlighting techniques. Makeup has gone back to its more natural look by shying away from the over-the-top contouring trends and instead focusing on skin care and ways to improve the health of your complexion.
It was only a matter of time until the trend toward natural made its way into the nail industry. While we love having fun with all the colors of the rainbow, sometimes it's nice to pick up a shade that will go with anything. With Zoya's latest Naturel 3 Collection, they've created a transitional palette of hues that work with any skin tone. With full coverage, these opaque tones coat your nails with the greatest of ease and offer beautiful natural neutrals. The 6 new tones – Tatum, Cathy, Jill, Mary, Gina, and Debbie also accompany 3 new shades of lipstick – Cameron, Paisley, and Maxwell. While the nail polishes will keep your nails looking chic, the latest lip shades will keep a perfect pout that is light yet highly pigmented with a cream base to keep your smile from cracking in a flavor free vegan friendly formula.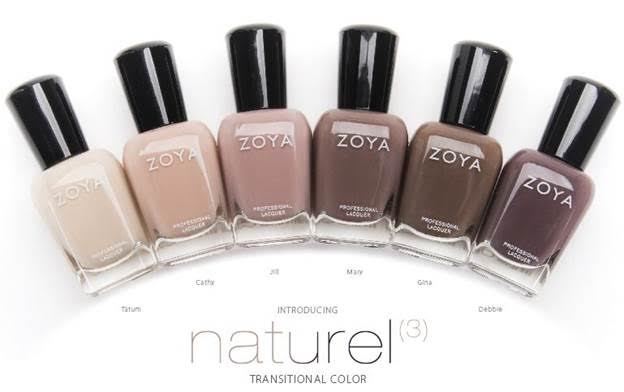 Zoya isn't the only brand to embrace this trend. Essie has a new neutral line with its Gel Couture Ballet Nudes collection. Although this line carries more color, they are staying on the neutral side with nudes in all shapes and forms! You can get your gels done in any of their 6 new shades – Satin Slipper, Lace Me Up, Hold The Position, At The Barre, Perfect Posture, or Closing Night. With notes that hint between ballet pink, cinnamon and the cooler of the spectrum, Ballet Nudes give you colorful options within the more natural shades.

Deborah Lippmann is another brand that has gracefully accepted the nudes. With their Limited Edition Undressed collection, they show off just how beautiful being in the buff can be.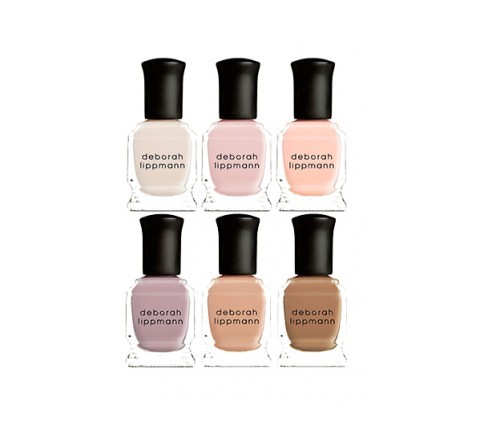 As transition collections, these shades will carry your nails seamlessly from Winter to Spring so have fun with your colors and enjoy what the season brings!
---
Have you tried out any of these beauties? Sound off below about which shades you think you'll see around town this season! For even more nail inspiration for the upcoming season be sure to check out these tips and tricks!