As the leaves begin to change and Fall sweaters are on the horizon, make sure you have the nails to match! These gold leaves are perfect for the season to come. Nora Ramsdell (@naq57) shows us how to get this autumn inspired look in the steps below. Be sure to follow along and upload your favorite fall nail art!
Materials Needed:
Aora duo chrome A1
MDU's stamping polishes in Gold, Green and Red Wine.
Stamping plate BP-19 and Winstonia 119.
Purjoi One Step Gel My Seoul polish
Silicone applicator
Clear stamper and scraper
Gel Top Coat
Acetone
Cleanup brush
UV or LED lamp.
Start with a base coat of black gel polish and cure in the lamp as directed my manufacturer. My favorite is Purjoi's One Step Gel – My Seoul.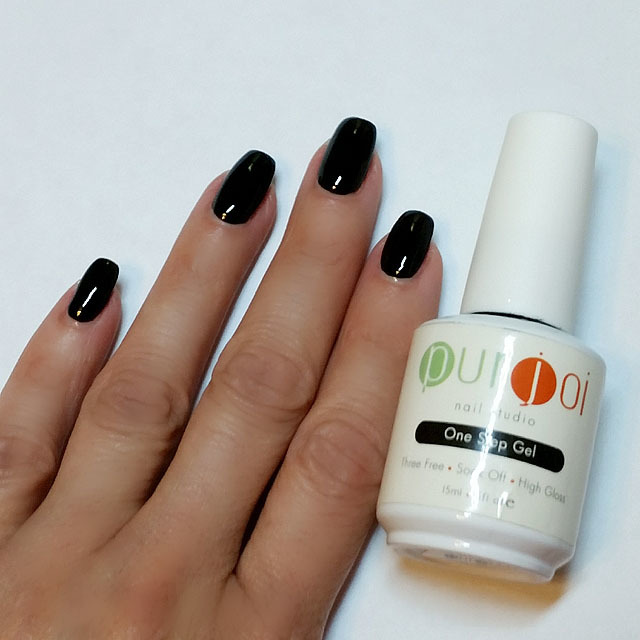 Apply Aora's duo chrome pigment number A1 on index and pinky fingers. Then apply a a no-wipe gel topcoat to protect and cure.
Use Winstonia's stamping plate 119, a clear stamper and MDU's Gold stamping polish to stamp the leave image on index and pinky fingers.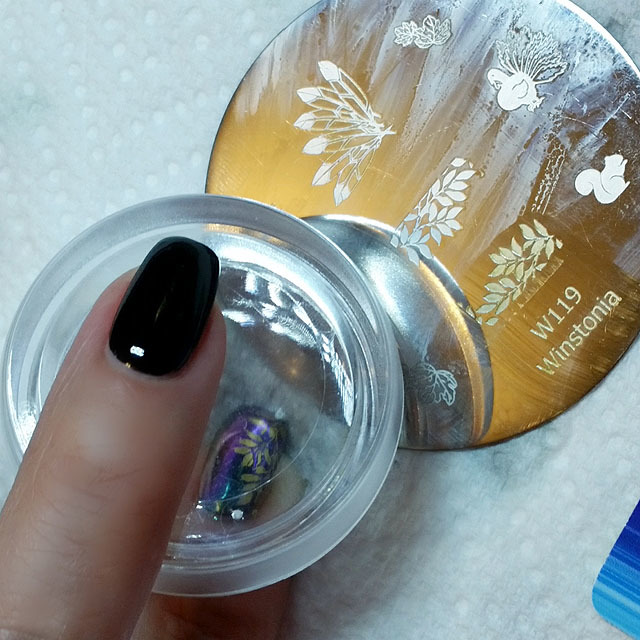 For your ring nail, use MDU's Green and Gold s stamping polishes and dab a few drops of each color in different areas of the maple leaves image from BPS' stamping plate BP-19.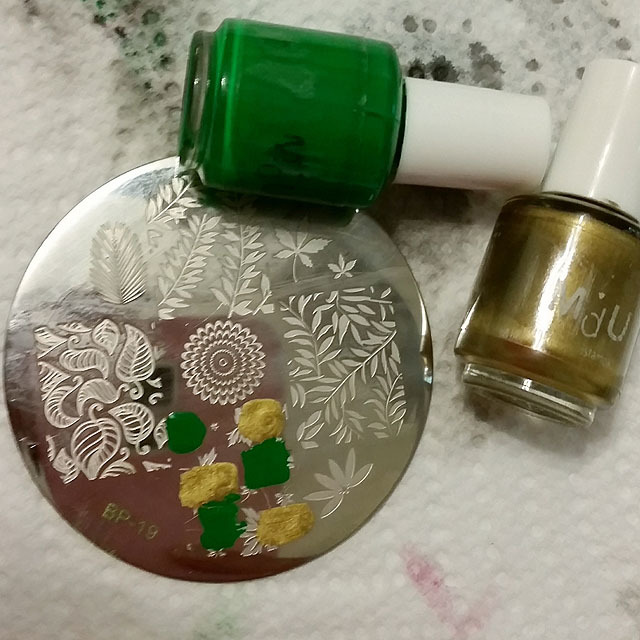 Scrape in different crisscross directions to blend the colors well before picking it up with the stamper.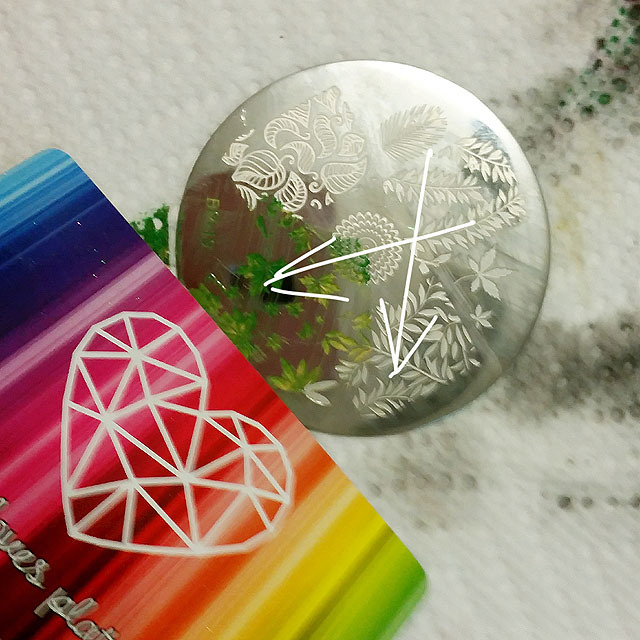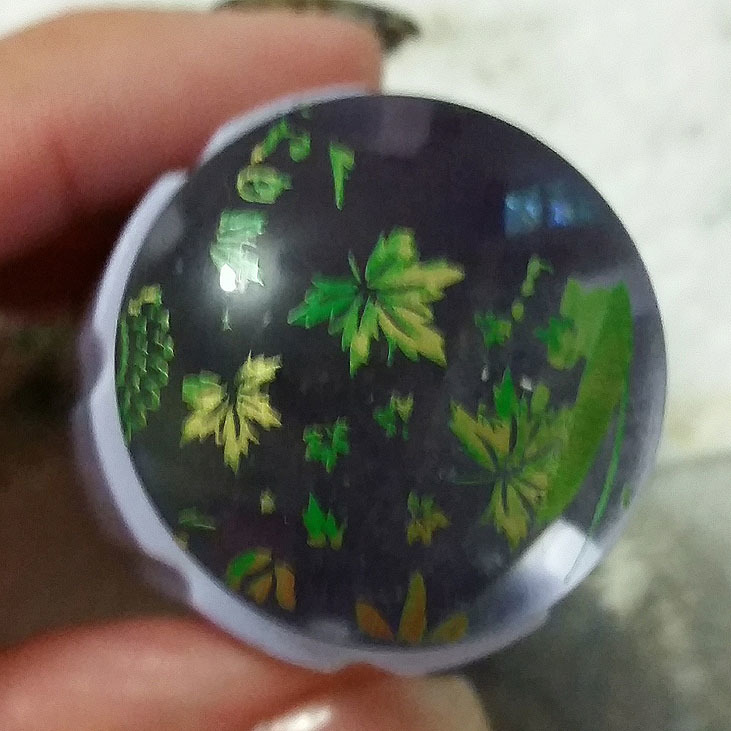 Pick-up the image and stamp on your ring finger.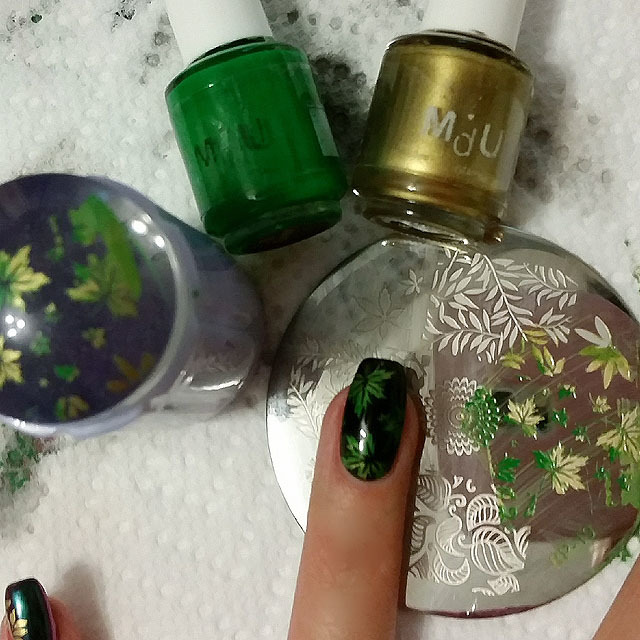 Repeat the same process for your middle finger using MDU's Gold and Red Wine stamping polishes. Make sure to clean up around cuticles with a detail brush and acetone for a finished look.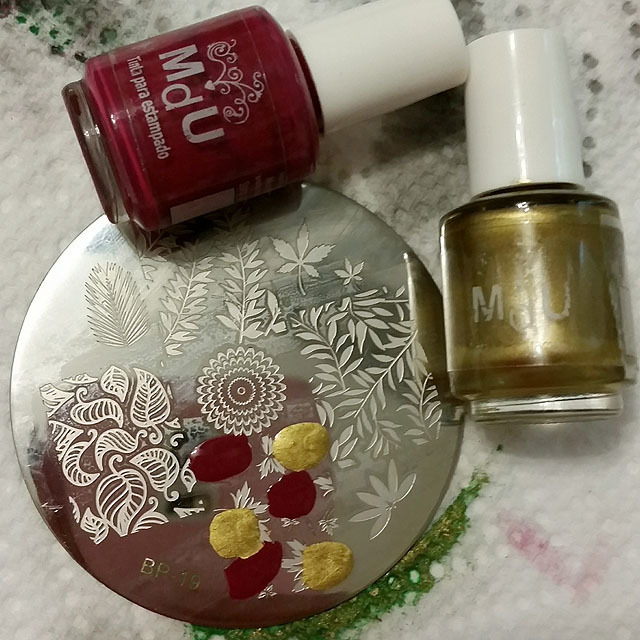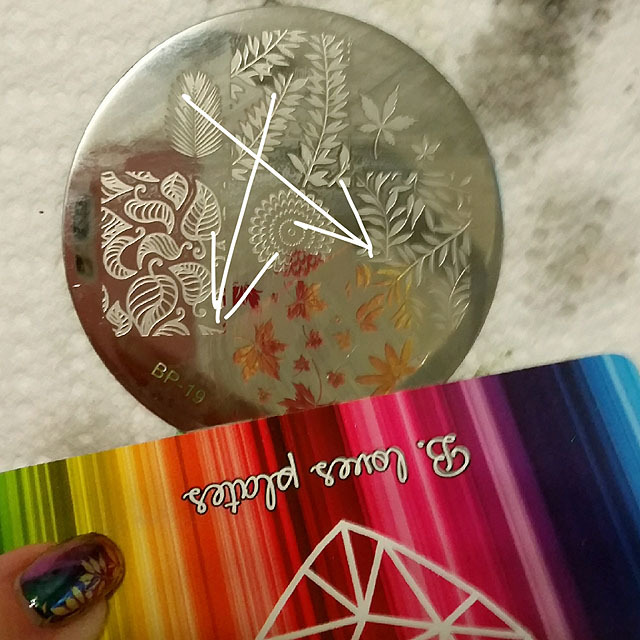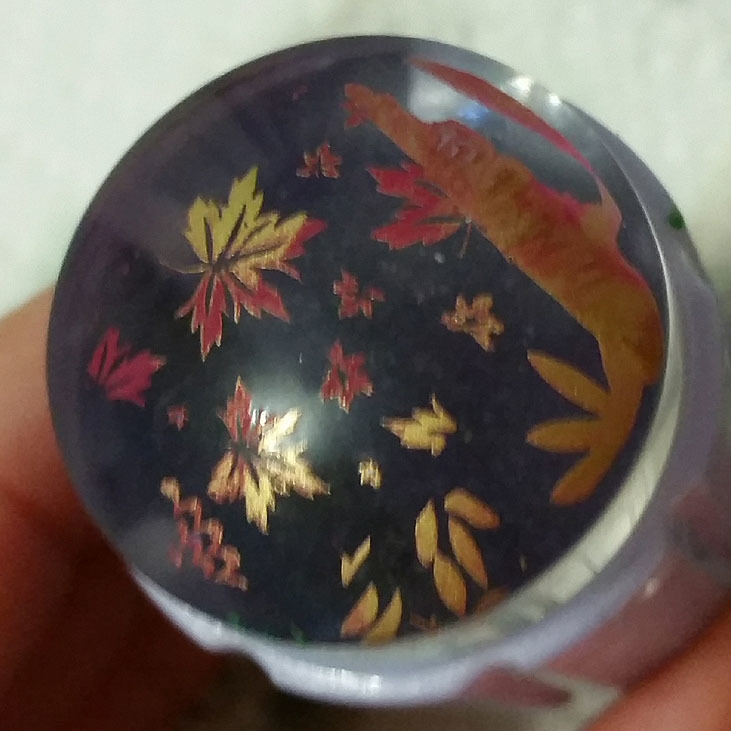 Finish with a gel topcoat to protect, cure, and you're done!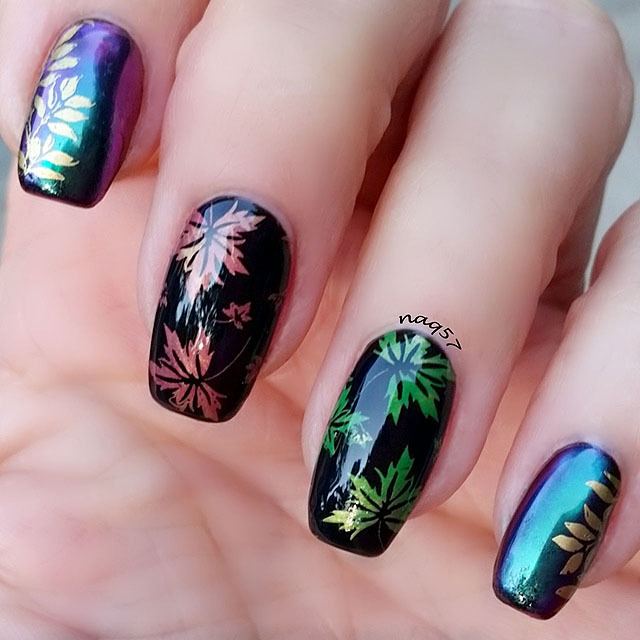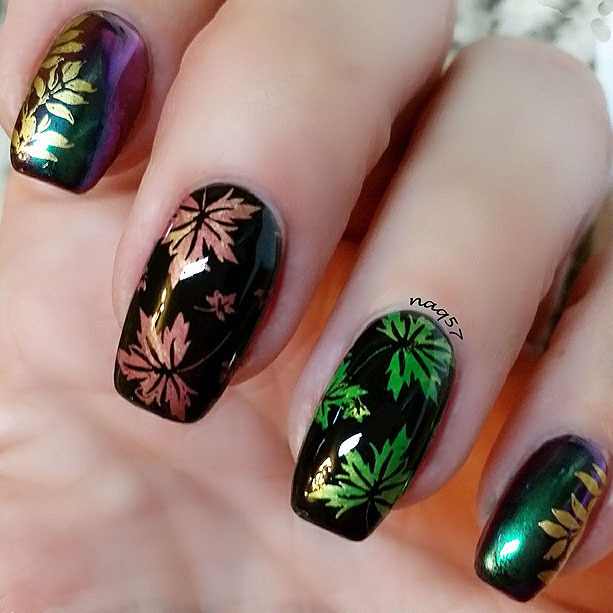 Be sure to stalk Nora on Nailstyle to see all of her latest uploads and stay tuned for even more nail tutorials!