Adding to the element of texture comes contrast, and lace is one of the most demure ways in which to create varying color within your look. Bridal trends this year took a turn toward lace in a myriad of ways; different patterns with influence from all over the world and pulling from alternate eras. The return of lace has been a welcomed trend with its beauty and grace and has allowed us new ways to show it off!
One of our favorite ways to display lace this year has been on our nails! This lush design is rich in pattern and offers the perfect contrast in color to set your nails apart. It perfectly compliments any nail shape and can be customized with numerous color combinations. In this tutorial, you'll learn how to use Alluring Amethyst and Dark Diamonds to create a timeless nail style!
Black Lace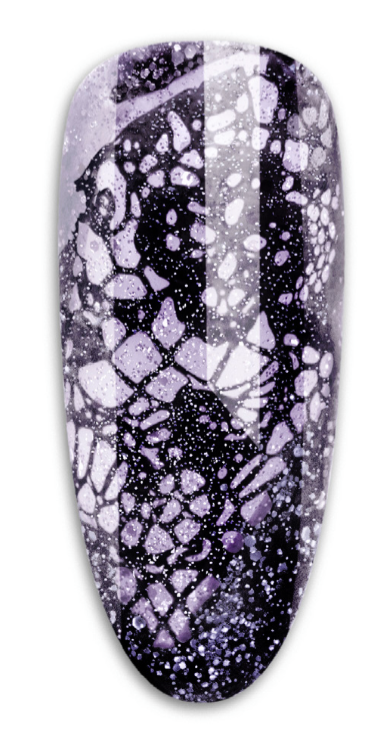 Love this look? Want to see the steps? Take a peek at the Trend Course at CNDU to get this Starstruck style!
---
How do you love your lace? Sound off below on your favorite design from CND and be sure to check out the other designs from Starstruck, Crushed Velvet, Duchesse Couture and Esmeralda. Want more education? Stalk CND on Nailstyle and check out CNDUniversity.com for how-to's, tutorials and tips!