Post Courtesy Of NailItMag.com
'Tis the season for #SweaterWeather! We can't help but fall in love with these sweater inspired nails featured on Nail It Magazine. Take a peek at the tutorial below!
Winter weather calls for a comfortable and stylish sweater you can look chic in while you stay warm. So why not do the same for your nails? Wrap your dazzling digits with a cozy sweater-inspired design. Follow these steps from Morgan Taylor for the how to.
---
1. After prepping your nails, apply a thin coat of Stick With It base coat. Apply a thin coat of Hey, Twirl-Friend! to the nail making sure to cap the free edge. Apply a second coat for full coverage.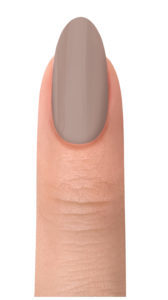 2. With All White Now and a mini striper brush, create a small diamond shape in the middle of the nail.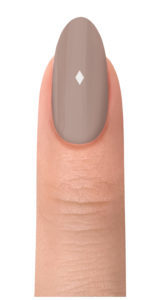 3. Using the mini striper brush and All White Now, paint five more diamonds to create a snowflake shape.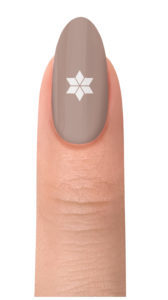 4. With All White Now and a striper brush, create two thin horizontal lines above and below the snowflake.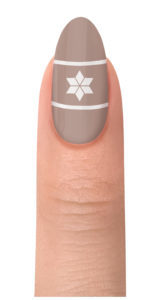 5. Repeat Step 4 to add more horizontal lines.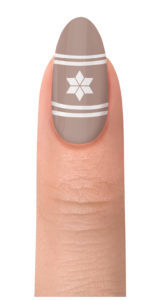 6. With All White Now and the striper brush, paint a lace design by adding small triangles to the outer lines.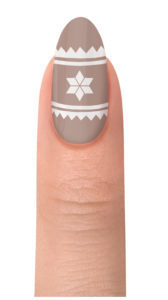 7. Using All White Now and a dotting tool, apply two small dots on each side of the snowflake. Add small dots in between the lace design. Complete the cozy sweater look using a thin layer of Need for Speed top coat.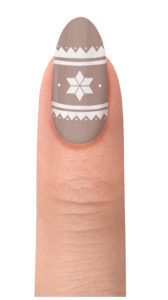 Make sure you're sharing your gorgeous sweater nails with us on Instagram using #NIsweaters for a chance to get featured!
---
Where will you wear this look? Show Nail It Mag your holiday manicure on Instagram with the hashtag #NAILITDaily!