This intricate style blends beautifully between detail, precision, and styling. Her design flows seamlessly from one nail to the next and complement each other without taking away from any one nail. Annabel, the beauty and brains behind Follow That Way, created this nail art and an accompanying video tutorial that is easy to follow and requires only one tool.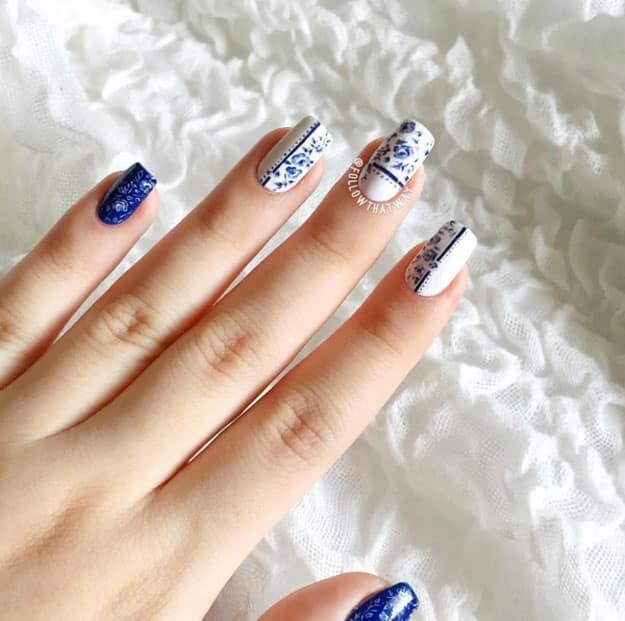 Finding the best, freshest nail art on the web is our favorite part of the day at Nail It! and when we came across Annabel's Blue China nail art, we nearly died with excitement. We could not wait to share this tutorial with you! For those who loved this elegant look as much as we did, Annabel, the artist behind this and many other designs, created a video tutorial that we're going to share today!
This beautiful porcelain finish is great for beginners and requires only one tool–a Nail Bees 'S' Brush! Take a peek at the tutorial to create a porcelain nail design of your own!
For more nail designs by Annabel, be sure to check out her out on Facebook, Instagram. Twitter, and YouTube.
---
We would love to see your take on this design! Show us your best Floral Porcelain Nails on Instagram by hashtagging #nailitdaily! and be sure to stalk Nail It! on Nailstyle!