Post Courtesy of Nail It! Magazine
We've all had the advice of someone who's "been there" before, it is usually comforting, informative, and inspiring. In this scenario, Nail It! reached out to it's lovely readers to share their advice for nail art beginners. In Nail It deems Nail Art Class 101, you'll learn exactly what it takes to become a successful nail artist from the successful nail artists, themselves.
---
1. @elfleidy
"Work on your technique first, nail art will come later."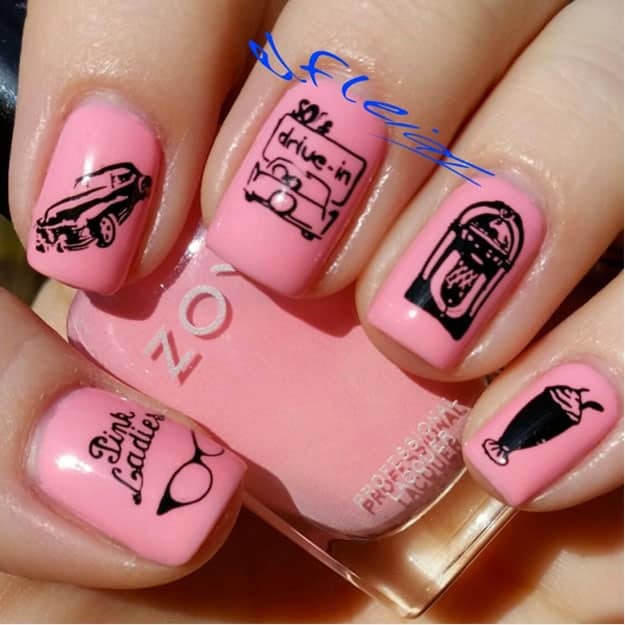 Image via @elfleidy/Instagram.
2. @destroyer_of_houseplants
"Practice! And don't be afraid to try new things. Nail fails aren't really fails, just learning experiences."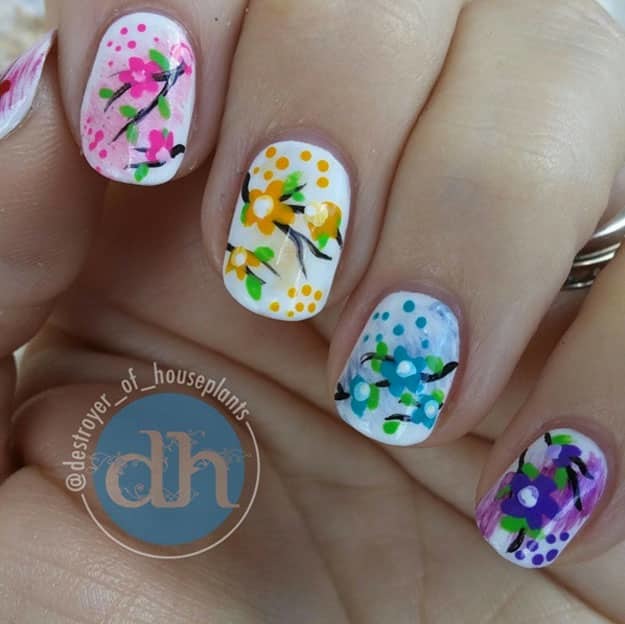 Image via @destroyer_of_houseplants/Instagram.
3. @nailsbymimi
"Take your time learning the basics. Don't compare yourself to other artists that have been doing it longer. Go at your own pace and have fun!"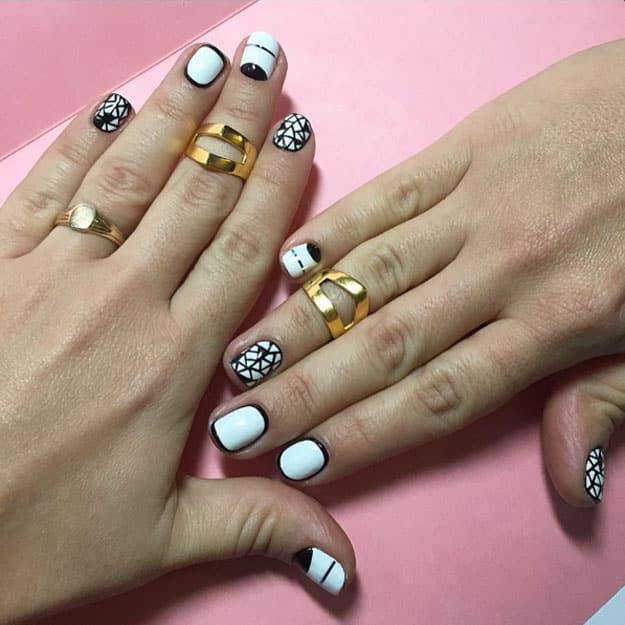 Image via @nailsbymimi/Instagram.
4. @dutchie_nails
"Practice makes perfect is the absolute key in nail art. Watch a lot of YouTube to see how different techniques go and try them with your own vision."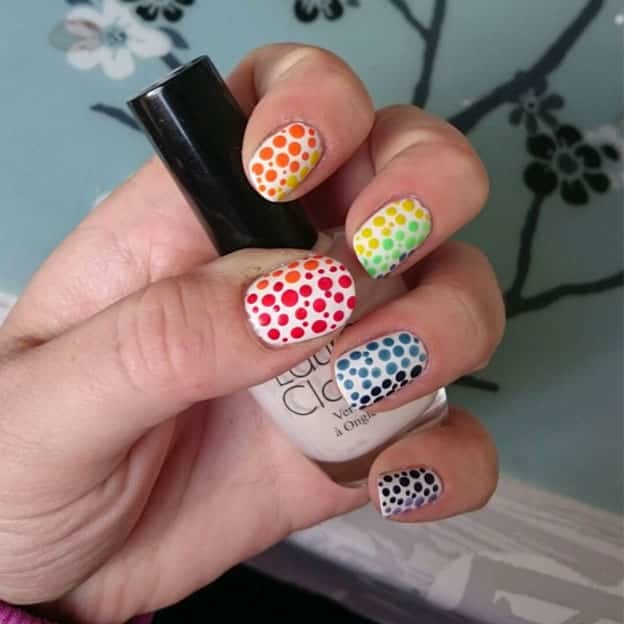 Image via @dutchie_nails/Instagram.
5. @nailsbyharlig
"Use thin layers! Don't start the next step until the previous layer has dried. And!, don't drink coffee or soda beforehand. It doesn't help with shaky hands!"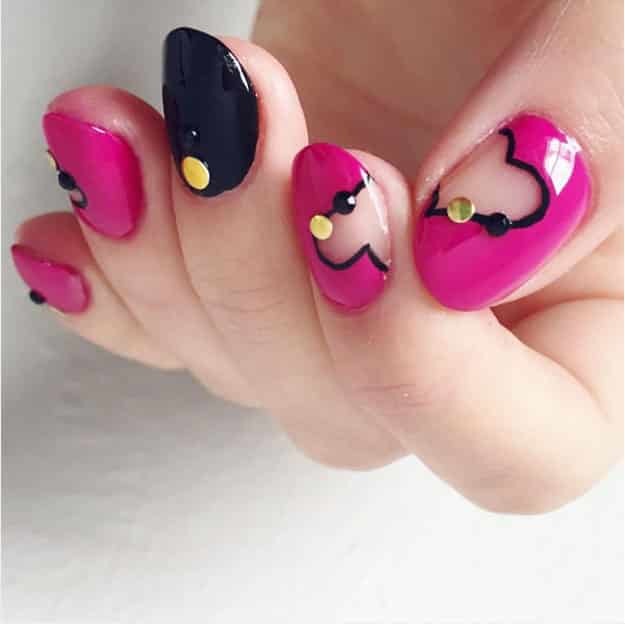 Image via @nailsbyharlig/Instagram.
6. @primping_aint_easy
"Believe in yourself and don't stop after you've failed cause it's all part of a journey. If you can imagine it, you can manifest it into nail art!"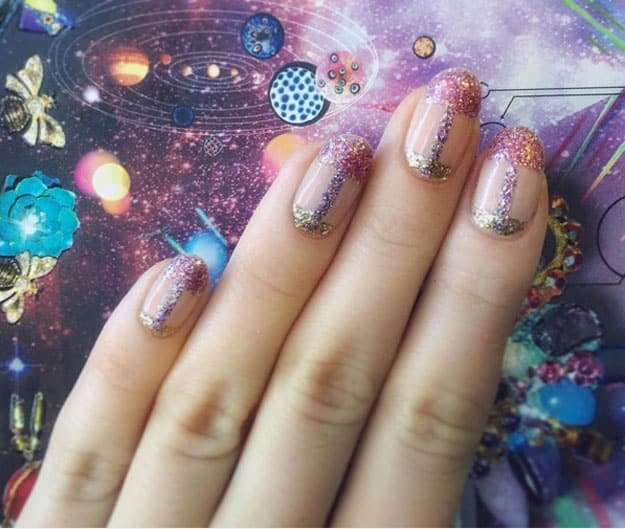 Image via @primping_aint_easy/Instagram.
7. @stefaniemags
"Just because something works for one person doesn't mean it will work for you. Experiment with different tools, base/topcoats and techniques until you figure out what you like best."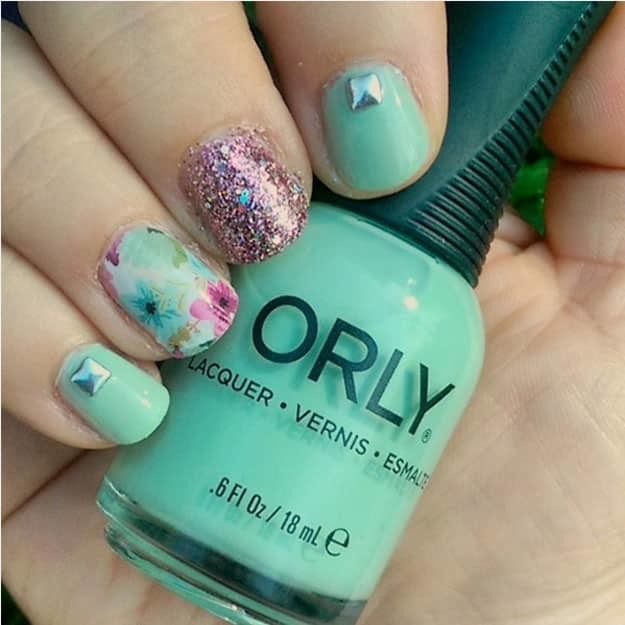 Image via @stefaniemags/Instagram.
8. @sheroxxnailz
"My best advice for beginner nail artists: Take your time!!! I feel too much importance is put on "faster" sets. Too many mistakes happen this way, especially when you're first starting out. Take your time to ensure all steps are done correctly and to the best of your ability. The more you do this, the better your abilities will get and your time will naturally improve. Your nail work will be much cleaner and your clients will thank you for it. PS… Never stop learning, always take new classes and learn new techniques; stay up to date with the industry!"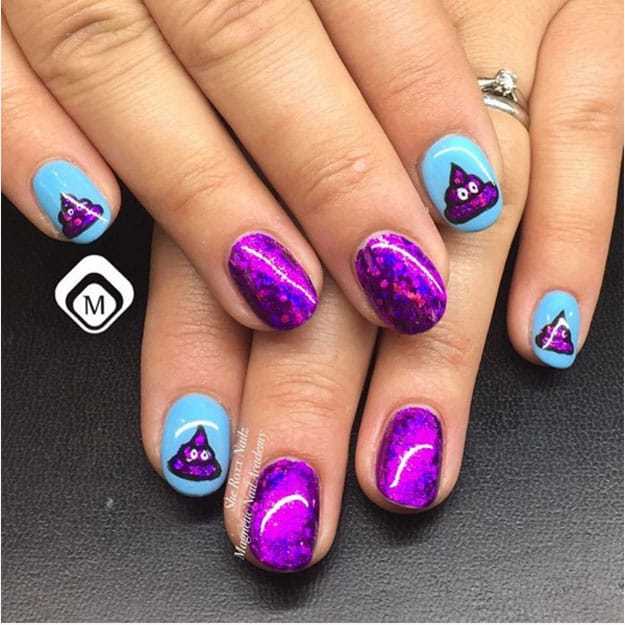 Image via @sheroxxnailz/Instagram.
9. @sarahruizhairnails
"Be yourself and be original. Take time to believe in yourself. When I started, I already had a bit of an advantage being an artist myself. I took my skills from being an art major and put them on a smaller canvas. Watching tutorials on YouTube also greatly helped with anything that I had trouble or any concerns about. I first started with nail polish and worked my way into acrylic paint. I'm still new in the game and am definitely not the best but confidence is key. Keep posting your work; you'll have new followers all the time."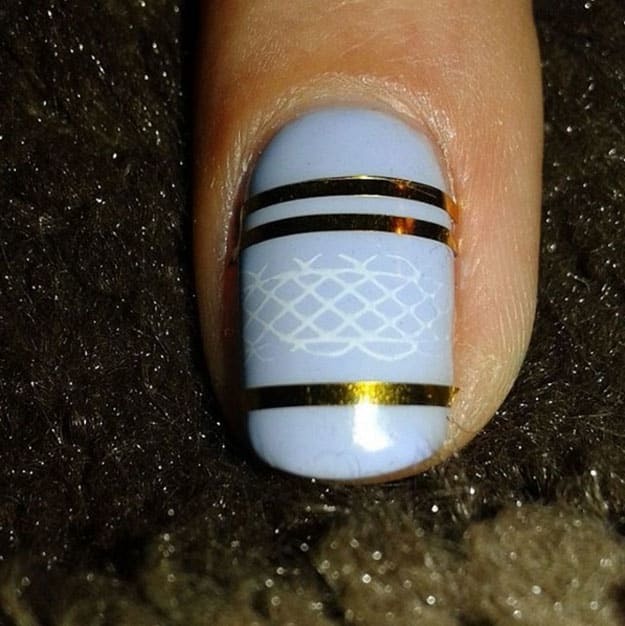 Image via @sarahruizhairnails/Instagram.
10. @vernimage
"Think quality more than quantity: pay attention to lighting when taking your pics and always make sure your cuticles are clean. Background is important as well. If other nail artists inspire you, recreate their manis. Get into groups of challenges which will help you grow with a good support system. Don't hesitate to reach out to more experienced nail artists to get their advice and opinions. FB groups are great for that. "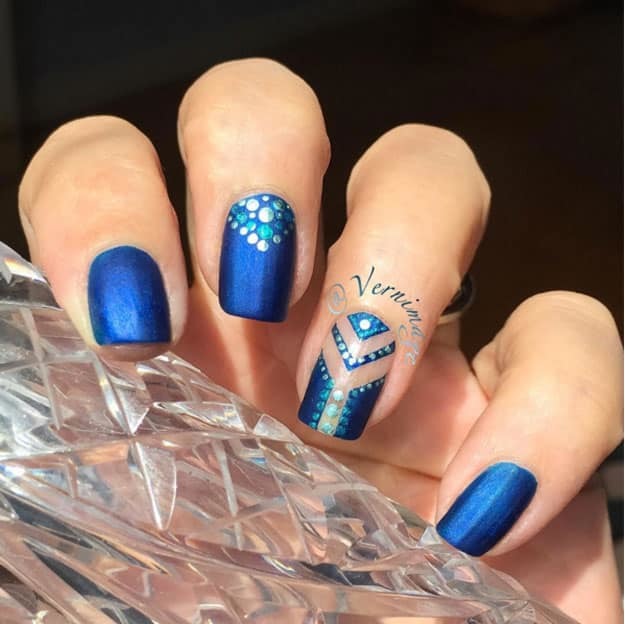 Image via @vernimage/Instagram.
11. @terribly_beautiful_photography
"Three things for nail artists: #1. DO YOUR NAILS! Self promo is so, so much easier when people can see your work! I get asked everyday where I go to get my nails done and you can bet that I use that to my advantage. #2. It's OK to mess up! You don't need to feel like you're in competition with anyone. Do the best you can and the rest will happen naturally. #3. Find your OWN technique! Picasso and Monet are both amazing artists who are famous because they did their art THEIR way! They didn't copy anyone. If you try and fit in someone else's box you're only selling yourself short!"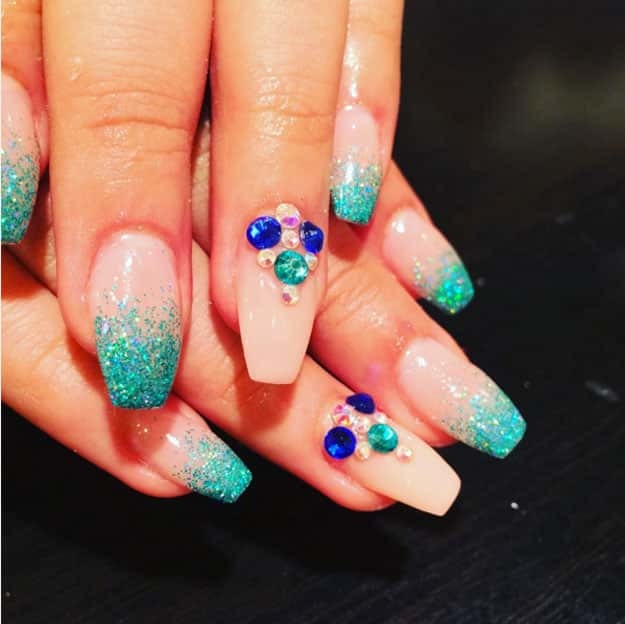 Image via @terribly_beautiful_photography/Instagram.
12. @roshellecarlson
"Start at the beginning: Cuticles, file, base coat. Keep it simple: Solid color, top coat. Once you know the basic steps, the rest will come smoothly."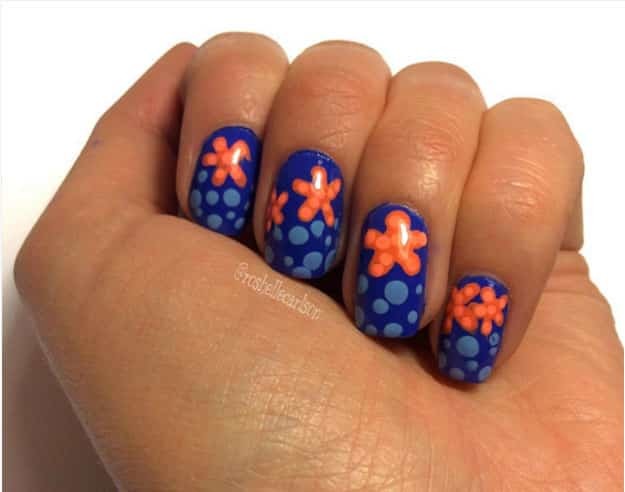 Image via @roshellecarlson/Instagram.
13. @kerlys_artistic_nails
"Don't be intimidated by another nail artists progress; we were all beginners. Enjoy the process as you learn and grow."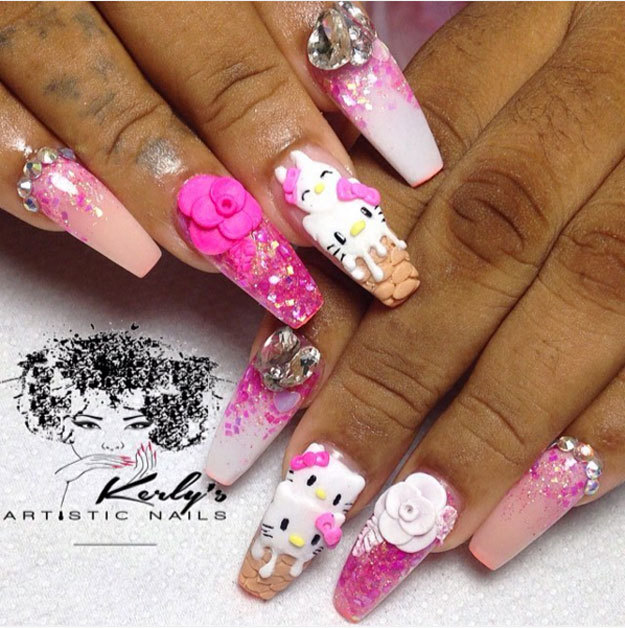 Image via @kerlys_artistic_nails/Instagram.
14. @bekka100
"Take good or bad criticism from everybody. Learn from it and practice every chance you have but most of all, ENJOY what you do. Believe in yourself and what you are capable of doing."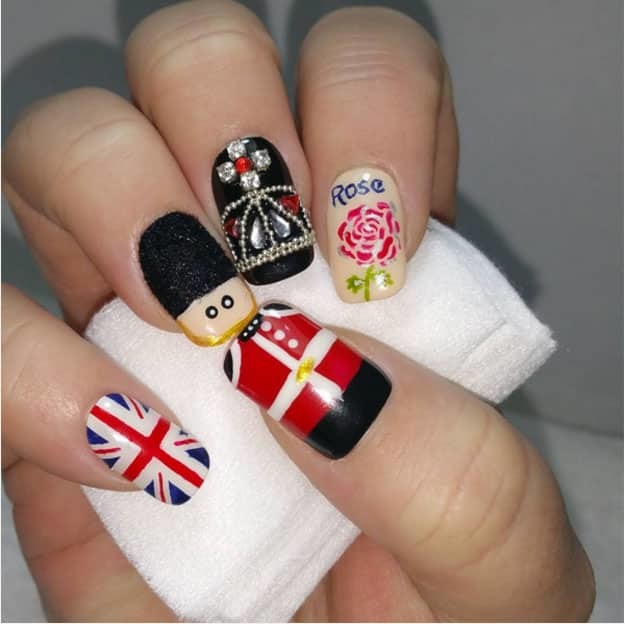 Image via @bekka100/Instagram.
15. @nailizz
"Take your time and remember there's always nail polish remover for mistakes!"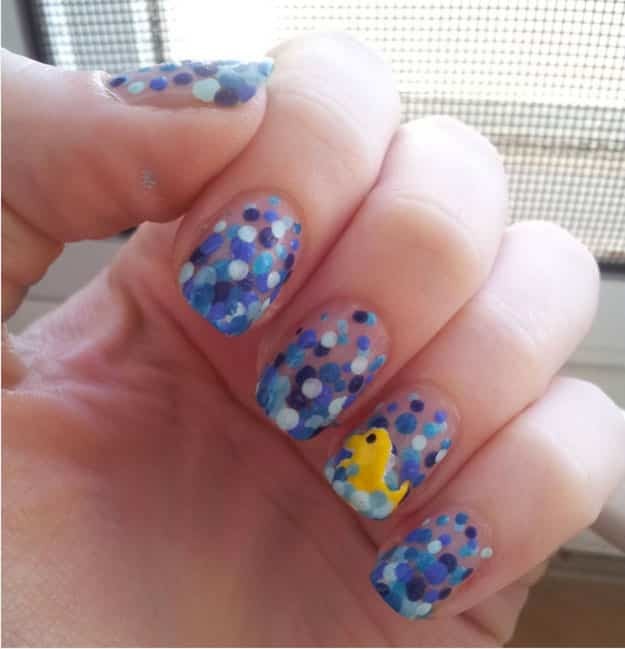 Image via @nailizz/Instagram.
For those new to nail art, welcome to the community! One of the many beautiful things about the nail community is that other nail artists are always happy to share advice and techniques. Whether you're looking for new ideas or need help mastering a certain technique, don't be afraid to reach out!
Practice makes perfect is the motif of nail art so don't get discouraged and never stop practicing!
---
Want to see more tutorials? Check out NailItMag.com and be sure to tell us what you thought of the look by sharing your thoughts with us on Facebook!