Anastasia Solomatina of Let's Nail Moscow sat down with us to share more about her experience as a nail artist. We dive into how she got started, her inspirations, and the hottest new trends of the season. Take a peek below to find out more about Anastasia, and her beautiful artwork!
---
1. How did you get started in Nail Art?
It was about 3 years ago. My boyfriend and I were planning a trip to USA and while looking for nice places to visit (shops, cafes, tourist attractions) I came across a nail art studio. The fact that you can actually make little pictures on your tiny nail beds came as a shock to me! So I sat down and took like all 7 of my nail polishes and started practicing. It came out horribly, but to me it was a masterpiece. I think I felt something like Da Vinci when he finished Mona Lisa, not less.
2. What is your favorite thing about nails?
A while ago I realized, that out of all the things you can do about your looks (makeup, hair, clothing, nails) - your nails is the only thing you actually see all day long. Just think about it: everything else can be seen only in a reflection; you may remember you have a ponytail today and are wearing red lipstick but you don't see them constantly. Your hands and your nails are always there; writing, typing, holding a cappuccino or handing your credit card to a cashier! So, if you paint them nicely, you'll be enjoying your Mani all day every day!
3. Where does the inspiration for your designs come from?
Lots of things!
Fashion when you see a cute pattern on a skirt and realize it will look amazing on your nails,
Your own hobbies & likes; if you are a fan of comic books; why not make a whole series of your most favorite superhero's painted on your tiny canvases.
Other talented people; I admire hundreds of makeup artists, nail bloggers and designers! Everyone has their own way of seeing things; I can be inspired by a fellow blogger's nail art, but not copy it (that's unchallenging). I usually pick something I love the most, like color, shape or the overall topic, and make it an inspiration for something new.
4. What is your favorite nail shape of the season?
Right now it's super short squoval. But I love love love almond shaped nails and would wear them all the time if my fingers were a bit shorter. Otherwise I'll look like E.T.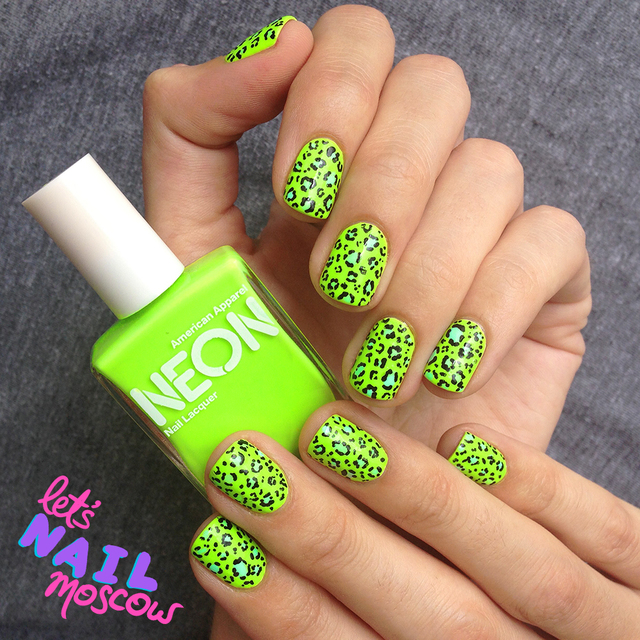 5. What colors or nail trends do you think we'll see this fall?
I will surely wear more texture like flock. And I feel that 3d nails are coming in.
6. Accent nails: 1, 2, 3 or none?
As a great fan of nail art, I'd say, "The more - the better"
10 nails …10 accents, at very least. But if you feel like just adding a few accents - go for your thumbs! Your accents will stand out more when you're using your phone ;)
7. What is your go-to color?
White! I adore plain white nails.
8. Shimmer or Glitter? Matte or high shine?
Can this even be a question? Glitter for sure!
Gloss for 1-color nails, matte for nail art.
9. Favorite style of nail art to create?
When in doubt, I always go with galaxy.
10. If you weren't doing nail art, you would be…
Lately, I've been loving filming & editing videos for my YouTube channel. The response to them is so great, that I really feel like making more videos and maybe even start vlogging!
---
Be sure to stalk Anastasia of Let's Nail Moscow! to see all of her latest uploads and inspirations.