We met Josh Kozuki as he was calmly and precisely creating nail art for about 24 models over the course of two days. Originally from Canada, Josh was in California working with the Tearsheet team on their first west coast class. Josh regularly travels with Tearsheet and tells us what we need to know about being a travelling nail artist and what to make sure you always have on hand for shoots and editorials.
---
How did you get started in nails?
I got started in the esthetic industry all most 9 years ago when we opened Ra Hair Studio & Spa.
What is your favorite aspect about nails and nail design?
I love all things nails! They are a way to be creative and express yourself because gone are the days of just "pink and whites". I love when your guest comes in with no idea of
What they're looking for and you can add a personality to they're nails. Being a nail artist today is so exciting because of everything that is available to us to express our craft.
Do you have a favorite color or style to create?
My favorite nail shape right now is oval. With this shape you can add so many different aspects to the nail. With crystals pigment powders and colors. My favorite color right now is Conceal from akzentz, it is so beautiful and goes with every skin tone.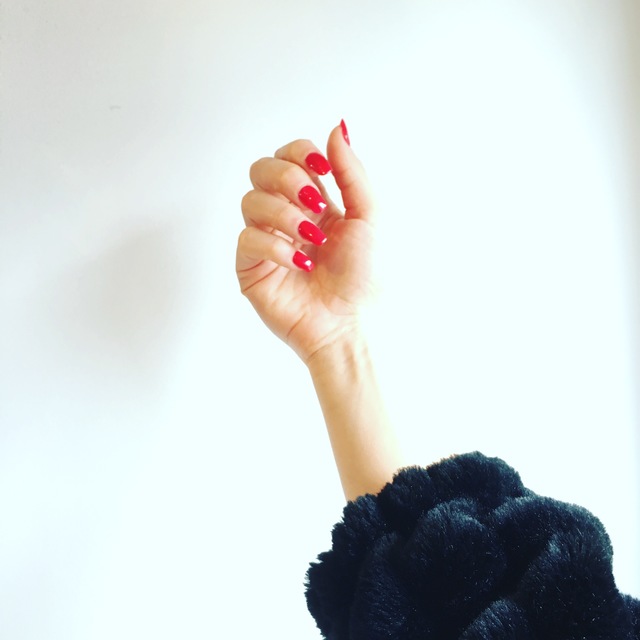 What are the top designs in Canada?
Today in our community I am doing a lot of solid styles. Color and different pigment powders with glitter, creating 3D effects by adding nail foil, and we are now seeing a lot of crystals on long pointy nails.
What is the number one question or concern you get from your clients?
The number one question I get ask the most are about nail enhancements.
Are they going to ruin my nails? Is the UV LED light going to increase my chances of cancer?
The answer is no if you are seeing a professional for your nail service; your nails will not be damaged by having them done. The ways that your nails can become damaged is by over filling, improper applications, and peeling your nail enhancements off. The UV Led lights are proven to not be dangerous because there is not enough UV wattage; you have greater risk just going outside with no sun protection on.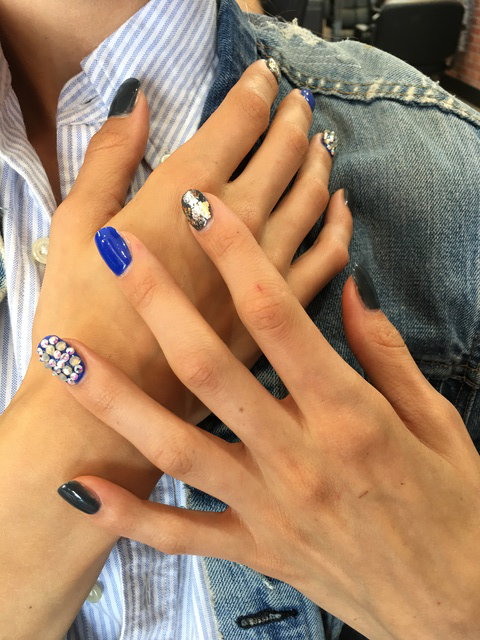 Must have kit items?
My must have items in my kit are nail forms and CND velocity nail tips, Akzentz shine are on my list of favorite colors for the season, plus everything I need to do a complete nail service. You never know what shape your client or model's nails are going to be when you're on the road so come prepared. Oh, and I always have nail foil and glitters!
Best tips for making a design last?
For natural nails, the best tip I can give you is a invest in a great top coat and reapply it every couple days. For your gel enhancements, I love Akzentz Shine On. It is a tac-free topcoat. It will seal in your nail art & decals as well your pigment powders and will finish with a high-shine wet look.
Favorite shoot you've worked on?
My favorite shoot that I have worked on would be recently when I was in California
With Tearsheet at the Bangstyle/Nailstyle headquarters, it was so much fun and the first
shoot on the west coast.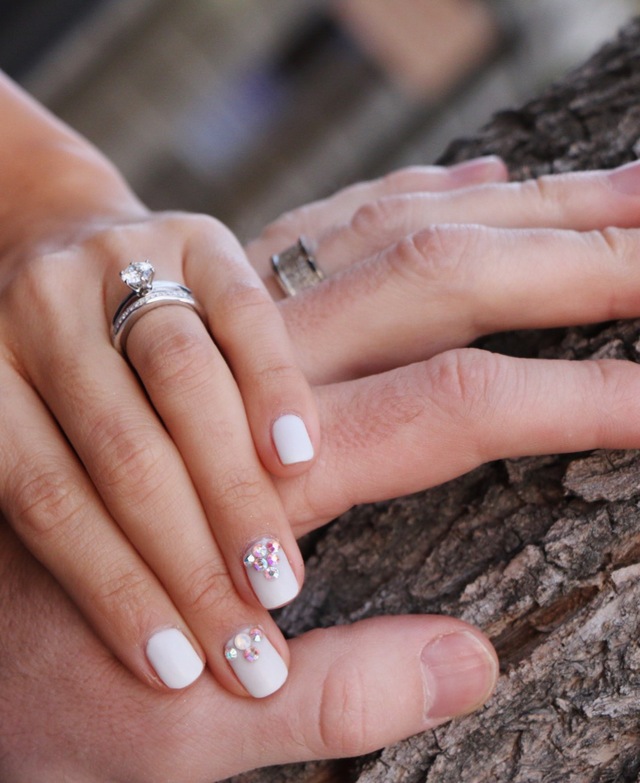 Nail Artist Crush?
Gina Silvestro @gelessentialz
What trend are you tired of?
I am tired of matte nails and the matte topcoats.
What trend are you most excited about?
I am excited for the future with nails. We as nail artists are creating new techniques all the time and I am looking forward to the new color in the pigment powders and what we are able to create with them.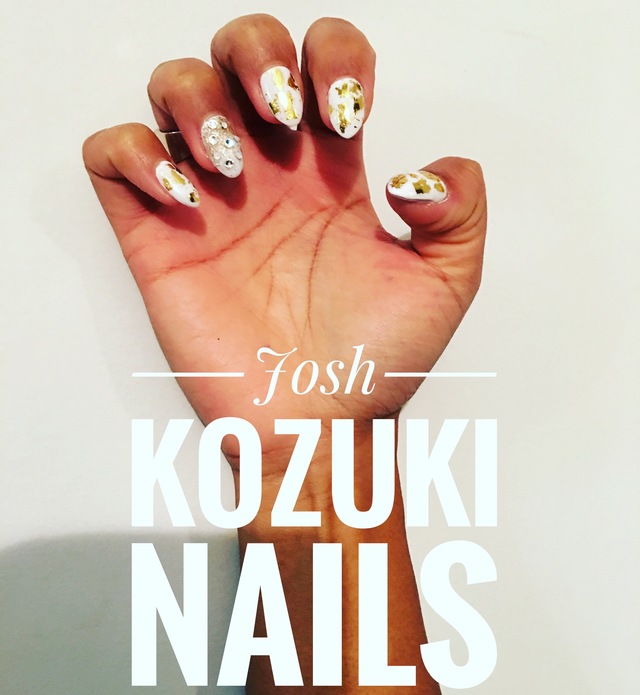 ---
Be sure to stay tuned to see the final images of his shoot at the Nailstyle headquarters and see even more tips and inspiration from Josh!