With all the new spring polish collections coming out, NailItMag.com can't help but get excited for all the new nail art that everyone will be creating using the latest colors. Of course, they wouldn't be spring collections without their fair share of pastels.
What type of nail art will you be doing with these colors? Polka dots, floral prints, stripes, the possibilities with these candy coated shades are endless. The world is your oyster. Not sure where to start? MARS the Salon has got you covered, featuring an original look, "Pastel Passion."
Keep scrolling to follow the steps!
1. Apply a base coat.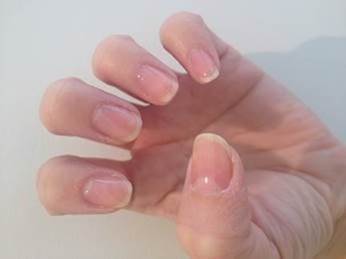 2. Apply a beige nail polish to all fingers.
3. Draw white polka dot on the thumb, middle and pinky fingers.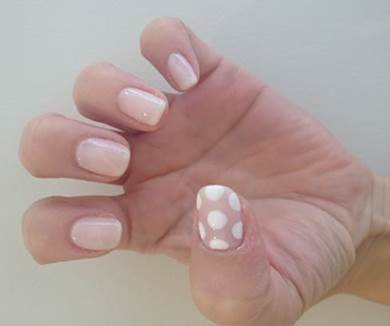 4. Draw a line with yellow in the center of the index and ring fingers.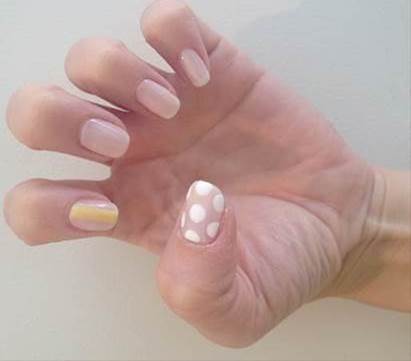 5. Put gold tape on the outside lines of the index and ring fingers. Afterwards, cut off the ends of the edge of the tape.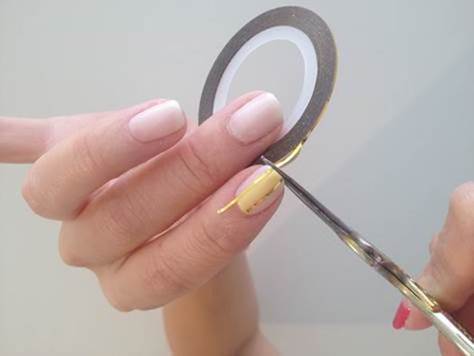 6. Apply a top coat.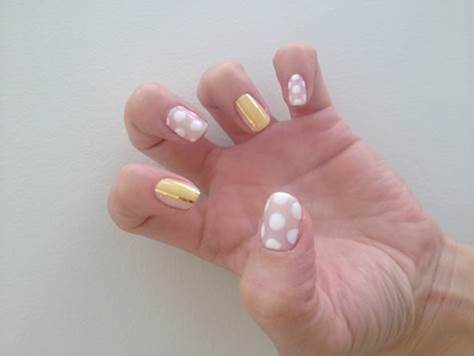 Et voila! Loved this tutorial? Let us know on Twitter @NailItMag and find more step-by-step tutorials here.
—Dale Arden Chong
[Images: Courtesy of MARS the Salon]
Post Courtesy of NailItMag.com
---
Stay tuned for even more nail trends and tutorials and be sure to check out NailItMag.com for even more inspiration, follow them on Instagram @NailItMag and tag your art with #NailItDaily!