Between travel activities and use of crèmes like SPF, vacations tend to leave nails looking less than stellar. But don't fret! Whether you're planning to relax in sun and sand in the Tropics or explore a bustling European city on bike, we've got tips to keep your nails looking flawless on the go.
1. Vacation is the best time to consider doing a gel manicure. A gel manicure is essential for long-lasting color and lustrous shine for weeks. While regular polishes become dull with the use of sunscreen, gel shades stay completely intact. Try OPI GelColor.
2. If you do opt for a regular polish, make sure to bring your shade and a clear coat. Chips are inevitable while traveling and you want to take care of them as soon as possible. Replace a few thin layers of color where the chip is and seal in place with a new clear coat over the whole nail to blend.
3. A clear coat is a colored nail's best friend. Reapply a clear coat every few days to keep nails looking fresh and shiny. This will help lock in the color and avoid chipping for as long as possible. Seche Vite Dry Fast Top Coat is our favorite.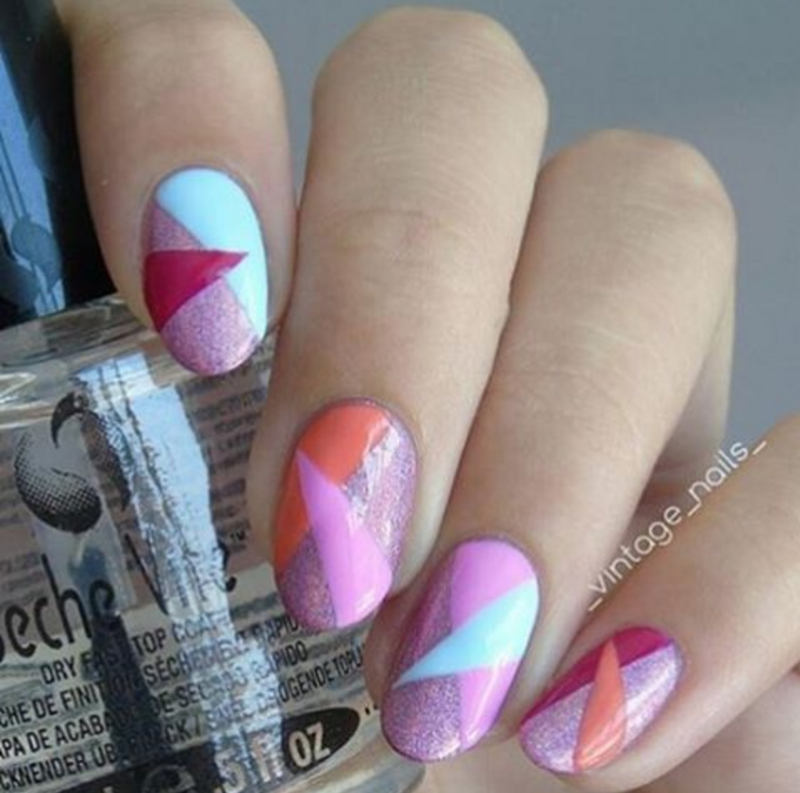 Image Via Nailstyle Instagram
4. Pack your nail tools! A few key tools will go a long way. Remember a nail file for any potential breaks. If you get a break, treat it right away by gently filing in one direction. Another great option is dabbing a little nail glue on the broken nail to keep the break from getting worse, especially for those that go deep. Lastly, Cuticle oil is a must to keep cuticles looking clean and moisturized.
5. While it's tempting to go for bright shades especially when heading to the beach, sticking to a softer hue is best. The longer the trip, the better it is to stick with a shade closer to your natural nail and skin tones. A neutral or soft color won't show chips or nail growth nearly as much as a bright, bold hue. You can't go wrong with Essie Ballet Slippers. Or try this fun mani, that will look great even when your nails grow out!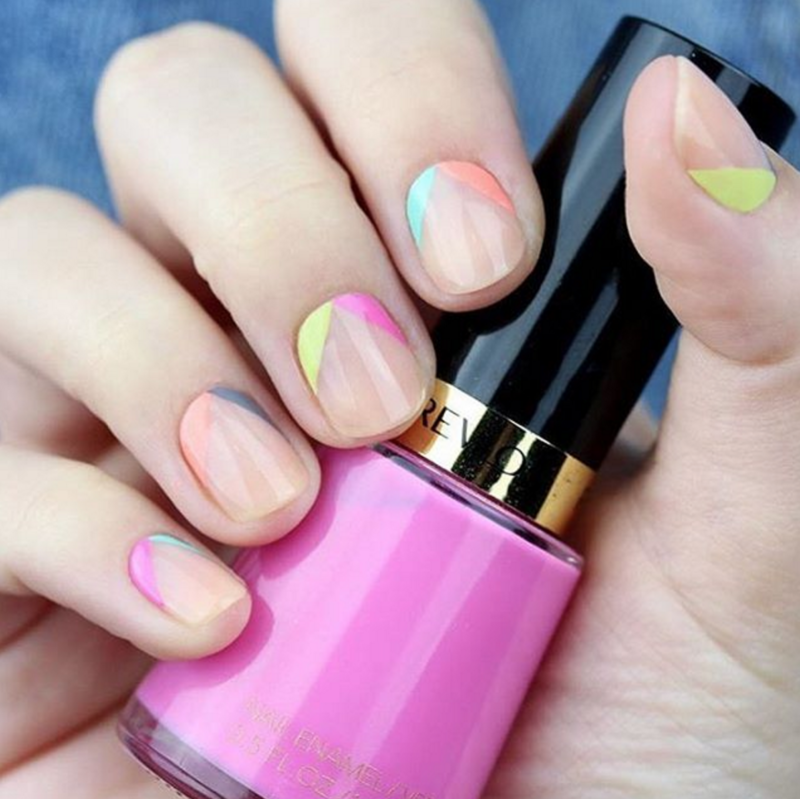 Image Via Nailstyle Instagram
---
For even more Nail Inspiration be sure to check out our tips and tutorials on Nailstyle and follow our Instagram @Nailstyle_Official for the latest trends!