When it comes to nails nothing is considered off limits. Nails are seen as a canvas for self-expression – a way to channel a mood or create a statement. While color might be the focal point of any nail look, nail shape can be equally impactful. We've compiled a list of top nail shapes ranging from fierce and sexy to elegant and demure.
We asked Sarah Gibson Tuttle, founder of Olive & June nail salons in Beverly Hills, Santa Monica and Pasadena, CA, to weigh in on the hottest shapes right now. "Almond and squoval are the most common nail shapes I see in my salons. There's also been a movement toward rounder styles as women are loving the more feminine shaping right now," she explains.
Almond – like the name suggests, nails are shaped to be reminiscent of an almond with the sides of the nail becoming slightly narrower and ending with a soft "V" shape at the tip. This is a very feminine look that flatters all hands and nail beds by elongating the nails and fingers. The key to this look is having longer nails and filing the sides of the nail evenly to create a wider base and narrower tip for that elegant look.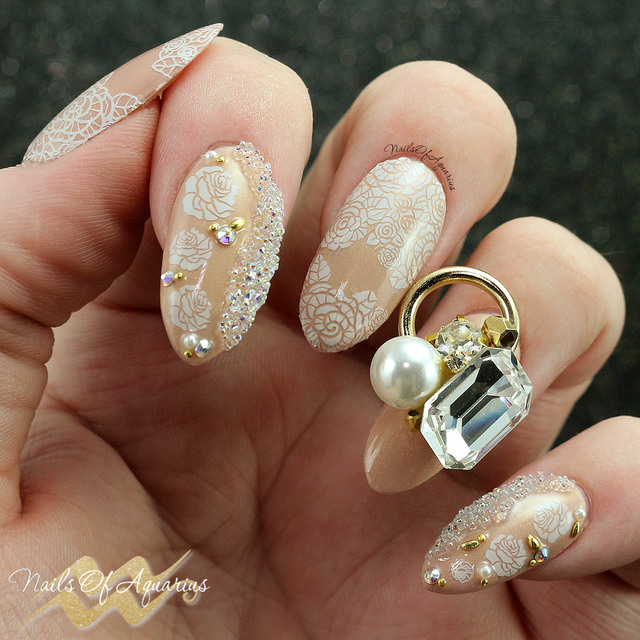 Nail Art: Nails Of Aquarius
Round – this look is similar to the almond shape, but has more of a rounded, half circle at the tip. Round nails are classic for a reason. The shape is very durable and also works for both long and short nails.
Nail Art: Chalkboard Nails
Squoval – you guessed it! This go-to shape is a combination of square and oval. The nail tip features a flat top with rounded corners, creating a look that works well with any nail bed and especially shorter nails. The squoval shape eliminates the possibility of breakage that comes with thin, narrow tips in styles like almond and from corners catching in the straight square shape, hence its popularity.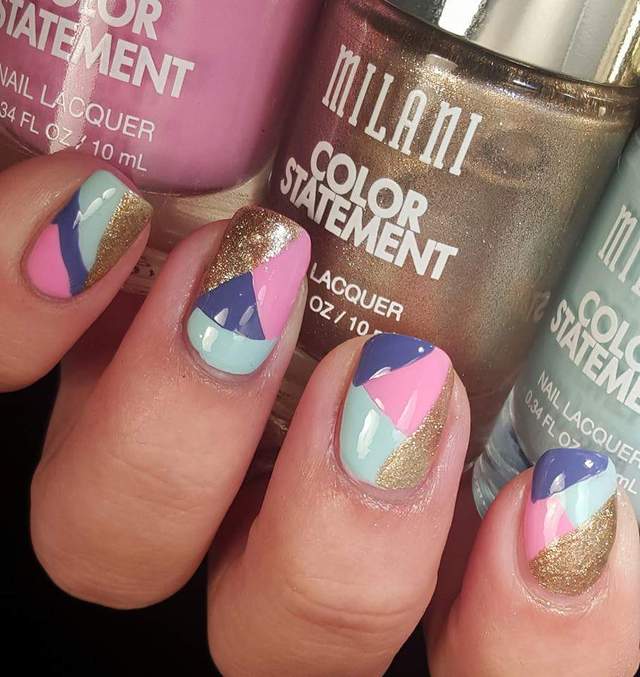 Nail Art: WheresThePolish
Stiletto – think Rihanna's claw like nails that make a bold, sexy statement in any hue. These nails are extra long and pointy. Be prepared for upkeep with these acrylic nails as the long thin tip makes them weaker than the other more durable shapes. This popstar-friendly shape is especially ideal for nail enhancements and daring nail art for when you really want to make a statement.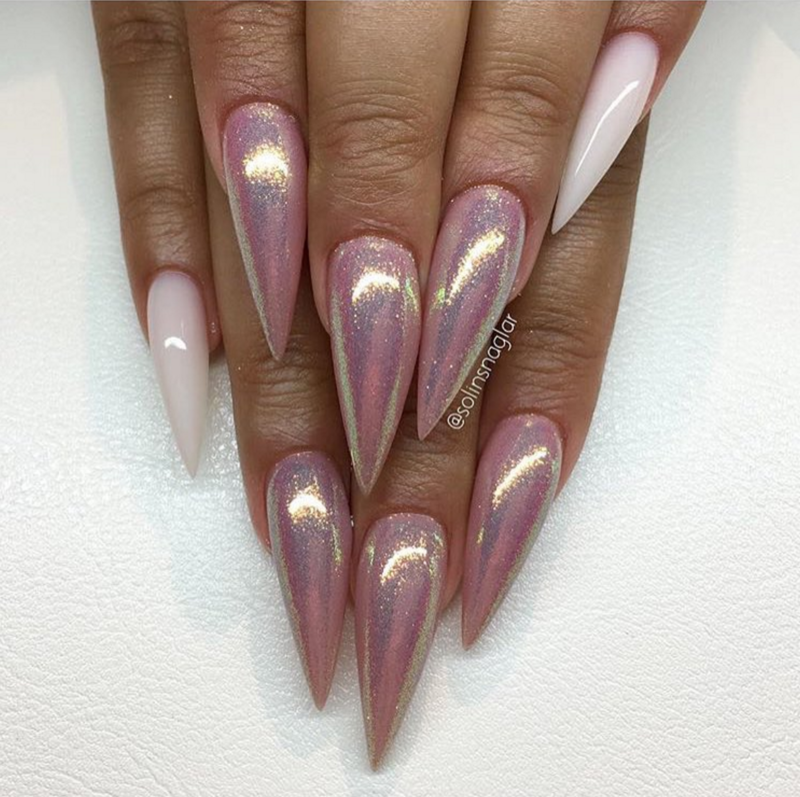 Nail Art Via Nailstyle Instagram
Mountain Peak – similar to the almond shape, but with a sharper more drastic "V" tip like the name suggests. You can also think of this style as a shorter version of the stiletto.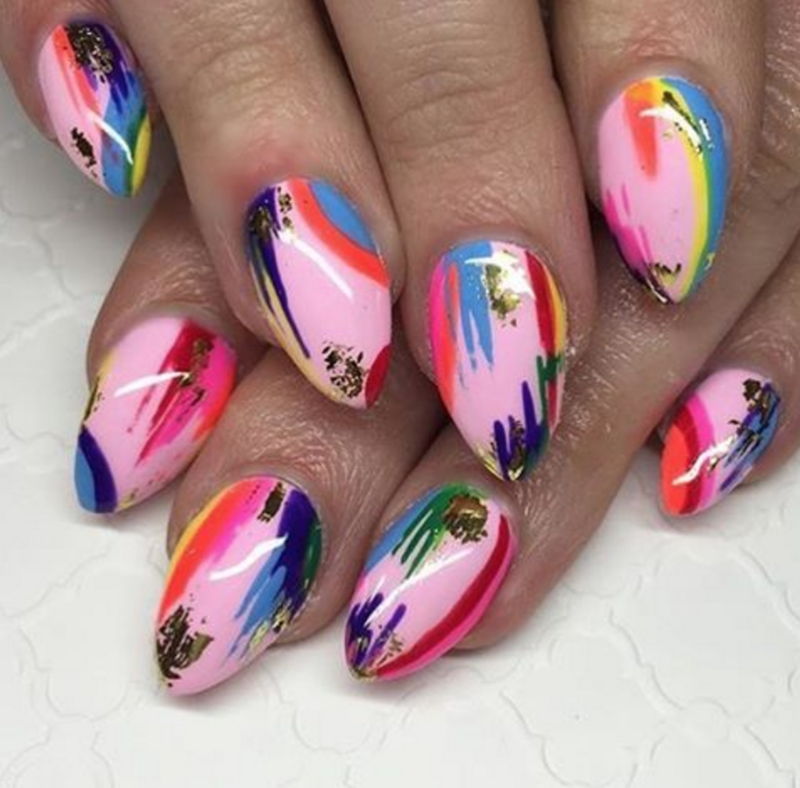 Nail Art Via Nailstyle Instagram
Oval – this shape has narrowing sides with an oval tip similar to almond shape but with less of a "V" shape and slightly more round at the tip. It's ideal for longer nails.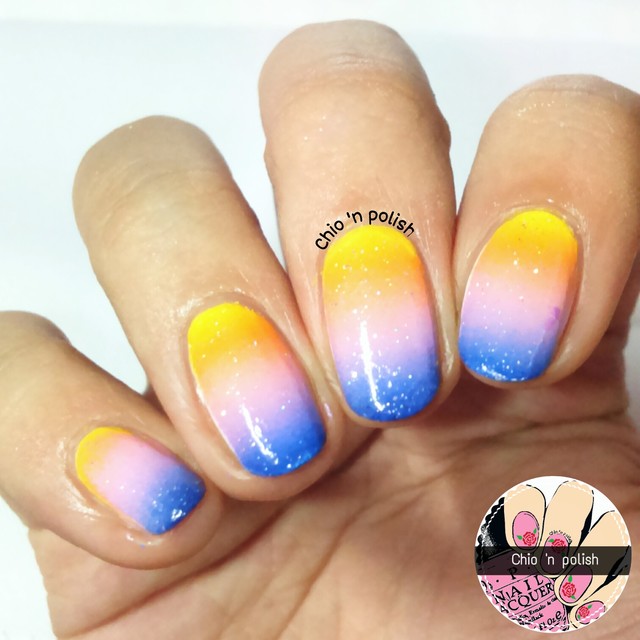 Nail Art: Chio 'n Polish
Square – nails cut and filed in this shape feature a flat top with sharper corners and no soft edges as in the squoval shape.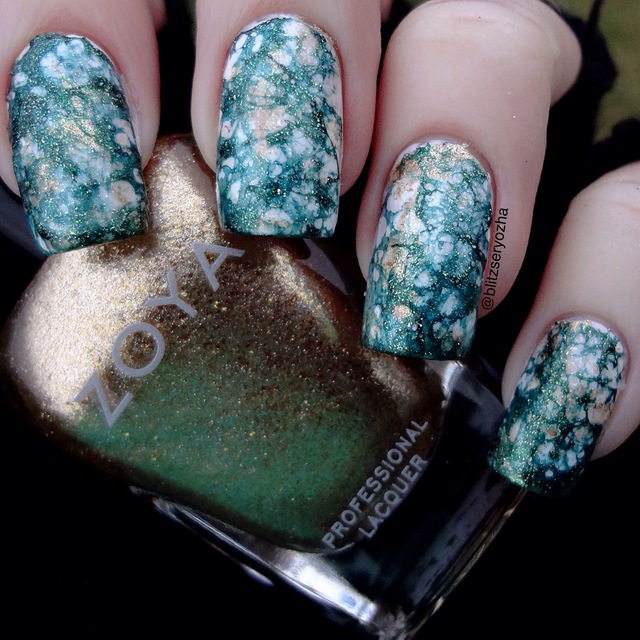 Nail Art: Blitz Seryohza
Ballerina/Coffin– this shape is for longer nails. The sides narrow and are squared off at the ends similar to the toe of a ballet slipper, hence the name.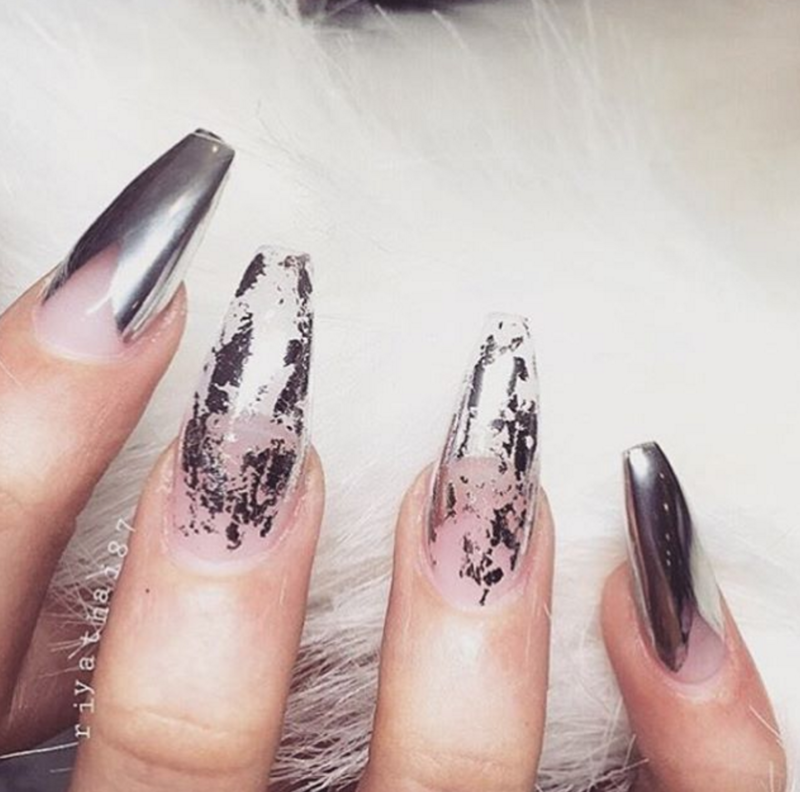 Nail Art Via Nailstyle Instagram
While these are our favorites, the list of nail shapes goes on and on (Flare, Edge, Lipstick, Bubble!) and we imagine experimentation with shapes will continue to evolve and grow. Keep sharing your favorite shapes with us! To see all of the latest trends, tips and tutorials be sure to stalk Nailstyle!