Do you know what your nail shape says about your style? Whether you're looking for a new shape, or feel like you already know yours, check out our guide to nail shapes and what they say about your style!
Round – You tend to go for more classic colors, neutrals, or milky pastels. You enjoy reading a book under a tree more than long nights out, and your style is a little more low-key than most. You rock the no-makeup-makeup look perfectly. For a fun twist, try a friendship bracelet nail design. This can kick up your neutral style a notch without going over the top.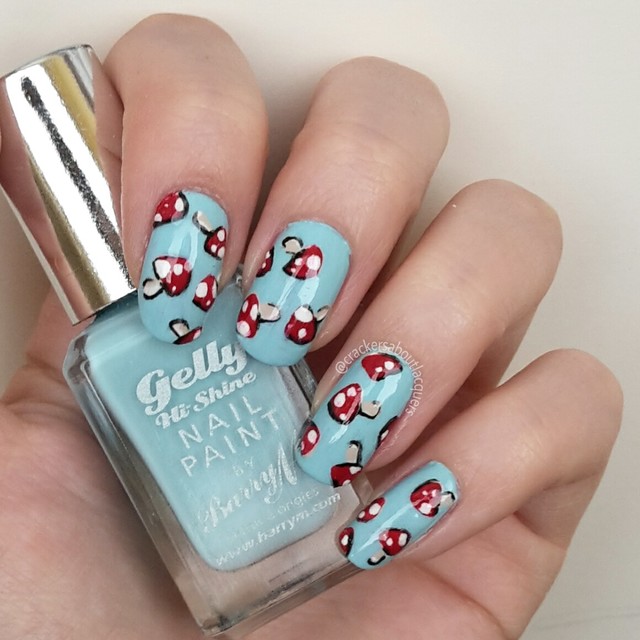 Nail Art: CrackersAboutLacquers
Square – Your favorite nail color is most likely a classic red and you dislike it when they try and make your nails squoval. This shape is best on shorter nails; on longer thinner nail beds it will accentuate the finger. For a switch in your style, go for a floating French with a line in the middle of your nail bed, this will create an eye-catching style.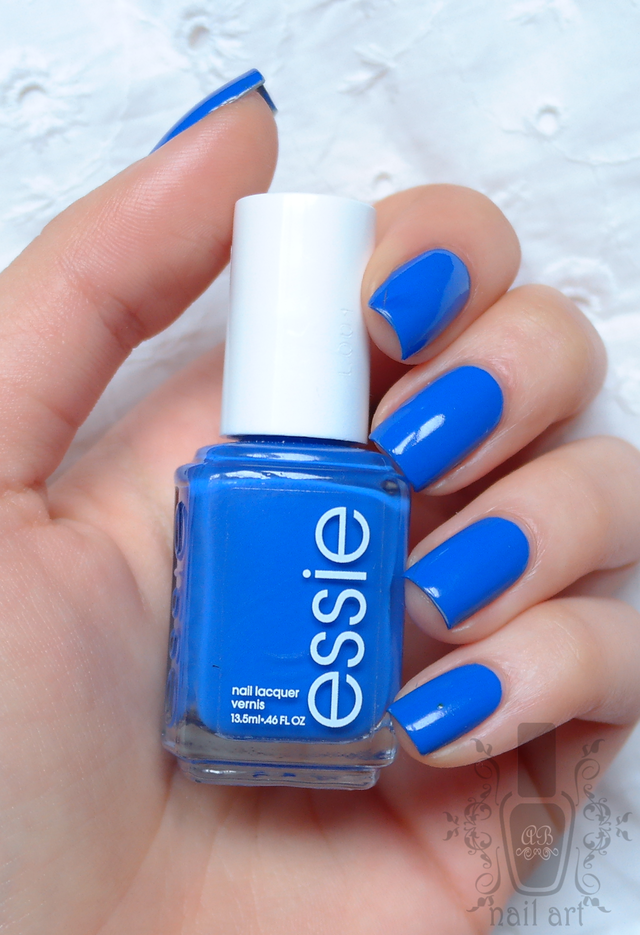 Nail Art: Anto Butera
Squoval – You love your squoval and you'll never let it go. You like to switch up your swatches and try out the latest shades of the season. You prefer one to two accent nails and you aren't afraid of glitter. This shape is a universal shape, great for any finger and is always ready to play with color.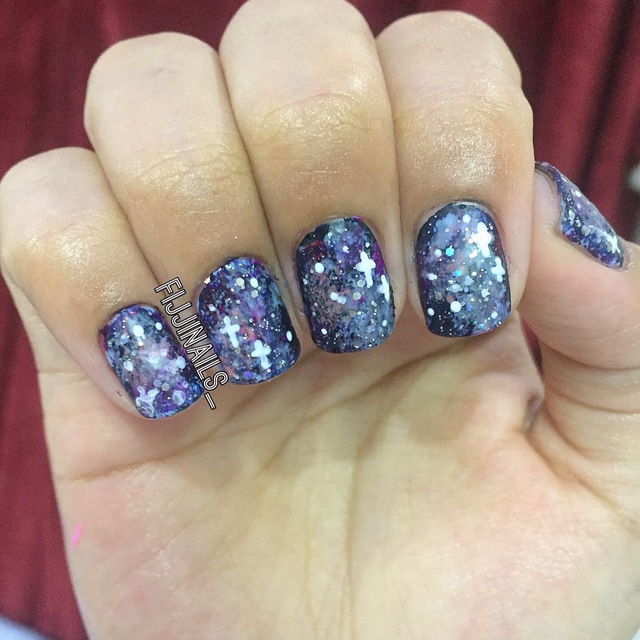 Nail Art: FIJJINAILS_
Oval – Your hands are dainty and you love the way the oval shape lengthens your fingers. You don't mind a classic French or a nude polish, and you sometimes rock a clear. For a bit of fun, try and ombre or test out a single dot at the base of your nail for a little fun without sacrificing your style.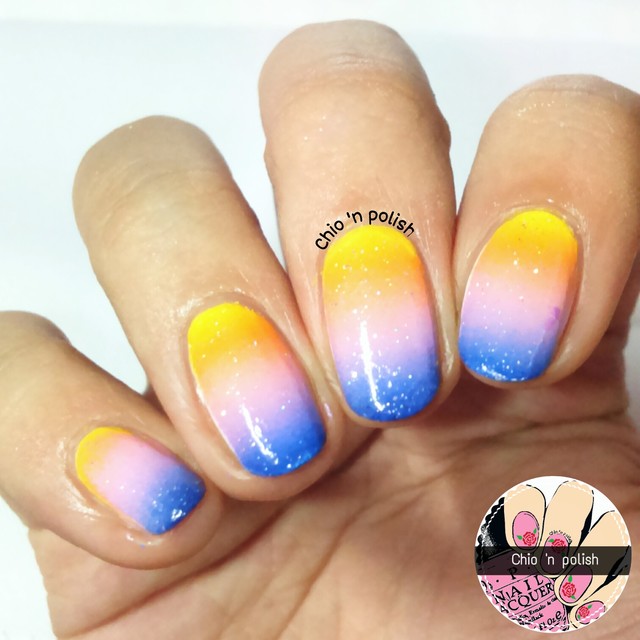 Nail Art: Chio 'n Polish
Almond – This style is a little more daring than the oval. It will still slim your finger and elongate your hand but is more edgy. You get your nails done regularly and can't stand it when a nail breaks or chips. You love your nail art and would rock all 10 with full art, this no such thing as an accent nail in your vocabulary.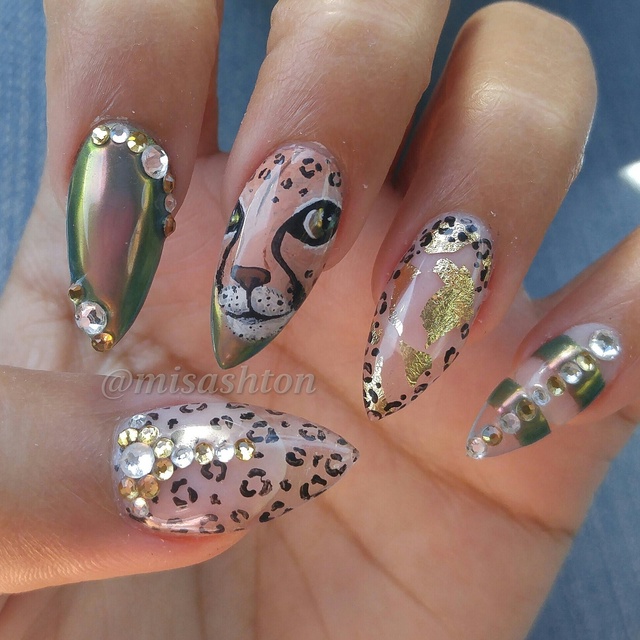 Nail Art: Misashton
Ballerina – You probably weren't a ballerina as a kid, but your nails don't know that. You love your nails on point and because your nails are strong they can handle this shape. You were the first to rock matte polish in every shade of the rainbow. You don't necessarily gravitate toward nail art because the shape and colors your rock do all the talking.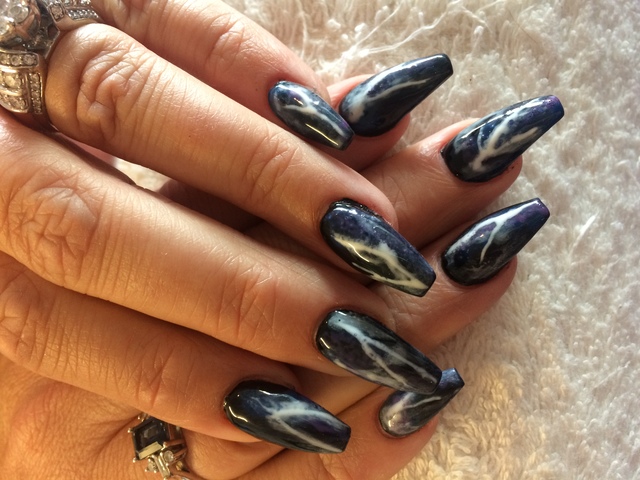 Nail Art: Nailsby Taylor
Stiletto – You like to point at objects and tap your nails on the table or windows, just for fun. You rock chrome nails like they were made for you and love the occasional crystal accent. You don't let anyone stand in the way of your nail appointments and can often be found strutting down the street in a pair of heels.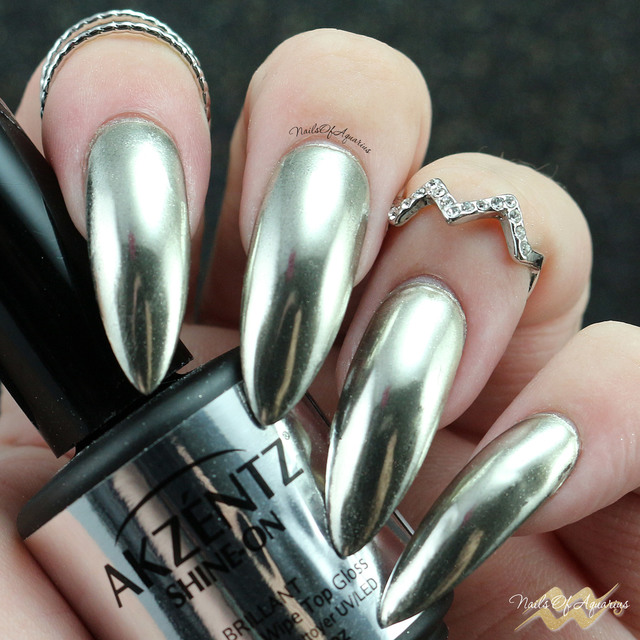 Nail Art: Nails Of Aquarius
---
Want more nail tips, tricks, and tutorials? Be sure to check out the articles on Nailstyle and stay tuned for the latest nail art uploads!