Is there anything better than a great fitting pair of jeans? Worn, washed, ripped, deep hued, burned out, or true blue; Denim has remained iconic throughout the decades and often gets better the more vintages it has seen. This year we saw denim suits by Chanel, and designers like Alexander Wang and Balenciaga featuring this fabric.
As the runway styles begin to trickle into the streets, we delve into denim skirts, dresses, overcoats, and everyday jackets. We relive the rendition as a reminder to the glory days of season's past, alive with these fabrics and hues at every turn.
This tutorial is an ode to your favorite jeans that have been there for you every step of the way. Whether you've outgrown them, they have too many holes to wear in public, or their shape has simply gone out of style; you can don these White Blue Jean nails any time of year.
---
THE STEPS:
1. Start with clean, manicured nails.
2. Apply two thin layers
of VINYLUX® Cityscape and allow to dry completely.
3. Apply a thin layer of VINYLUX® Denim Patch.
4. Brush over random patches of the nail using a CND® ProSeries Gel Flat Oval Brush lightly moistened with acetone to achieve an "acid wash" appearance.
5. Mix CND® Additives Dungarees with a small amount of VINYLUX® Weekly Top Coat in a mixing tray and lightly brush over the nail using a Gel Flat Oval Brush.
6. Apply a thin layer of VINYLUX® Weekly Top Coat.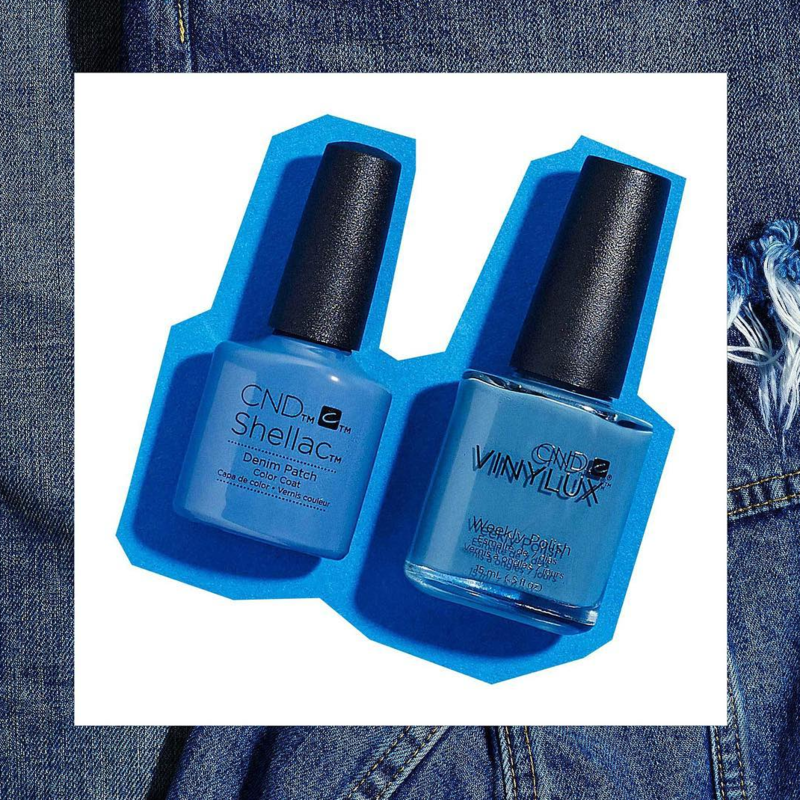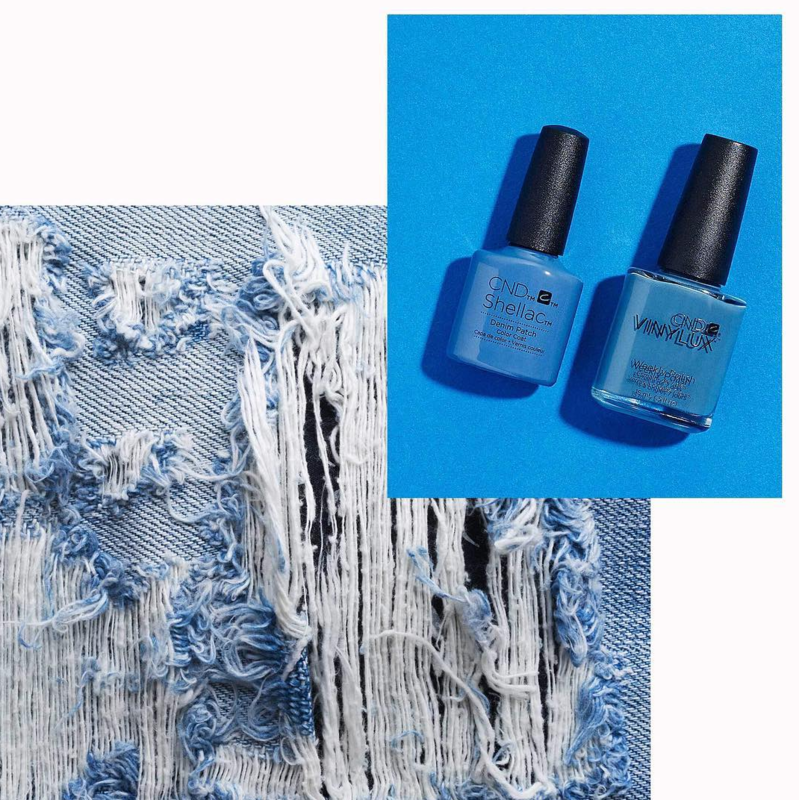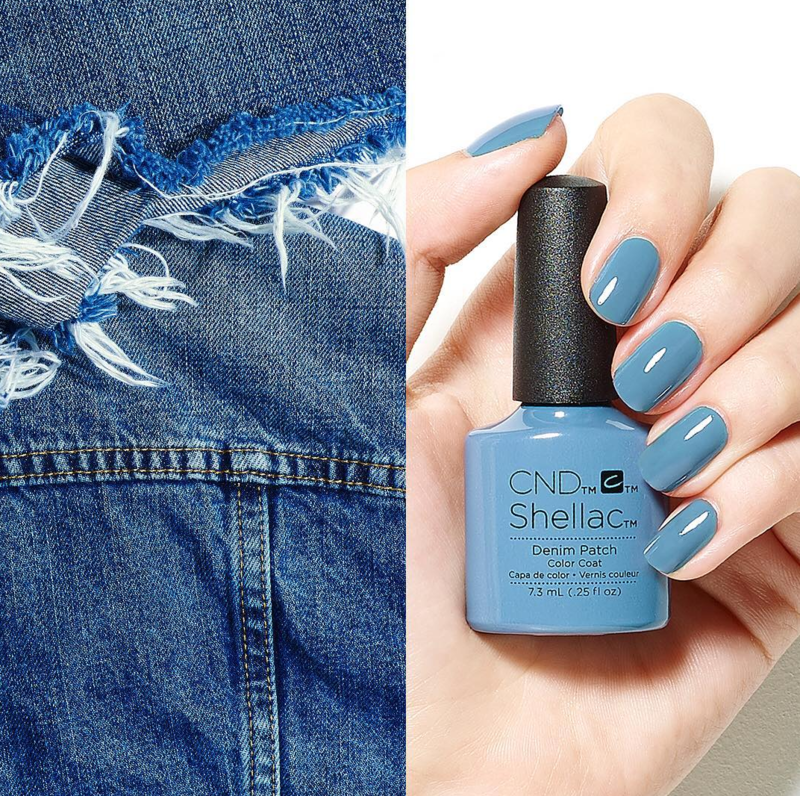 Although the latest denim manufactures have a waiting list a mile long, you don't need to wait for months to get your dose of denim! These nails are the perfect accessory to any outfit for the season ahead, and unlike your true blues, they don't need to be tossed in the freezer to bring them back to life.
---
Be sure to stalk CND on Nailstyle and check out all of our latest tutorials and uploads!