Cozy Up To Fall With These #SweaterWeather #KnitNails!
This winter, we love the look of powdery pastels and deep jewel tones as they take on patterns of knit sweaters on our nails. We've seen nails take shape, add texture, and try on new lengths but this trend has to be the coziest of all.
To get the look you use a gel base coat with the color of your choosing and a detail brush to add the texture, and either a matte or shiny topcoat based on your preference.
This look is great for an everyday look or to get you in the holiday spirit for a special event. Pair your Mani with a Pumpkin Spice latte or a little Eggnog and you're ready to go!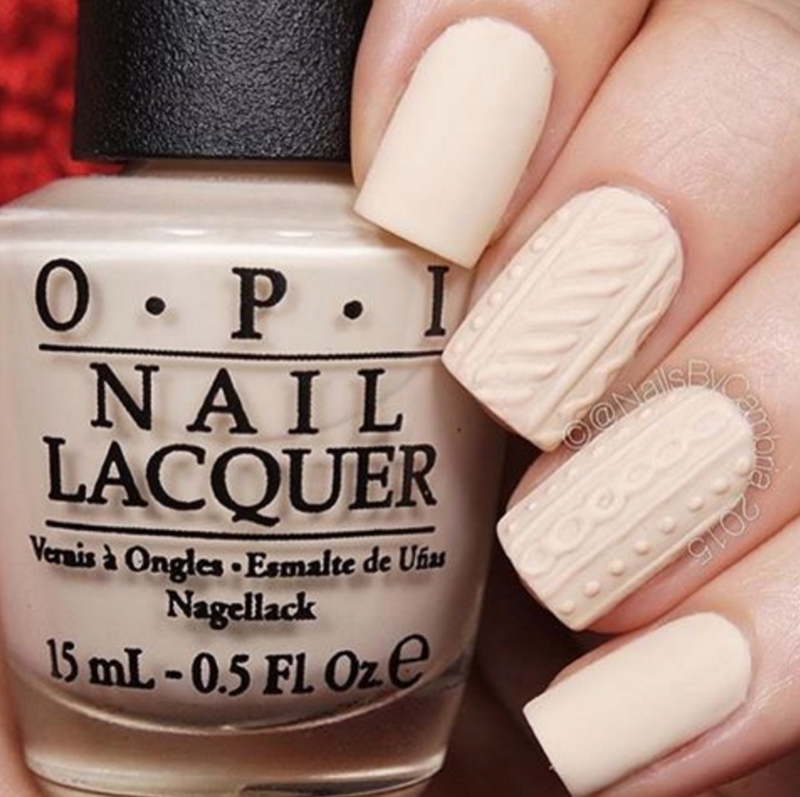 Image Via: @NailsByCambria
What style are you going to wear this winter? Sound off in the comments below and be sure to check out all our articles for fun nail art inspiration and tutorials!