This season put a bow on it! This festive nail design created by artist Harli Hall is the perfect petite present to don on your nails this time of year. In a classic red and gold combination, this design complements any holiday style and will go perfectly with a bold lip or a cozy knit sweater. Follow the steps below to get one of our favorite holiday nail styles!
---
Products needed: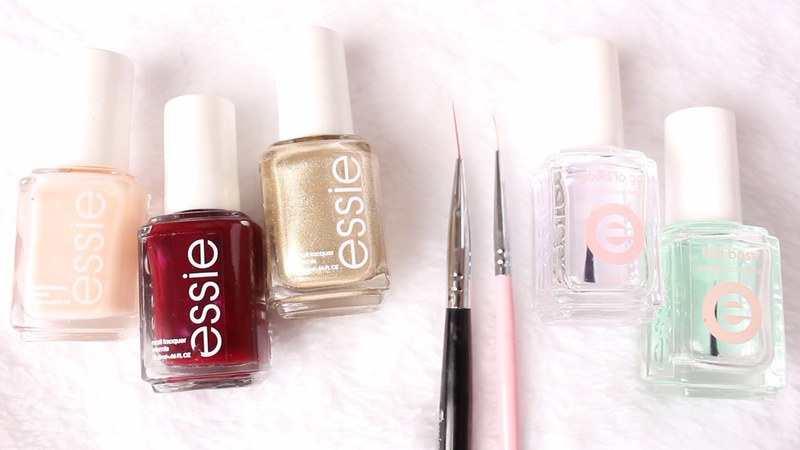 1. After base coat, apply two layers of Mademoiselle from Essie.
2. Once dried use Berry Naughty to coat the free edge third of the nail.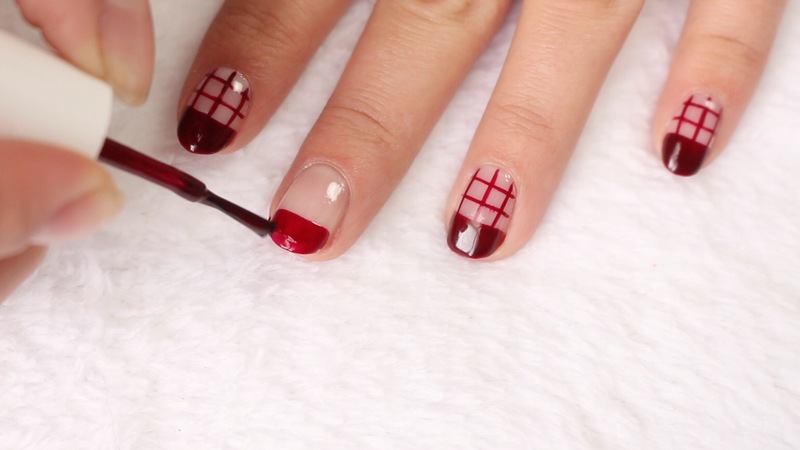 3. Next dip the striping brush into Berry Naughty and add two evenly spaced stripes on the lower sections of the nail.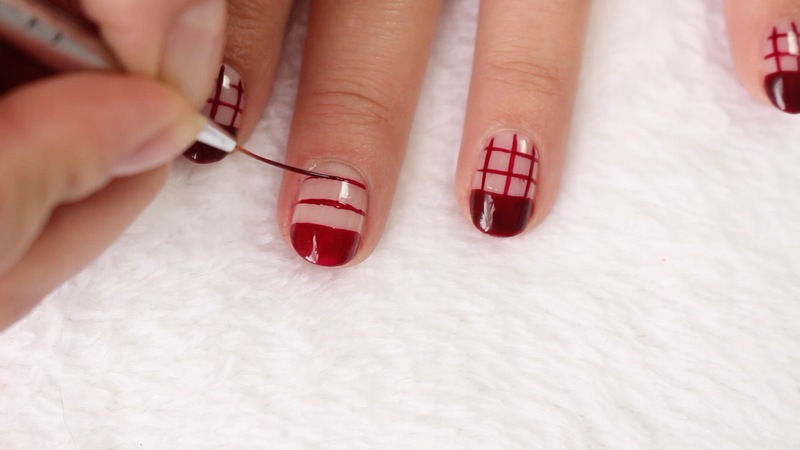 4. Add three evenly spaced vertical stripes from cuticle to free edge.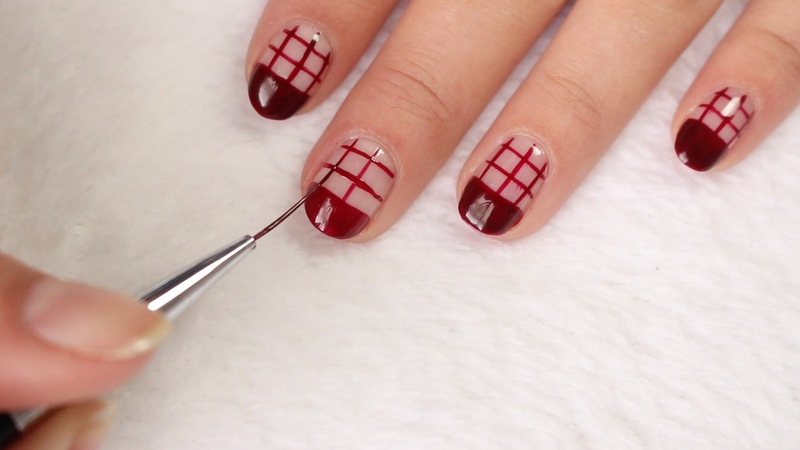 5. Apply a second layer of Berry Naughty over the free edge third of the nail for better opacity.
(You can top coat your design here to keep things simple.)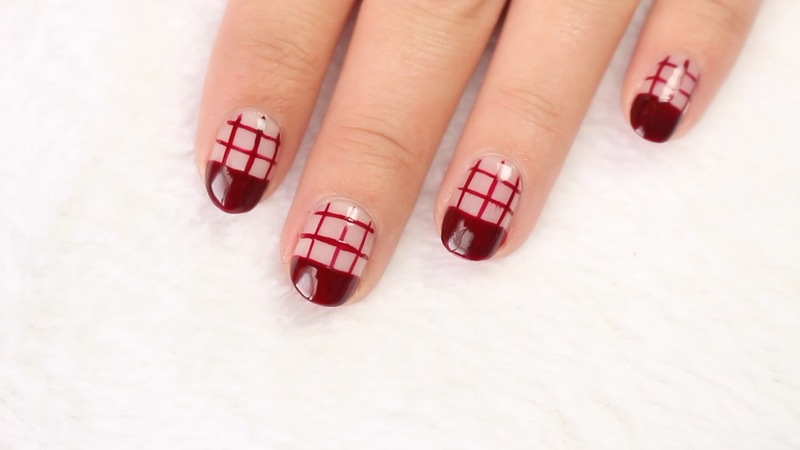 6. For an extra festive look, paint a wide 'X' in Getting Groovy centered in the Berry Naughty section of the design.
7. Connect the tips of the 'Xs' together with Getting Groovy and fill in the empty space to create a bow.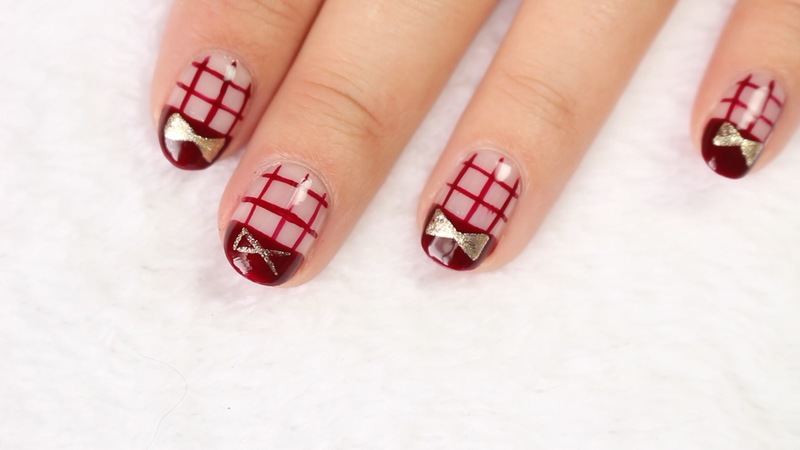 8. Once the design has dried apply a thin layer of Good to Go topcoat.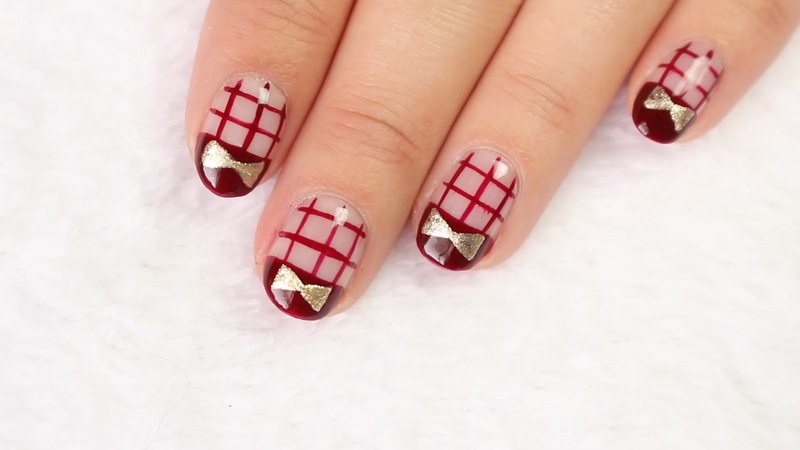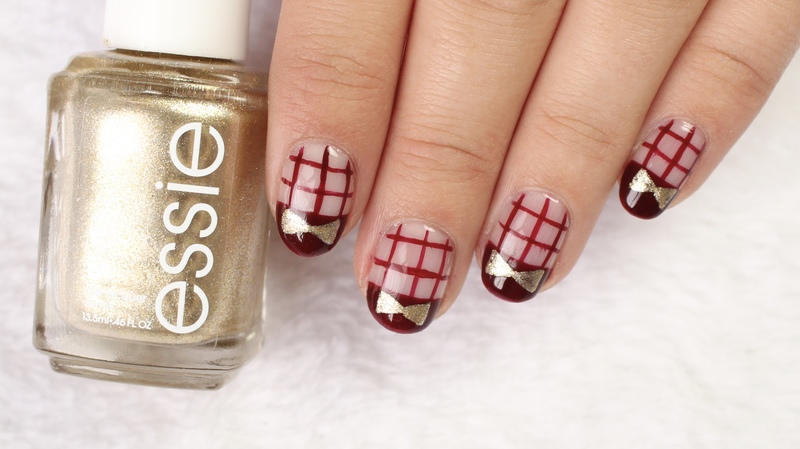 Want even more holiday nail styles? Take a peek at our tips and tutorials to keep your nails merry and festive this season! & be sure to check our Harli Hall on Instagram for her latest uploads!