The New French Mani
The classic French Manicure will never go out of style, it originated in France in the 18th century and became popular in Paris in the 20s and 30s. They have had quite the revival lately, but not in their classic style. They have taken on quite the flair in fashion and created The New French! Take a peek at some of our favorite variations!
Broken French – This is along the lines of a simple French, but with a break in the middle. To add even more accentuation, pick a bold color with a nude nail!
Slanted French – We love this look because it still elongates the finger while adding a demure quality. Add one line or two, whatever you choose, just have fun with it!
Double French – They always say, two is better than one. In this case, we agree! Opt for a classic French along the tip and add another shade along the cuticle to achieve the double.
Negative French – Paint everything but the tip, or go for a half moon French, you'll have a blast as this one grows out.
Half French – Go big and wide! Why not have a thick line of color to play with the negative space. Opt for a metallic tone for a subtle kick!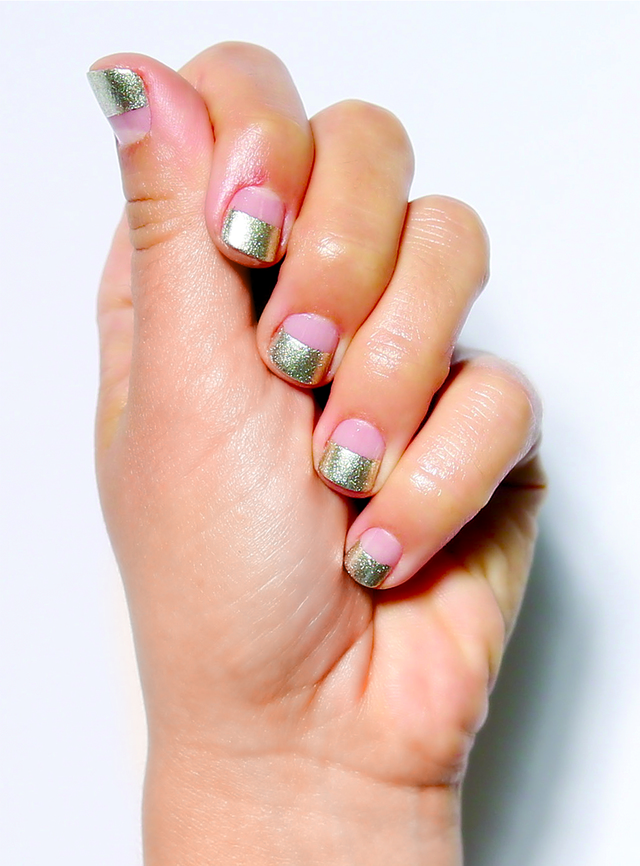 Half French – Mix up your Mani, let the lines blur a bit. Or in this case, let them float around your finger. Life is too short not to play around a temporary nail art.
Double Tip French - If you love the lines, why not try two different colors to achieve a bold and bright look. Start with a lighter shade like a bubbly pink and add a punch of color with a red or orange. The slight contrast will make it pop!
Scalloped French – I don't know about you, but this one reminds us of the ever so popular Chloe flats, in the best way possible! This take on the French is fashion forward and feminine, and we love every inch of it!
Which one is your favorite? Be sure to leave it in the comments below, or upload your favorite to Nailstyle!