We've all been there: You're right in the middle of your manicure, fully relaxed after soaking your nails, when the tech leans in and asks you, "What shape do you want?" From sleek coffin, to lengthy stiletto and everything in between, not all nail shapes are created equal and it can be difficult to determine which shape will work best for you, your nail bed and your day-to-day routine. Click through to find out which shape will best suit your tip style.
Round:
Best for: short nail lengths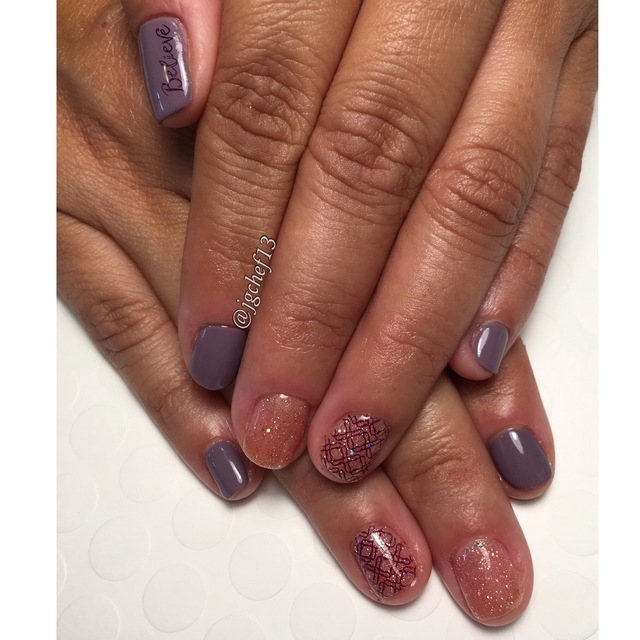 CREDIT: Nailstyle/@jgchef13
If you're looking to grow out or strengthen your nails with minimal effort, a round nail shape will work wonders. The rounded edge prevents breaking and can help elongate stubby fingers. Perfect for busy moms or women who work with their hands often, a round nail shape is the ideal foundation for both bright and pastel shades.
Oval
Best for: wide nail beds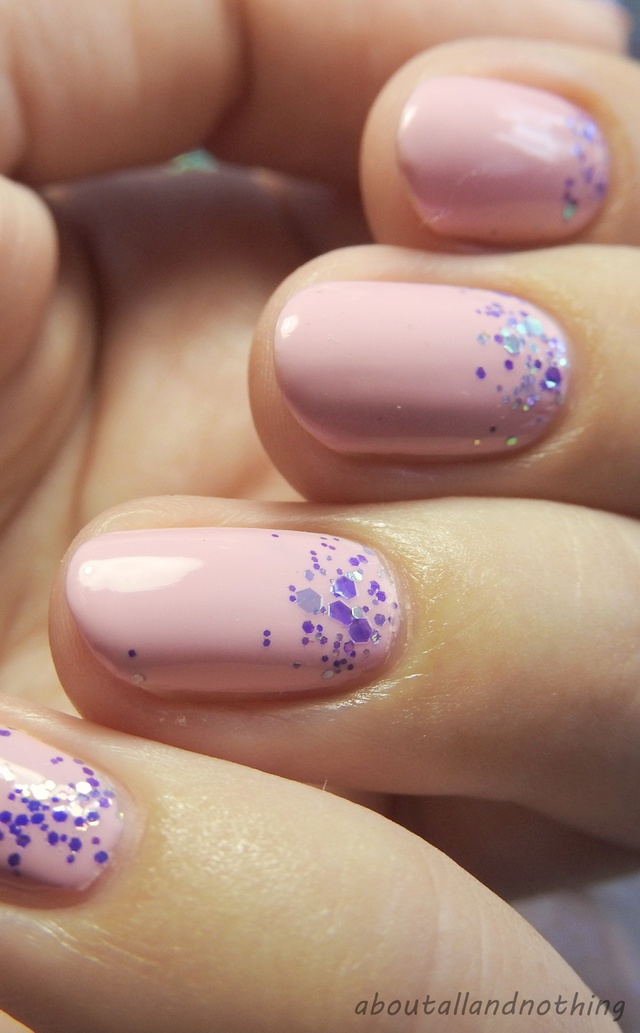 CREDIT: Nailstyle/@aboutallandnothing
Think of the oval as the LBD of nail shapes. Much like your favorite black dress, this nail shape is versatile, flattering and timelessly feminine. Ideal for those looking to elongate or slim out their fingers, an oval nail can be adapted to your nail bed (i.e. a shorter oval shape will flatter a short nail bed).
Squoval
Best for: all nail types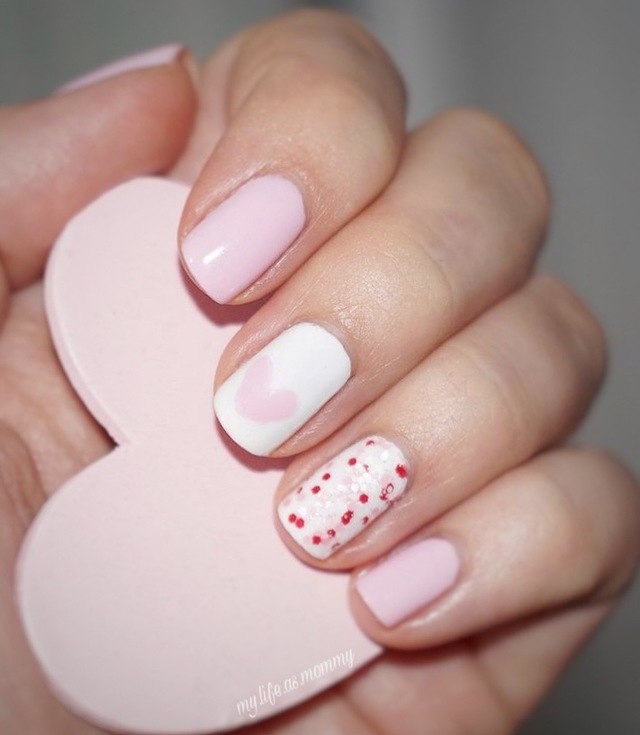 CREDIT: Nailstyle/@my.life.as.mommy
Both practical and flattering, a squoval nail shape features a rounded tip with straight edges. Because of its square shape, it's best to keep nails at a natural length for easy maintenance.
Square
Best for: long and narrow nail beds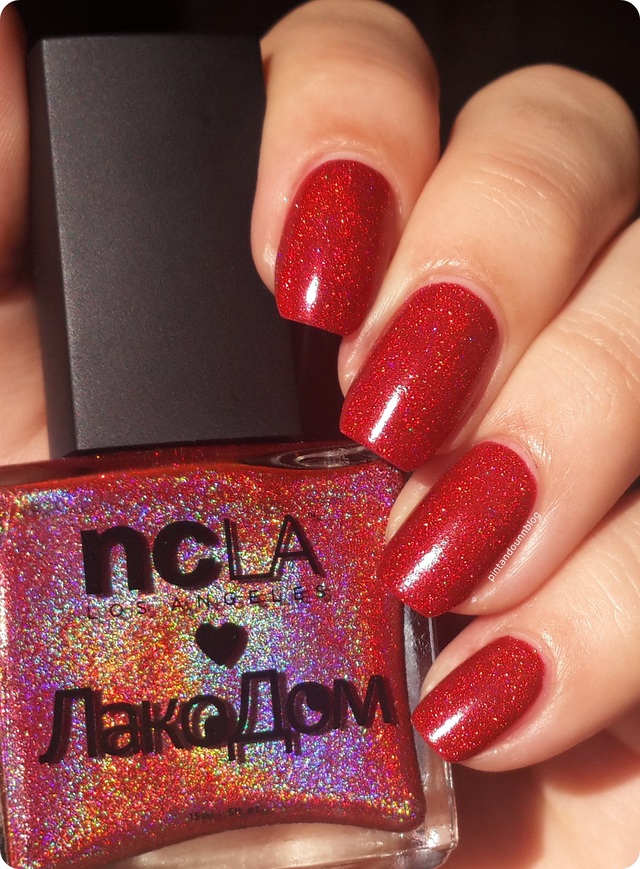 CREDIT: Nailstyle/@camila gallardo
If you have slim fingers and are craving a shorter, low-maintenance mani, then a square nail shape should be your go-to style. Because of its straight sides and blunt edges, this shape works to add width to more delicate-looking nails. However, this style is not for those looking for longer lengths—the corners of the squared-off tip are more prone to breakage as the nail grows out.
Almond
Best for: longer lengths and slim fingers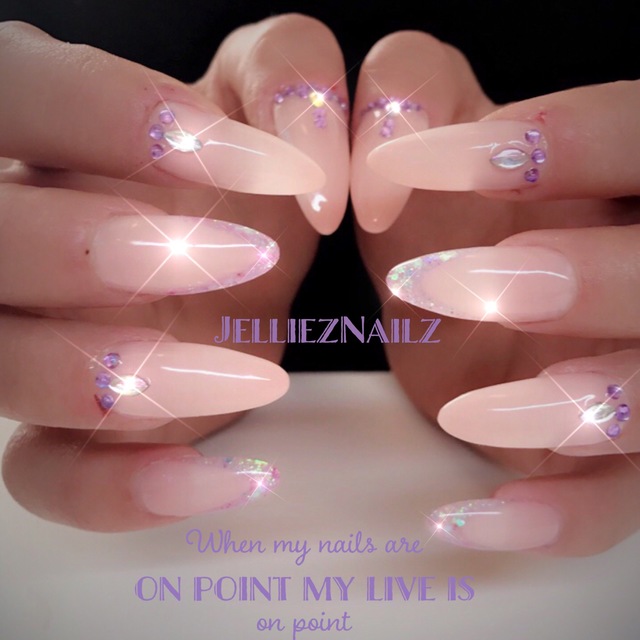 CREDIT: Nailstyle/@jellieznailz
Those will more delicate hands and fingers can benefit from an almond nail shape. Featuring rounded sides and a tapered free edge, the style is both chic and slenderizing, especially if you like a little length. Unfortunately, this style doesn't work with shorter nail lengths, resulting in not-so-flattering "kitten nails."
Stiletto
Best fo: risk-taking acrylic fans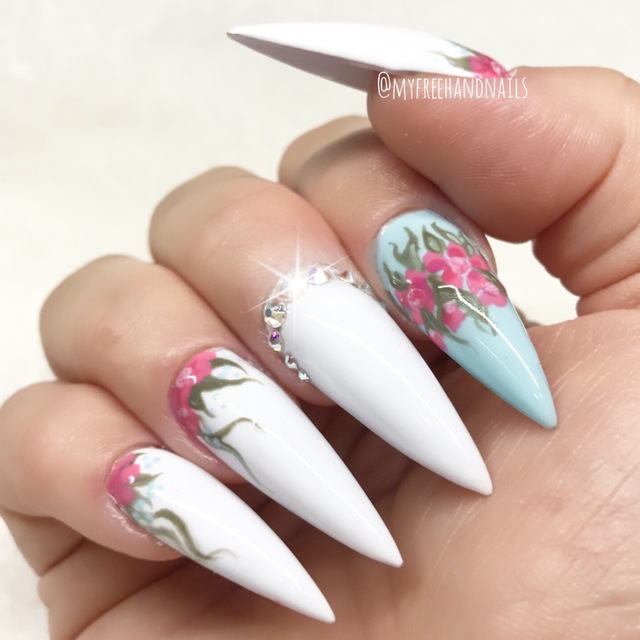 CREDIT: Nailstyle/@cassandra clark @myfreehandnails
Made famous by Rihanna and Nicki Minaj in 2013, stiletto nails are not for the faint of heart. Characterized by super-long length and a pointed tip, this nail shape requires constant maintenance and caution—meaning those days of incessantly texting with the tip of your nail are over. Also, another thing to keep in mind: This style cannot be created on a natural nail as it isn't strong enough to hold the structure. Acrylic or hard gel enhancements are a must.
Coffin
Best for: those looking for a more practical take on stiletto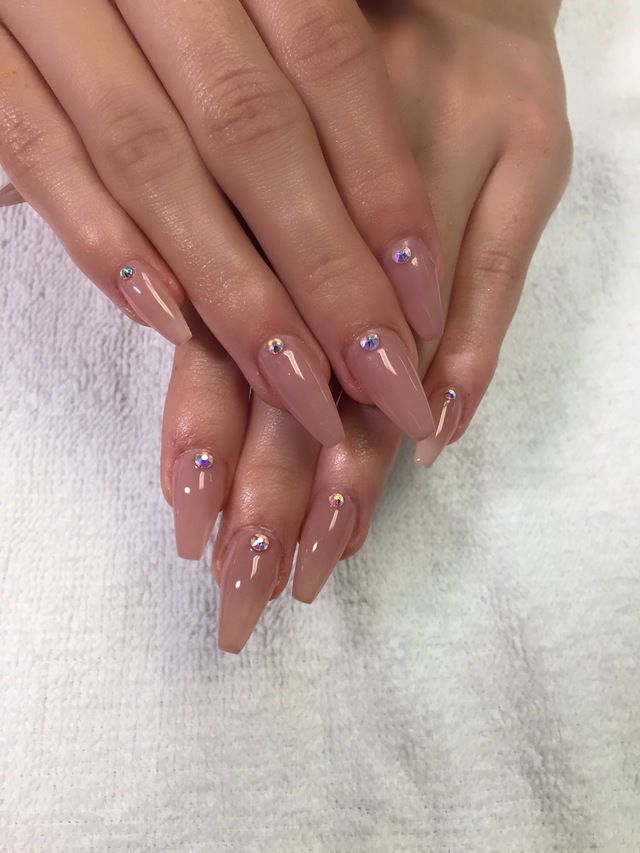 CREDIT: Nailstyle/@princess paige1
Want to experiment with tip couture, but also want a nail shape that won't interfere with your daily tasks? A coffin or "ballerina" shape allows you to have the long length and straight sides of a stiletto with a flattering and more wearable squared-off tip. Similarly to stiletto, this shape also works best on enhancements and does require regular filing in order to maintain the sharp silhouette.
For more useful nail tips and fall nail art inspiration, be sure to check out these articles!
Cover Image Credit: @nails_and_soul on @shaddah_elyse