Step aside ultra-glossy, plumping and quick-drying top coats, there's a new trio of toppers in town bound to take your Shellac manis to a new level. The CND Alluring Trilogy top coat collection features three finishes for your every mood. Read on to find out why this collection is a must-have for your arsenal.
While there are thousands of toppers for traditional polish, there aren't too many gel top coats available. CND is embarking on new territory in the gel polish market with the CND Alluring Trilogy collection. Designed specifically for the CND Shellac line, this tantalizing top coat trio features three striking finishes: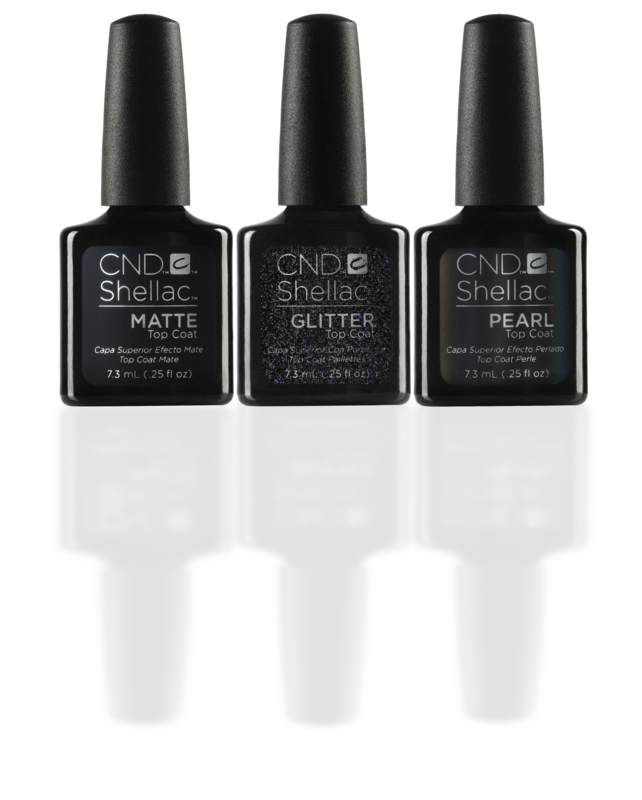 For a smooth, shine-free, velvety-finish
For multifaceted hints of red, green and blue shimmer
For a luminous, iridescent finish
The best part? These special-effect top coats are easy to use. Simply apply a single coat over any Shellac color and cure under UV or LED light for striking color that offers up to 14 days of wear.
The CND Alluring Trilogy top coat collection is available now! Please contact your local distributor to check availability!
Want to see even more tutorials? Check out these videos!