Any way you paint it (or should we say...polish it), Cute Nail Studio in Austin, Texas is CUTE! From the decor to the staff and the beautiful designs that grace the hands of clients walking in and out - this place has adorable written all over it. With bold colors and even bolder designs, this hot spot is a must-go if you live or are visiting Austin, TX. We chatted with their staff to get to know more about their studio, their artists and what we should be expecting to see this year in the world of nail art!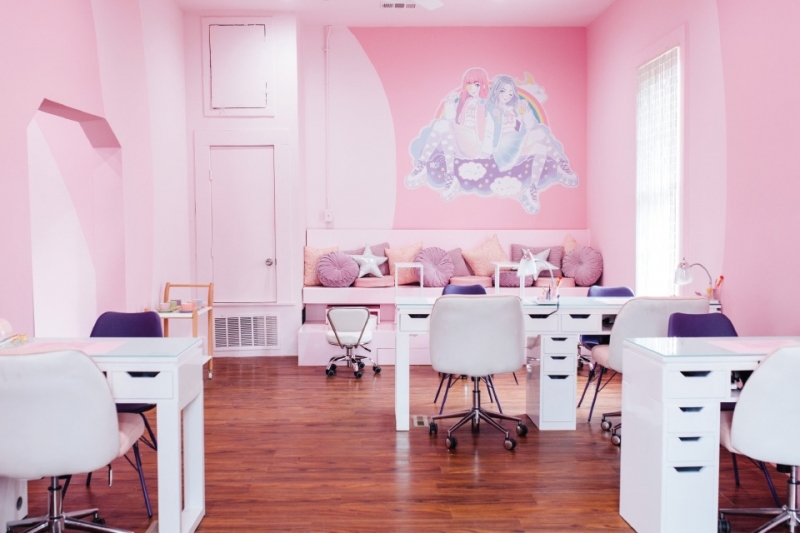 How did your salon get its start?
It's been a long process! We met when I did Maria's nails at Barton Springs, so nail art has been a big part of our relationship. We own a few businesses together and have always wanted a brink & mortar project. When we saw the building available for rent in November of 2016, we got totally obsessed and we started putting together our team and ideas. We hired an interior design firm, Unhinged, and they did an amazing job of helping us make our vision come to life. It was a ton of work, and when we opened in March of this year we didn't expect to get as much attention as we have! We've been really lucky, and we're really grateful to everyone that's helped us put it together.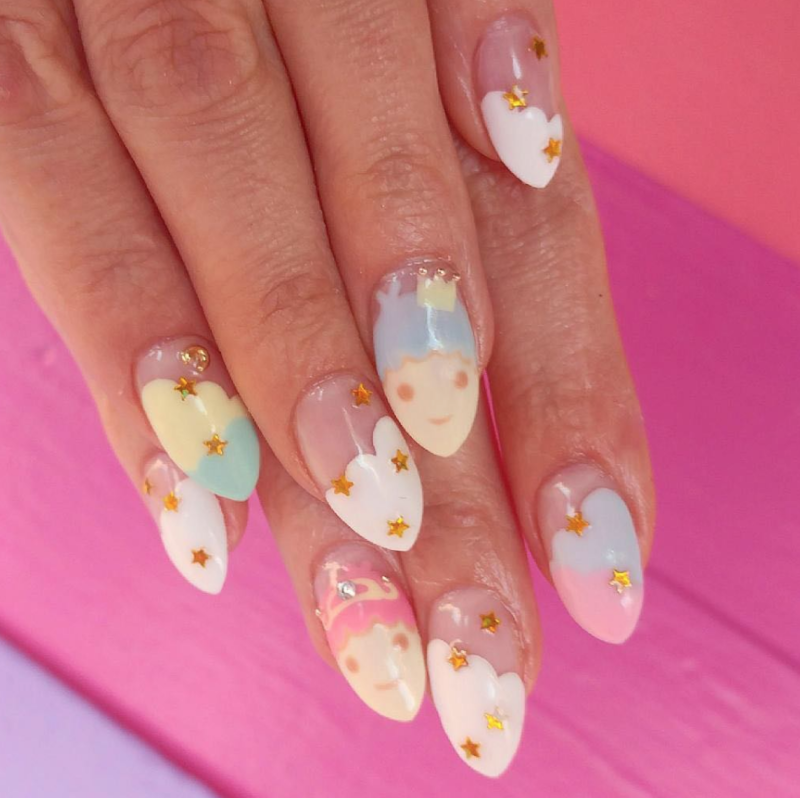 Image: Instagram/@CuteNailStudio
How big is your team?
Right now we've got two owners, three receptionists, and eight nail artists (we're interviewing a new esthetician and two new artists today!), but we're hoping to have a team of 15-20 artists by the end of next month.
Where does the inspiration for your designs come from?
We have a huge appreciation for decora fashion. Pile a ton of cute shit on top of other cute shit and keep going until your eyes bleed. But I mean we're down with simple & elegant, too. Depends on what we're feeling that day.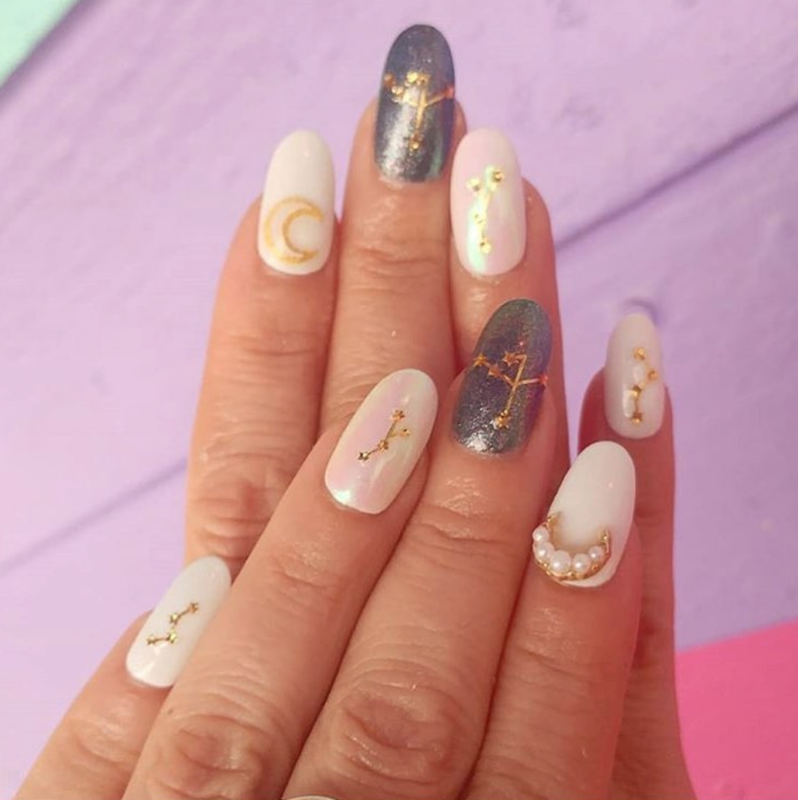 Image: Instagram/@CuteNailStudio
Does your salon have a favorite nail shape of the season?
Not really. Me, personally, I like to see nails look long AF and dangerously sharp.
What colors or nail trends do you think we'll see this season?
Press-ons. We're way into Très She Talons & I think we're the only people who carry them in the US. We also have our artists make press on sets that are available in the retail section of our shop!
How did you design your salon? What was the most important element for you?
We believe in rainbows and unicorns and artists and Satan, and we really wanted that to come through. Our building is a giant rainbow full of badass art & artists and our bathroom is a glittery disco nightmare party.
Accent nails: 1, 2, 3 or none?
Depends on how thick an accent you want to have :)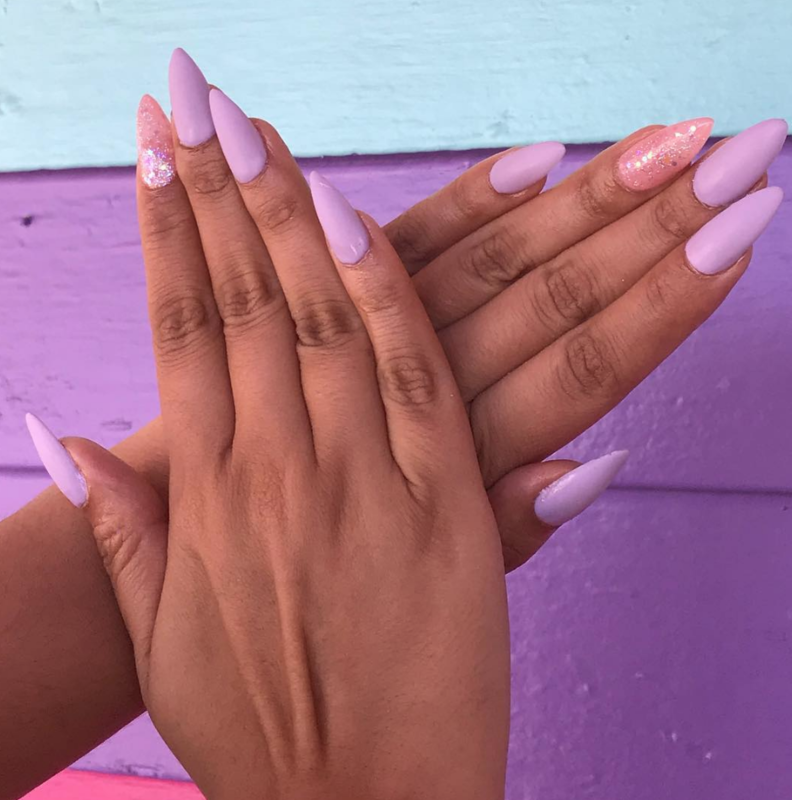 Image: Instagram/@CuteNailStudio
What is the go-to color of the season?
Nude.
If you had to pick: Shimmer or Glitter? Matte or high shine?
Glitter. Shine.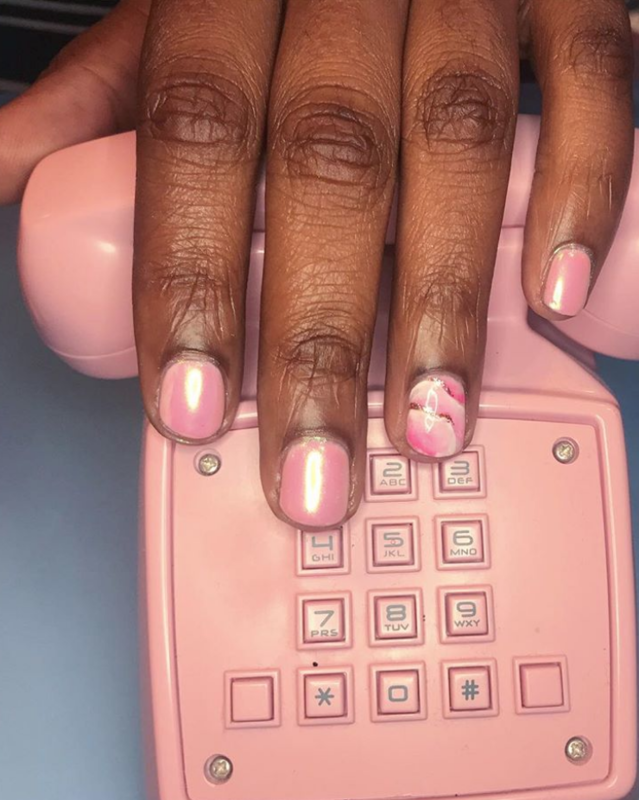 Image: Instagram/@CuteNailStudio
Favorite style of nail art to create?
Adorable razor-sharp claws.
Any exciting plans on the horizon for your salon?
We've got artists from all over the country scheduling to do residencies at our shop! It lets their fans here in Austin get a chance to get nails from their favorite artists and it lets our team get a chance to learn from the best. It's a win-win!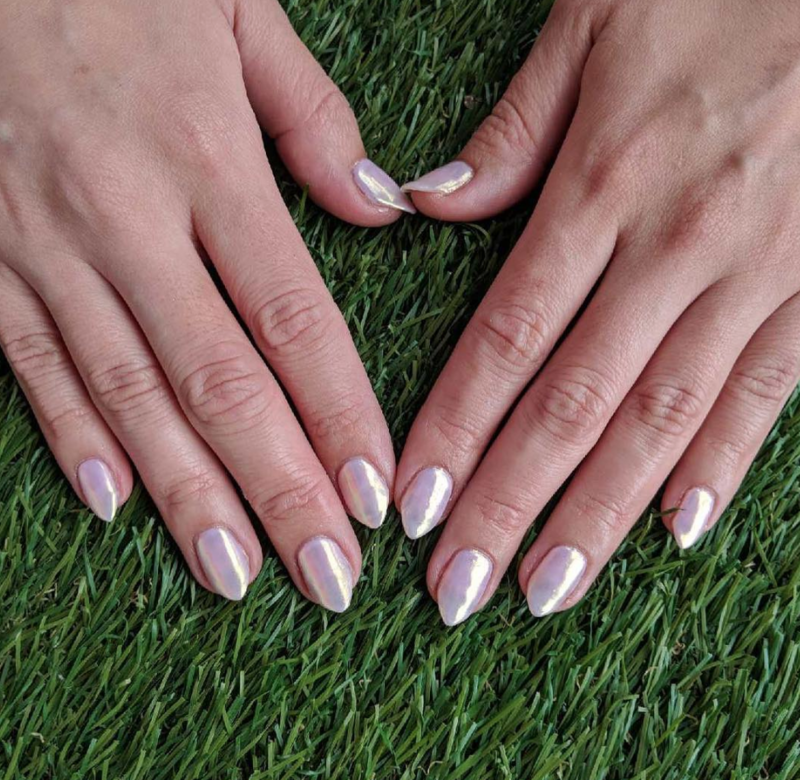 Image: Instagram/@CuteNailStudio
---
Be sure to check them out on Instagram for the most up to day nail inspiration!