Zrinka B. Vuksan captured our hearts through her showstopping designs. With great lengths, complementary designs and unique textures, she brings together the best of all designs. In this tutorial, she takes us through one of her favorite new nail shapes - the edge nail. Follow along below as she details how she creates her stunning Edge Capsule.
---
1. First, I cut the form properly for Edge nail form and adjust it for my nail.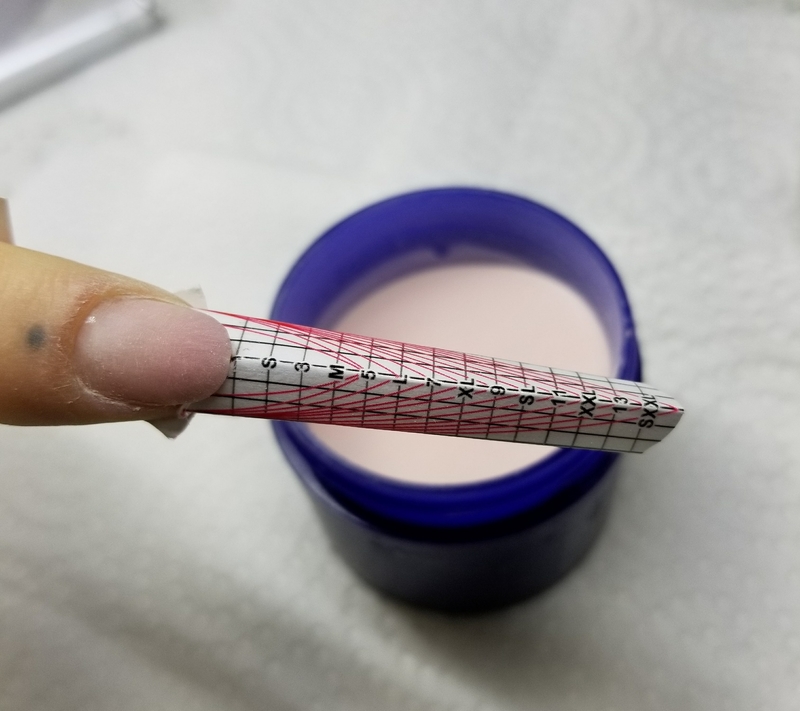 2. Using cover pink and clear sheer acrylic powders I created a "V" nail smile line and worked on proper balance (to create the apex).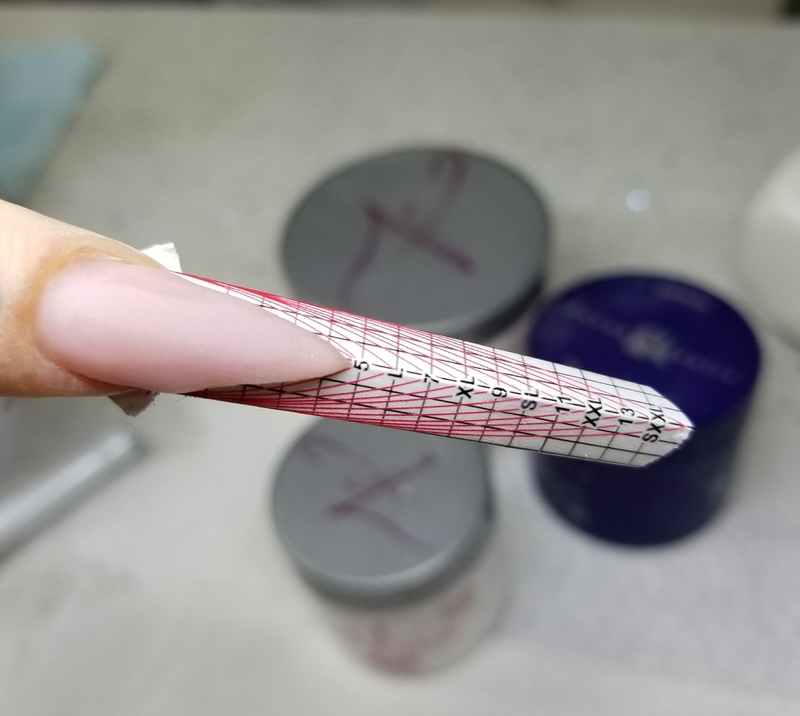 3. Shaping in between process is important so after filing Smile Wall I created strength on the bottom using sheer pink Polygel.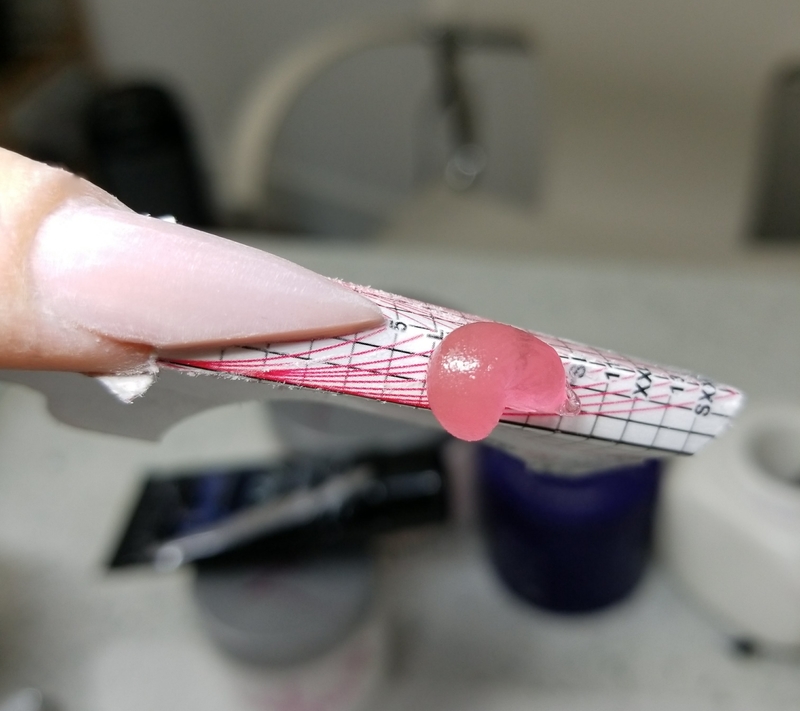 4. Using details like glitter, seashell, and pigments I created the design that I call Capsule.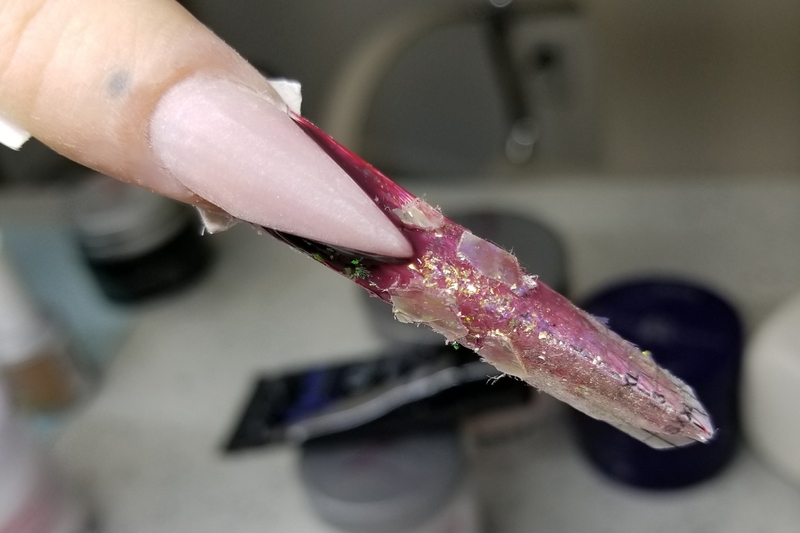 5. Then, I properly shape the sidewalls again, making them thin and secured, apex the same trough entire length with a stress point hidden in a way that nail looks thin and smooth.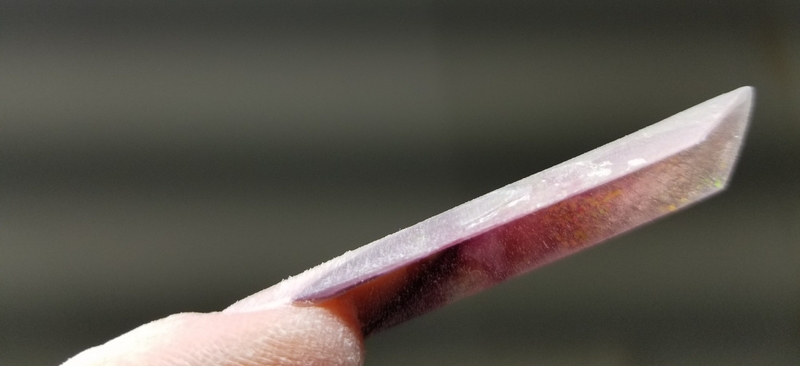 And, the final look!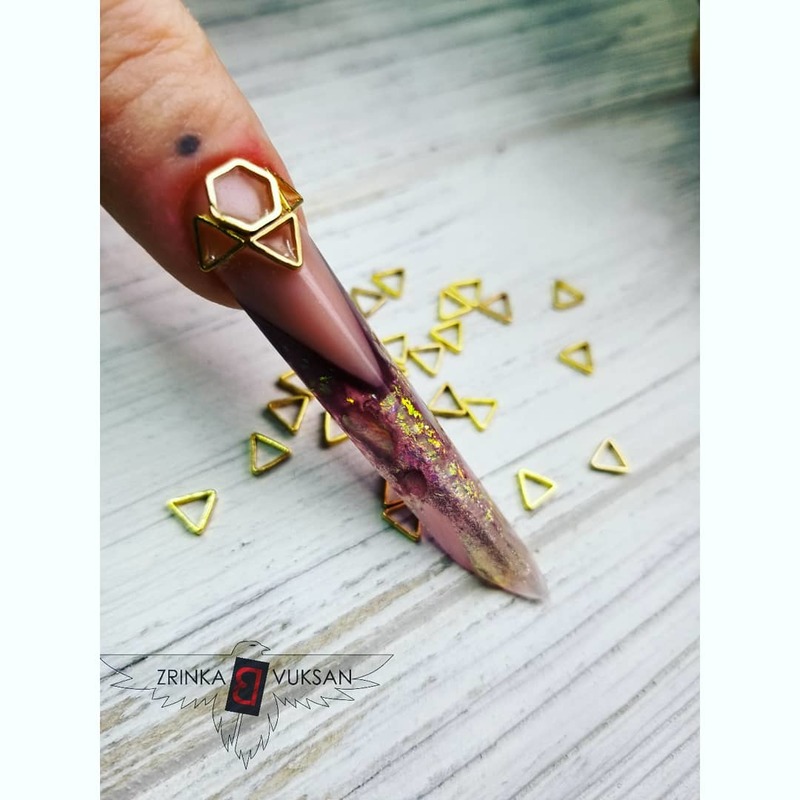 ---
Be sure to stalk Zrinka on Nailstyle and check out more tutorials here!