I have officially found the power couple of nail polishes and before you roll your eyes - this dynamic duo is one seriously worth investing in*. *it is so good you may want to buy multiples and stash them in multiple locations
WHO THEY ARE
essie "Going Steady" from the "Soda Pop Shop Collection": a milky ivory nail polish with iridescent shimmer. With just the right amount of opalescence, this polish takes you from bare-nailed to "barely there" with a hint of "BAM! I feel beautiful". End result: Your nails will glisten in the sunlight like Edward from Twilight stepping out from beyond the shadows.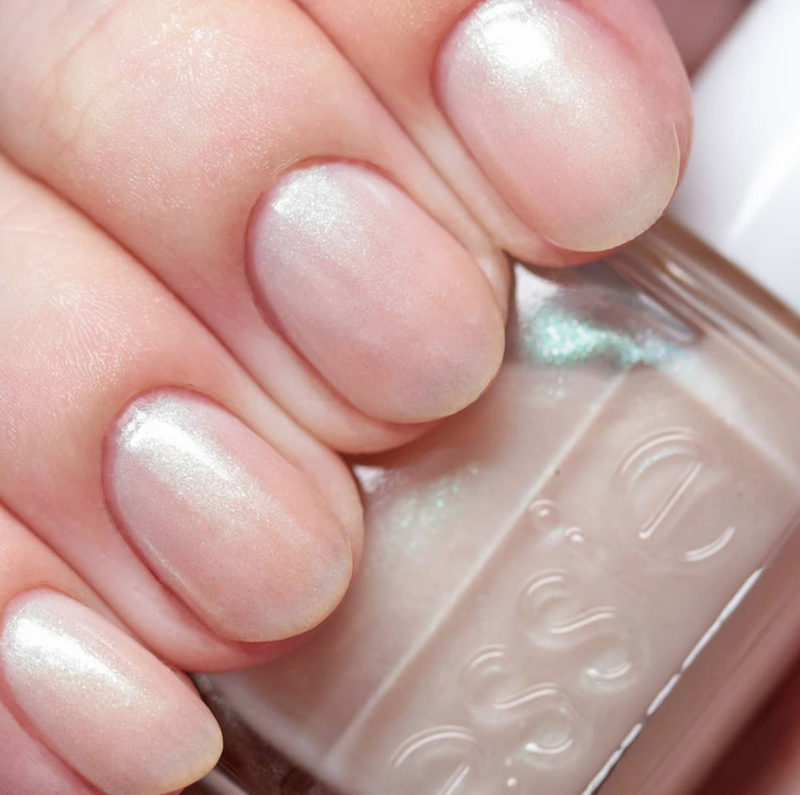 Image: Instagram/@polishedhippy
essie "Speed.Setter": an ultra-fast dry top coat. It.is.FAST. I popped this over a coat of freshly painted polish and went to bed 10 min later looking like Tutankhamun in his tomb 100% expecting to wake up with those infamous (and irritating) sheet imprints on at least one or more of my nails. To my surprise, I woke up like Bey ready to slay the day with 10 perfectly polished and damage-free super shiny nails.

Image: Instagram/@farmaciacandelier
WHAT THEY ARE PERFECT FOR
That "last minute mani" (i.e., That quick, no-fuss, get-the-job-done polish session with one goal in mind - showing up to the determined destination with something other than bare nails).
TIMES TO GRAB 'EM + GO
Heading out of town with no time in sight for an appointment
That last minute meeting at work
Unexpected date night
Unexpected ladies night
Personal "pick me up" session
Weekend Wedding
Wine + Dine (other people optional)
WHERE TO STASH THEM
A. At home
B. In your desk at work
C. Perfectly packed with your go-bag of travel essentials
D. All of the above
Whether you are out of time - or merely out of patience when it comes to waiting for paint to dry - these two nail polishes are an easy option for an upgrade.
For more on the "Soda Pop Shop" Collection: this collection from essie will have you jiving in six shades of nail polish cuteness. See all of the shades HERE.