This post courtesy of Nail It Magazine
Looking for a little sparkle in your life? In this tutorial by Fariha Ali (@nailjob), you'll learn how to create the perfect snakeskin manicure.This gold-plated look with gel nail polish is the perfect accessory for the Holiday season! Watch the video tutorial and see the steps below!
See the steps to get the look:
STEP ONE:
Apply two thin layers of black gel polish to a prepped nail, curing after each one.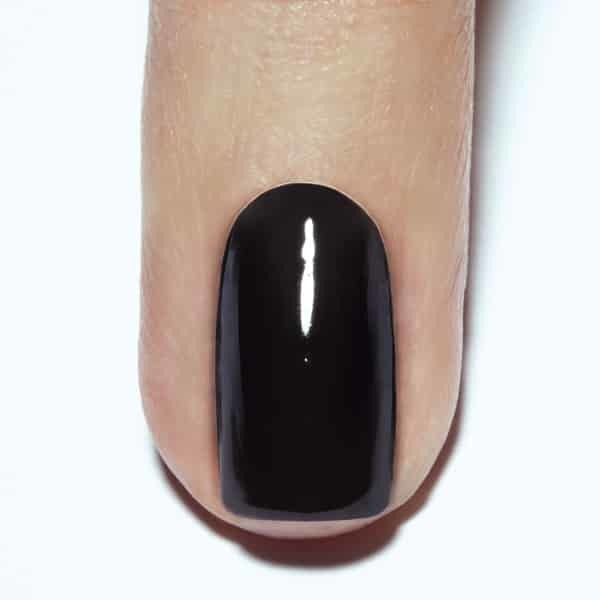 STEP TWO:
Dip a brush in a multichrome loose glitter and press it onto the nail in sections, starting at the base of your nail. Work toward the free edge of your nail, applying the glitter less densely as you go.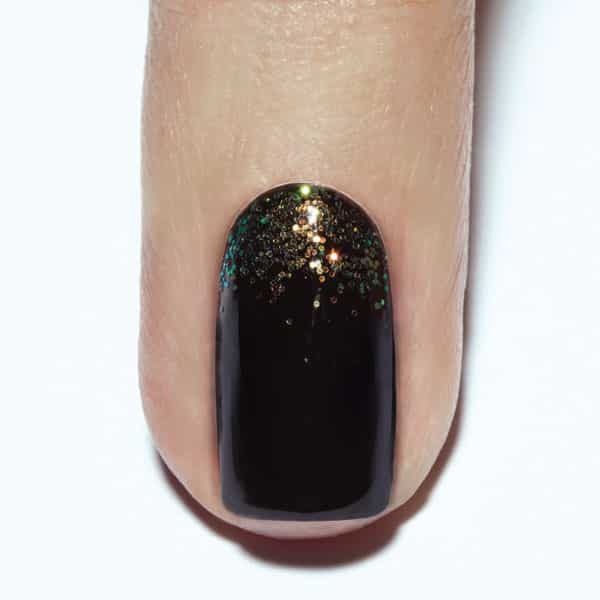 STEP THREE:
Take a clean, dry gel brush and press the glitter into the gel using a circular motion. Continue until the glitter lies flush with the gel and you have a burnished finish. Apply gel top coat, cure, and wipe away the tacky layer.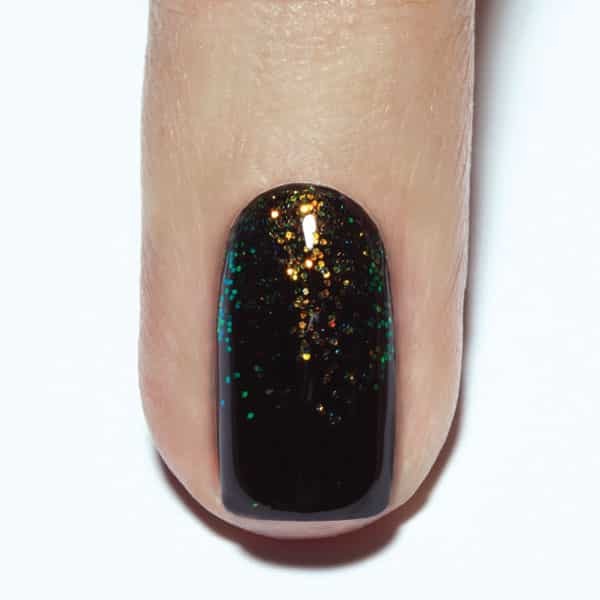 Love this look? Show us your burnished nails on Instagram with the hashtag #NAILITDaily! & be sure to check out more tutorials on NailItMag.com!