Prepping for a summer getaway? Make sure to add one more thing to your To Do list: Get a gel pedicure. That's right, gel pedicures are the way to go when it comes to getting your toes vacation-ready. Don't believe us? Read on to find out five reasons why gel pedicures are a must for any trip you've got planned.
Up to 14 days of wear
Whether your getaway is two days or two weeks, there is a high probability that your gel pedi will last as long (if not longer) than your trip, especially if you take certain precautions (i.e. avoiding extremely hot water, keeping toes and feet hydrated, etc.,). CND Shellac is the perfect solution for 14+ days of high-performance wear, zero dry time and no nail damage.
Endless durability
If you plan on swimming in a pool or at the beach, hiking or wearing open-toe shoes most of the time, you're going to need a lacquer that can take a little roughness. Unlike polish, the only element that can remove CND Shellac is OFFLY FAST, and because the formula is thicker, it takes more than a simple ding to mess up your pedicure.
No chips
Nothing is worse than the sight of chipped toenail polish, especially when you're wearing a cute pair of sandals or wedges. Unless you want to be stuck in sneakers during your trip, it's best to don the most durable lacquer out there, aka gel polish.
One less thing to pack
If you're a true polish aficionado, you're probably used to stashing a mini bottle of lacquer and/or top coat in your bag. When you're rocking a gel pedicure, you don't have to worry about keeping something on hand because you won't need to touch up the color.
Flawless color and high-shine.
No other lacquer product is going to give you a smooth, full-coverage, ultra-glossy finish like gel polish. And because the color won't chip, fade or lose its shine, your toes are sure to look just as good on Day 5 as they did on Day 1.
Here are some of our favorite CND Shellac pedicure shades for the summer season:
WARM TONES: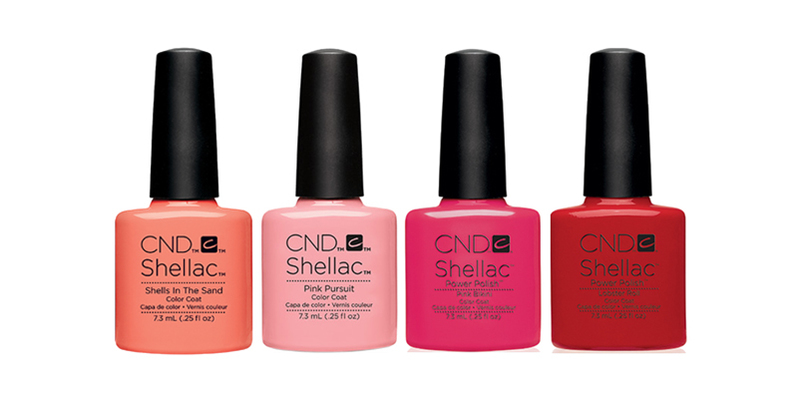 Shells In The Sand, Pink Pursuit, Pink Bikini , Lobster Roll
COOL TONES: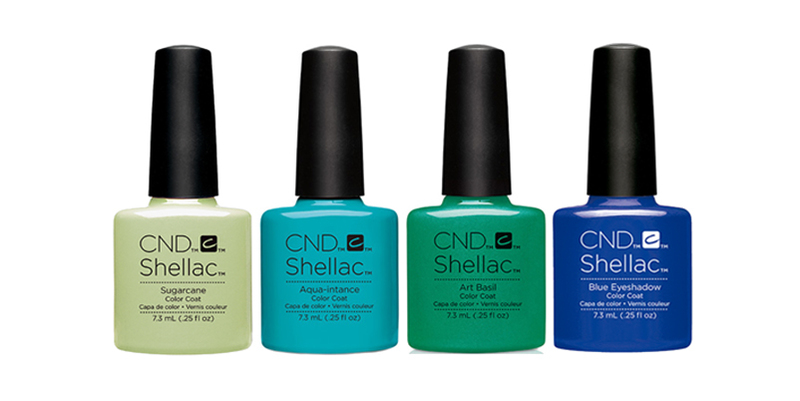 Sugar Cane, Aqua-Intence, Blue Eyeshadow, Art Basil
NEUTRALS: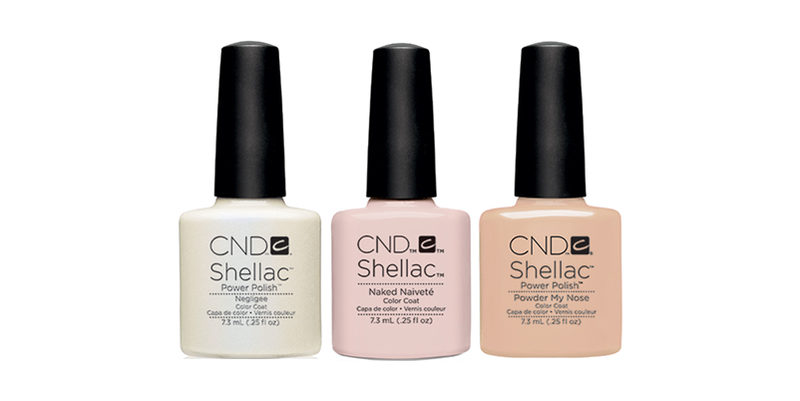 Negligee, Naked Naiveté, Powder My Nose
What shade of Shellac will you pick for your summer pedicure? Be sure to share in the comments below!
---
Looking for the latest nail tutorials? Check out CND on Nailstyle and visit CNDUniversity for all the latest education and be sure to follow @cndworld on social!