October is the month of Jack-o'lanterns, endless horror movie marathons, and fright-inducing nail art. But not all Halloween digits are created equal—and while it may be tempting to stick with the tried-and-true pumpkin accent nail or orange and black tips, we urge polish aficionados to put their nail creativity to the test and concoct edgy, au courant designs that command attention. Check out our favorite wickedly awesome manis that promise to give you major inspiration all month long.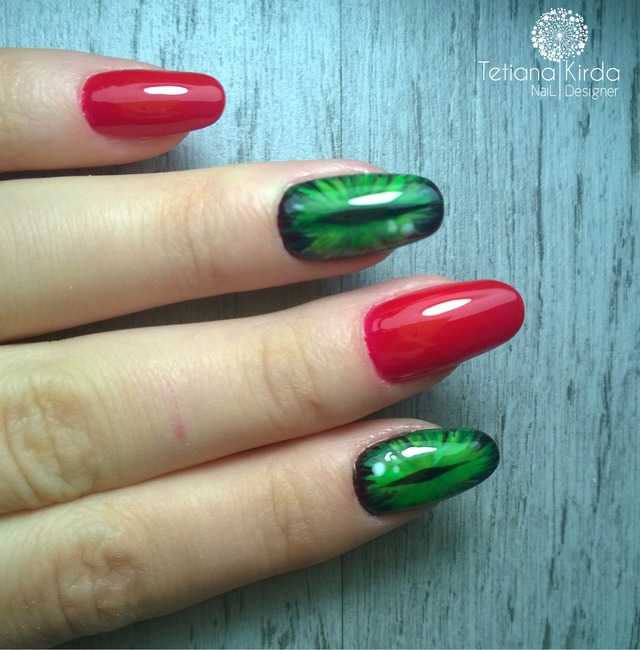 CREDIT: Nailstyle/@kirdanailartstudio
Nothing reads quite as frightening as two eyes starting you when you're not looking. Perfect for those looking for a subtle way to show their Halloween spirit, this cat-eye mani looks equal parts sophisticated and scary. The secret to creating the eye-catching look? Magnetic gel polish.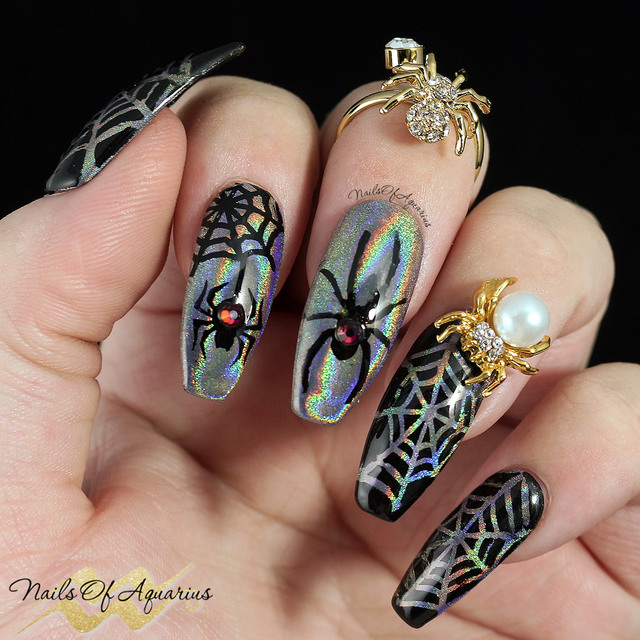 CREDIT: Nailstyle/@Nails Of Aquarius
Holographic hues and cool nail charms make spiderwebs less creepy. To achieve a layered look, apply one coat of black polish as the base and let it dry completely. Then, apply a spiderweb nail vinyl to the nail and fill it in using holographic polish.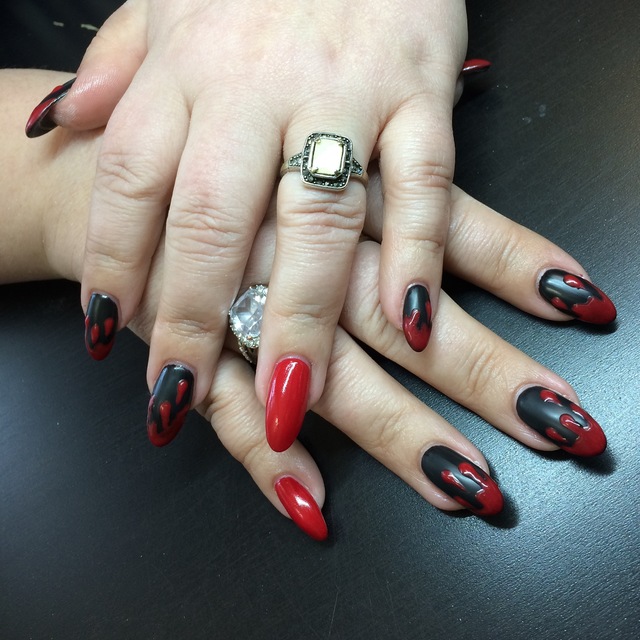 CREDIT: Nailstyle/@urbanimagespa
Tiny blood drips look seriously eerie against a matte black hue. Plus, they're surprisingly easy. To create the look, use a dotting tool to add small dots to the nail with red polish. Then, use a detail brush to gently "pull" the dots toward the free edge. Apply a small amount of polish where the ends of the lines meet along the free edge, then allow the polish to dry completely before finishing with top coat.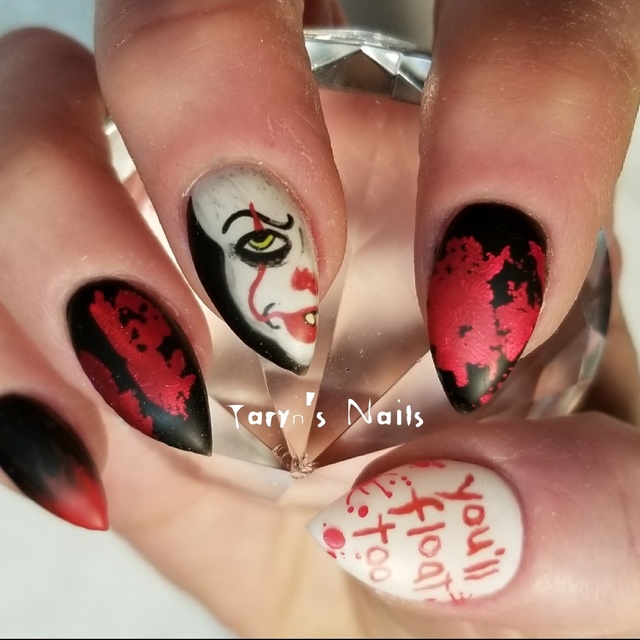 CREDIT: Nailstyle/@taryns.nails
The horror flick "It" is bound to serve as the guiding light for spook-tacular styles all month long. A single red balloon or a hint of Pennywise's bone-chilling grin is enough to trigger nightmares all month long.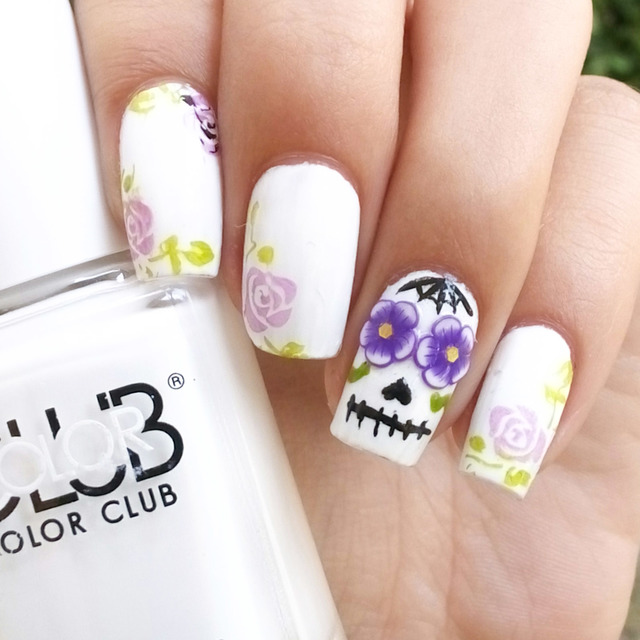 CREDIT: Nailstyle/@nailsbymarian
Want something less scary? Take inspiration from the Day of the Dead. Think: sugar skulls, flowers and lots of color!
---
Sound off below on your favorite Halloween nail art and stay tuned for even more spooky inspiration!