Some of you may be discouraged after seeing the words "Halloween" and "Nail Art" in the same sentence but you shouldn't be! This is hands down the EASIEST way to get festive in a pinch.
China Glaze dropped a line of Spooktacular Stickers (i.e., Nail Decals) and they are exactly what we've been waiting for. From skulls and spiders to little ghosts and vampire teeth, this set has a bit of everything. Whether you love to mix and match or stick to a theme (black cats and fish bones, anyone?) there are enough stickers on the sheet that you won't feel limited.
I dropped my sheet sticky side down and lost half (yes, HALF) of my nail decals to my table top. #NailFail. At first, I was pretty bummed and although I had to create a look sans-coffins, I still managed to end up with a Halloween Nailstyle that I absolutely love.
WHAT YOU NEED:
Tweezers
Decals
Alcohol + Cotton
Top Coat
1. DECIDE ON A THEME/LAYOUT. Determine how many nails you want to decorate and what decals you want to use. Depending on the length of your nails you may be able to put more than one decal on a nail! The decals are on a clear plastic film so you can actually hover them over your nail to see accurate sizing.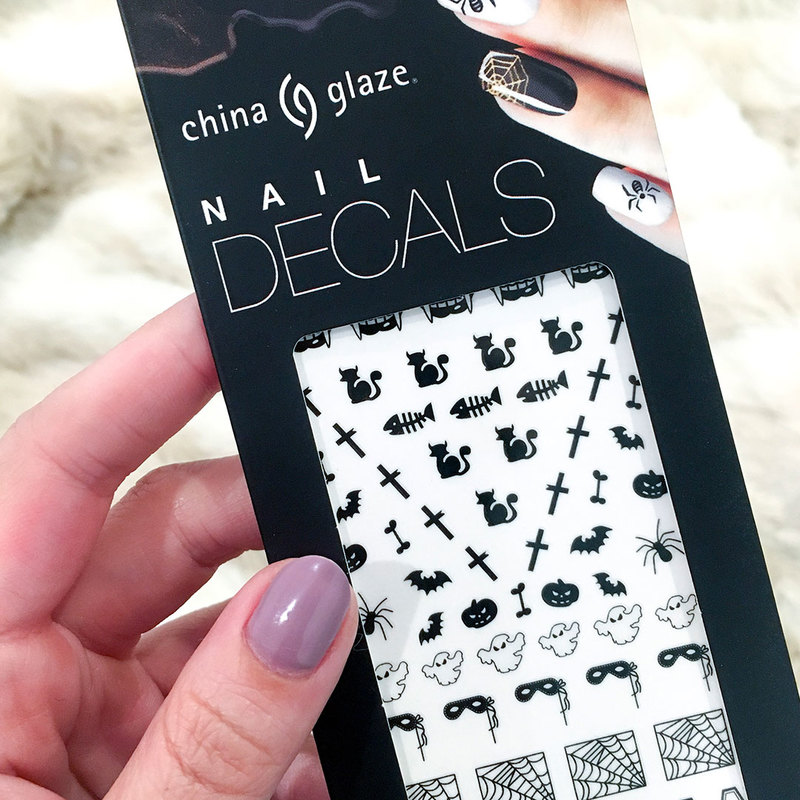 2. MAKE SURE NAILS ARE DRY/CLEAN. If you have applied a fresh coat of polish to your nails - make sure it is dry. If you are applying the decals to an existing manicure, take an alcohol swab or a bit of alcohol on a wipe to clean the surface of the nail to remove any oils which could inhibit proper adhesion.
3. REMOVE THE DECAL FROM THE PLASTIC FILM. This is where the tweezers come in! The decals themselves are very thin so be careful when taking them off of the sheet. Gently lift the sticker from the corner to slowly remove it from the film. Once the sticker is off, place it in the desired location on your nail. Since the decals are thin, you will not be able to move them around once they have been placed. If your sticker ends up getting messed up during removal from the plastic or during application, don't freak out. Just remove what is stuck to your nail and grab another - there are plenty! Gently press each sticker down completely after you have completed placing it. The thin decals are great because they form completely to the nail to prevent lifting.
4. ADD TOPCOAT. This locks in the decals and will prevent them from being damaged during everyday activities (e.g., washing hands, showering, etc.).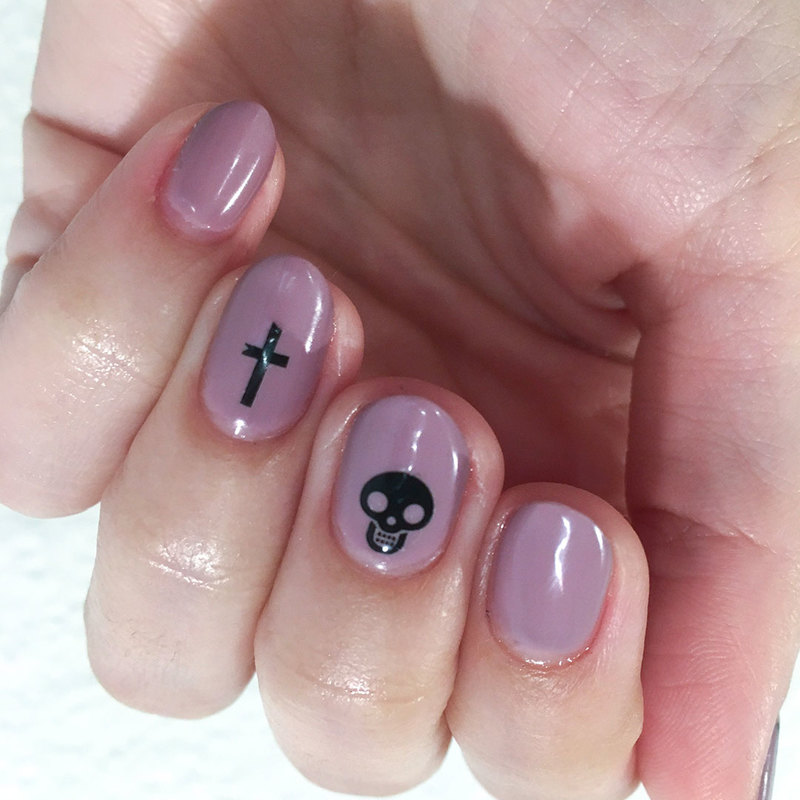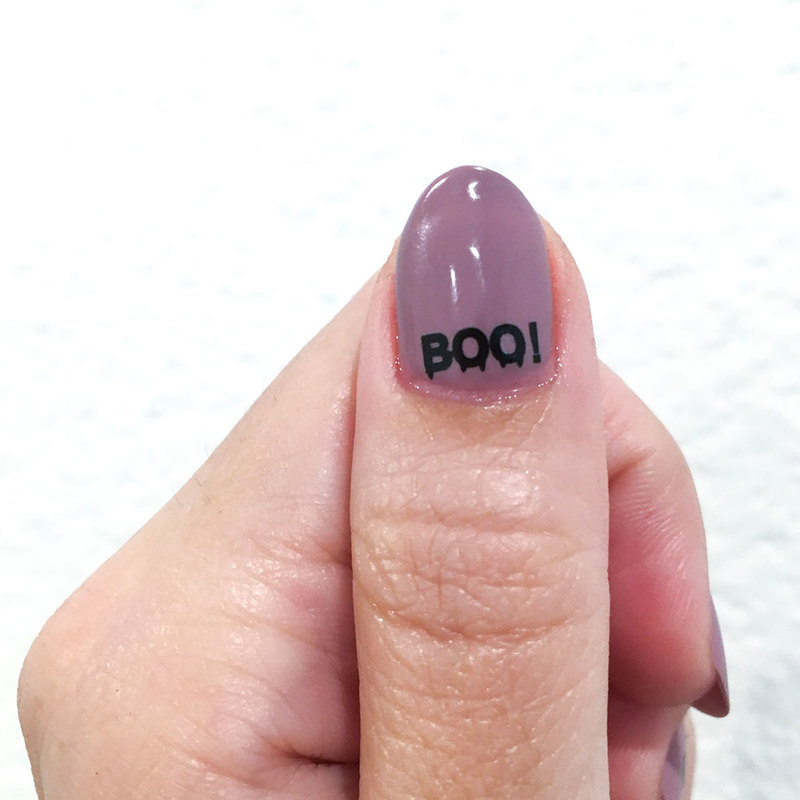 5. GO HAVE FUN!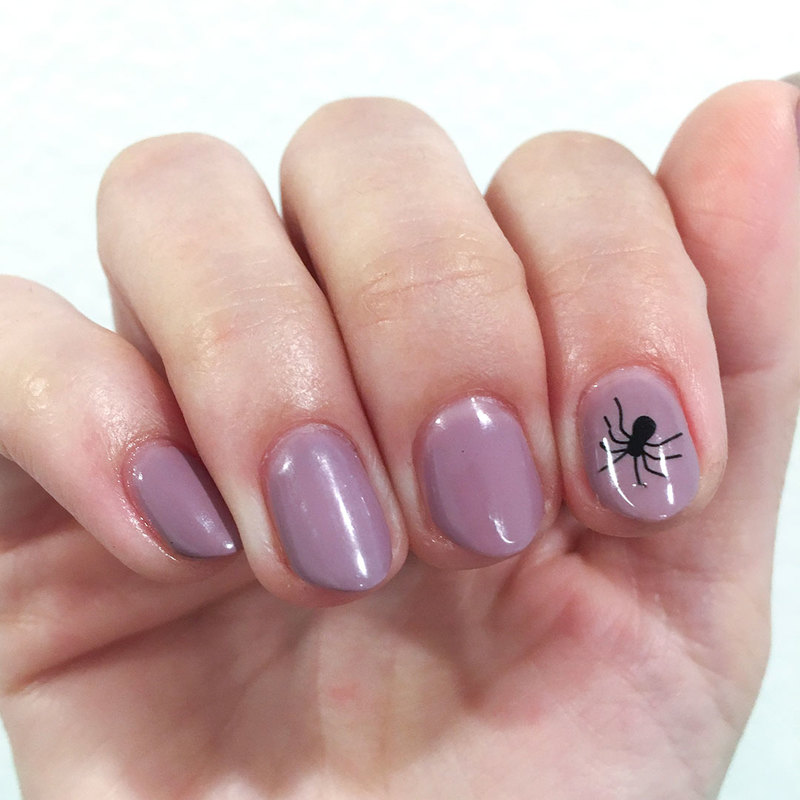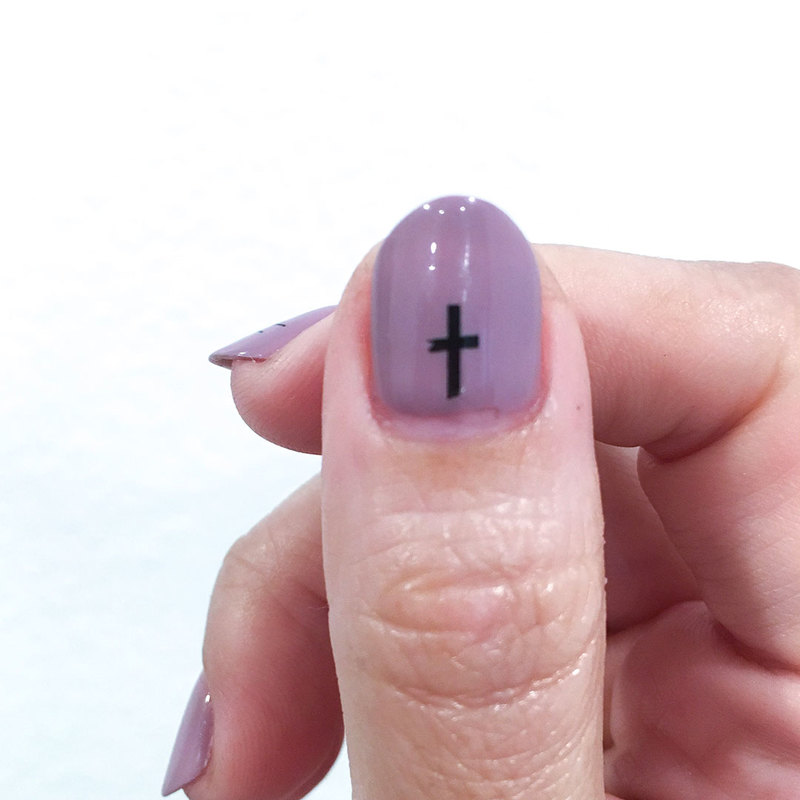 China Glaze Nail Decals are available at Sally Beauty stores and online at ulta.com.
Don't forget to enter our HALLOWEEN NAIL ART Competition for a chance to win a $50USD Gift Card to Ulta Beauty! Upload your nail designs to Nailstyle.com and TAG your image with #HALLOWEENHAUNT2018 CONTEST to be entered. Contest closes 11:59 pm PST 10/31/2018.