This season, why not getting extra festive with your holiday nail art? This tutorial details how to get the best holographic nails that will last you through the holiday and well into the New Year. We love this style for its ability to look great on anyone and go with almost any outfit! You'll definitely add some sparkle to the room no matter where you are! Follow along below as Ana Ramirez shows us how to get this coveted design just in time for the holidays!
STEP 1. Apply your base color. I chose to use a holographic pigment; holographic polish optional.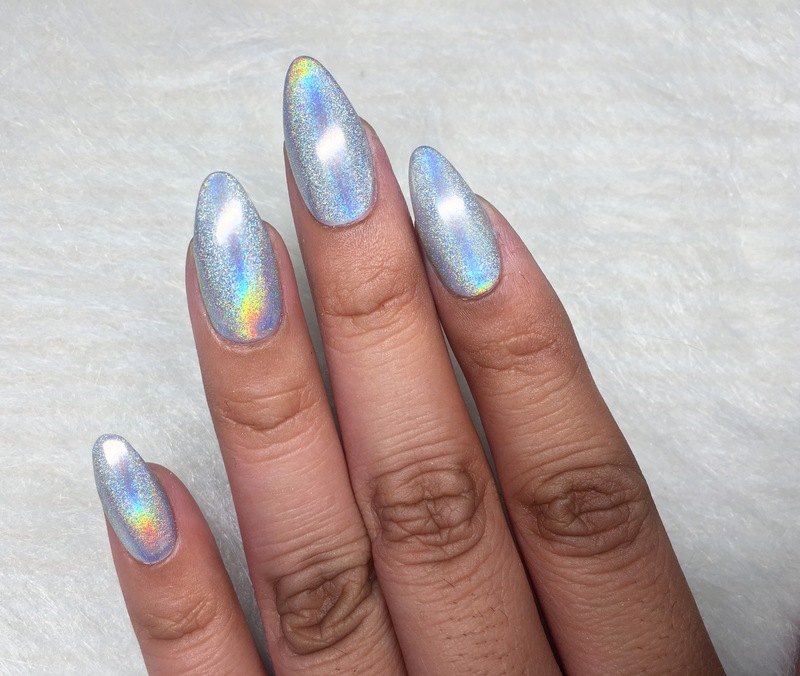 STEP 2. Add swirl lines to create a base for the holiday light wire. I used acrylic paint but black polish can also be used.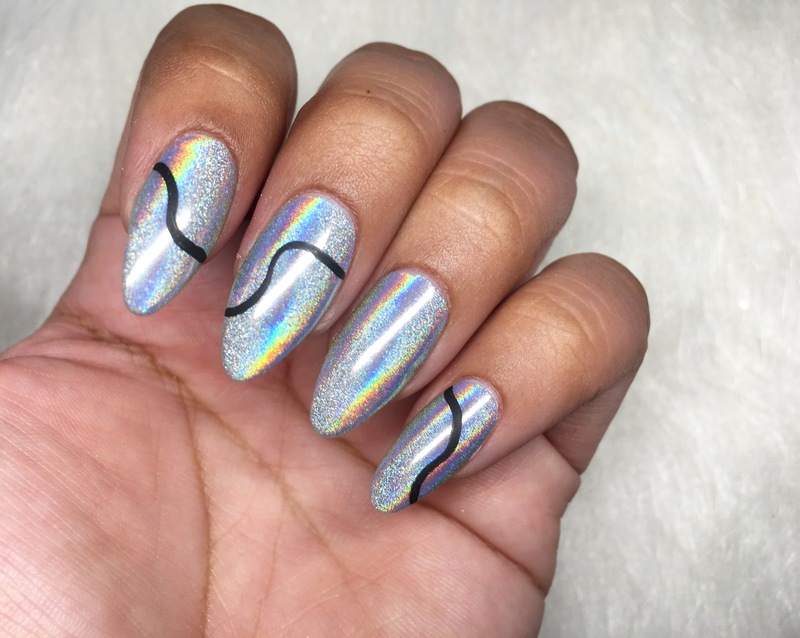 STEP 3. Add small black dots for each Holiday light base.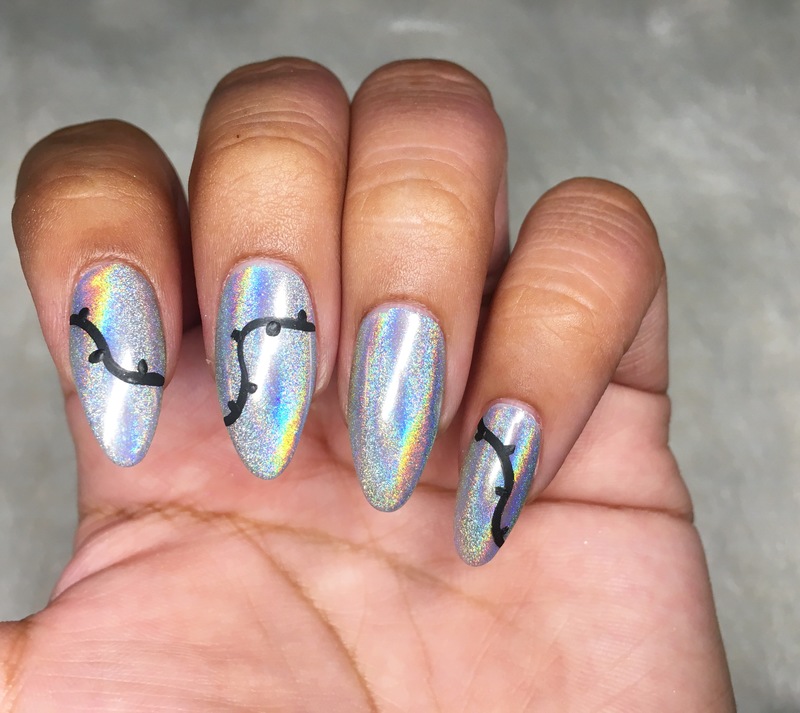 STEP 4. Using different colors, add the lights.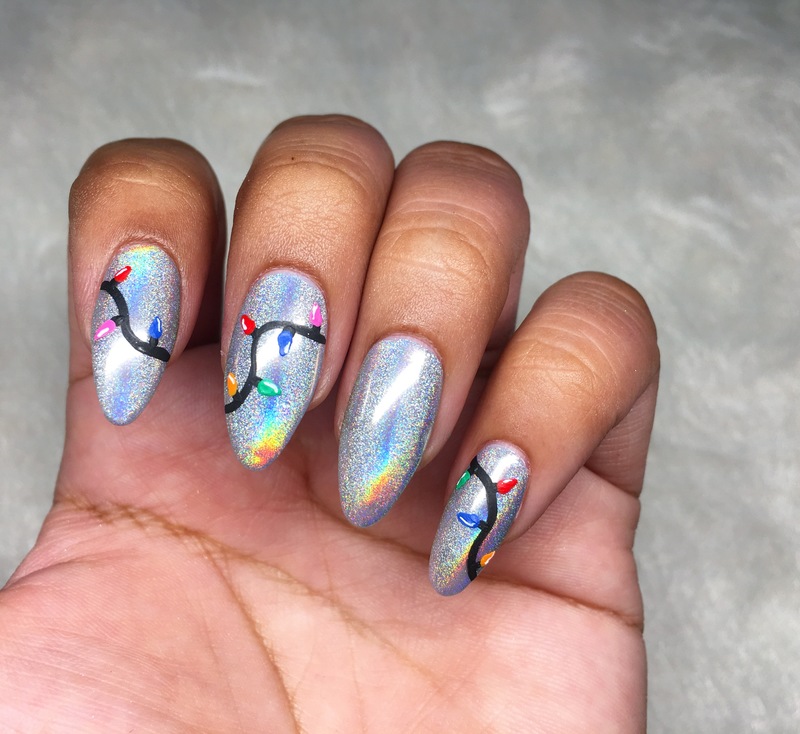 STEP 5. For accent nail, use green paint/polish to outline shape and size of your wreath. Fill in by doing small strokes over the outline.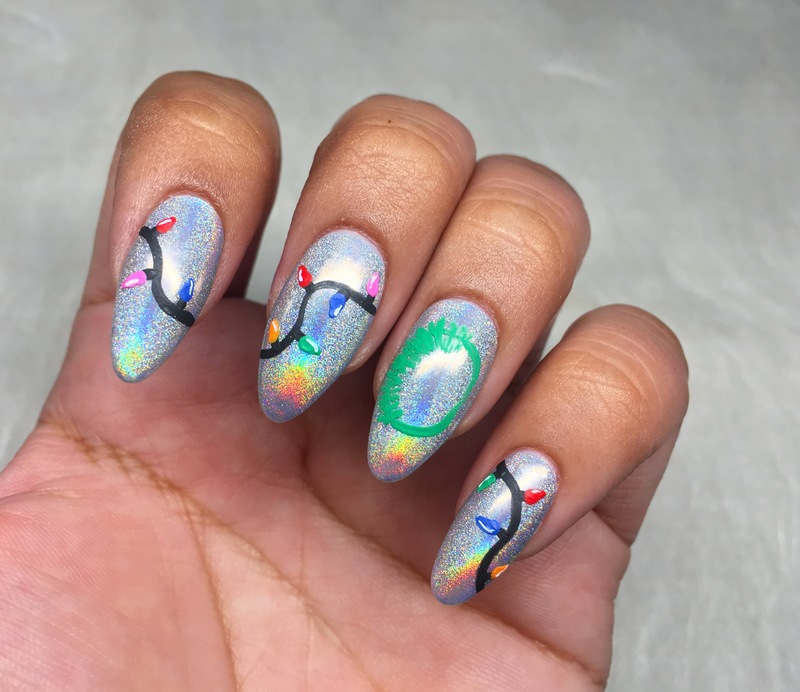 STEP 6. Add a bow and different colored dots to bring more detail to your wreath.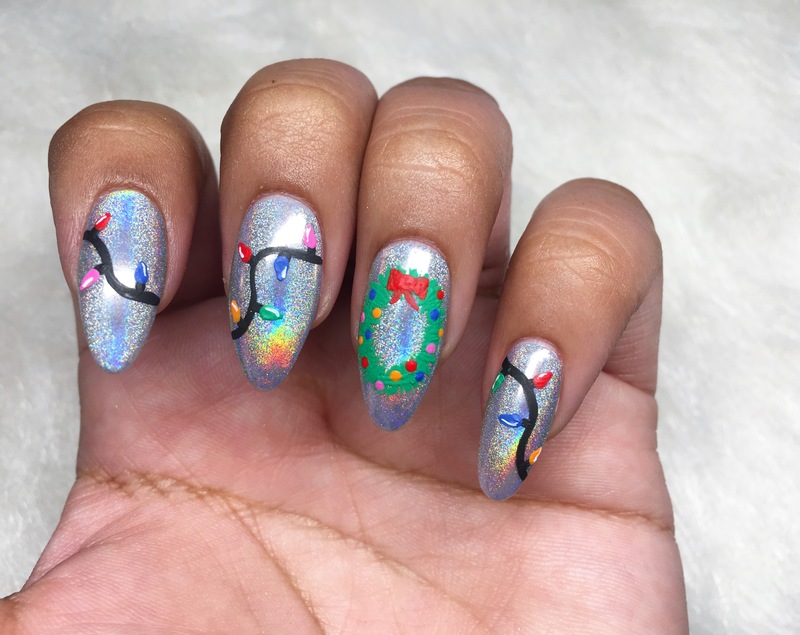 STEP 7. Seal in with a shiny topcoat. I chose to use a No Wipe Gel topcoat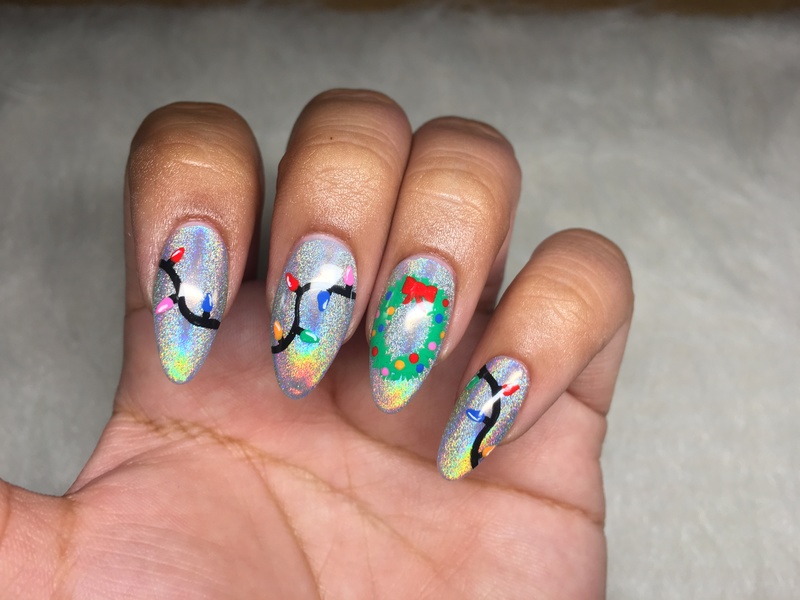 Looking for even more holiday inspired nail art? Check these out! Be sure to stalk Ana Ramirez on Nailstyle to see all of her beautiful work!