Karlie Kloss, Gigi Hadid, Sofia Richie, and Coco Rocha were among the ranks of it-girls that sauntered down the runway at Jeremy Scott SS18. Welcoming in a reboot to the 90s – the era in which he started – at light years ahead. With laced up boots, oversized t-shirts, camo-laden gear, sheer upon sheer and pops of neon, Scott took his runway on a walk down memory lane and into a new future.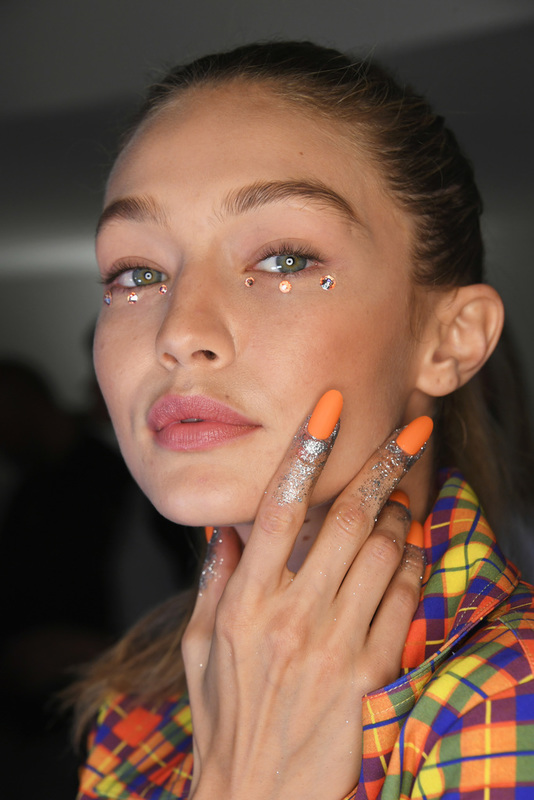 It was his 20th year as an independent designer and his show reinstated why he has had such success as a free spirit. "With an eclectic attitude that defies convention, Jeremy Scott always opts for the road less traveled—even when it leads to another galaxy," said Arnold. "We have an incredible admiration for and partnership with Jeremy because of his creative spirit, which is so aligned with our own; and this season Jeremy took us on a brilliant space gypsy odyssey."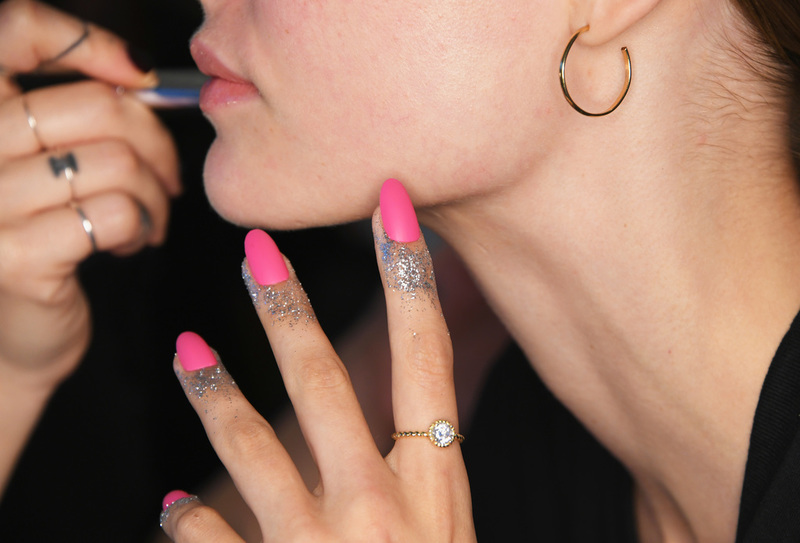 Featuring fiery shades that will be debuting in next Summer's Collection – Hot Pop Pink and an electric orange – model's nails contrasted beautifully with the silver sparkle applied to fingers. The nails became an entire look for the hands. A futuristic feel – they made the designs come alive as they shot down the runway. "With a nail look that's a mix of matte, glossy, and sparkly, we're on an otherworldly texture journey that turns the nails into bright comets that glimmer down each finger," said Miss Pop, CND Creative Ambassador, who set the stage as lead designer for the show. "This glam take on nail art turns the whole finger into a colorful canvas to compliment the collection of outer space-style streetwear, blasting us into Jeremy Scott's dimension," she added.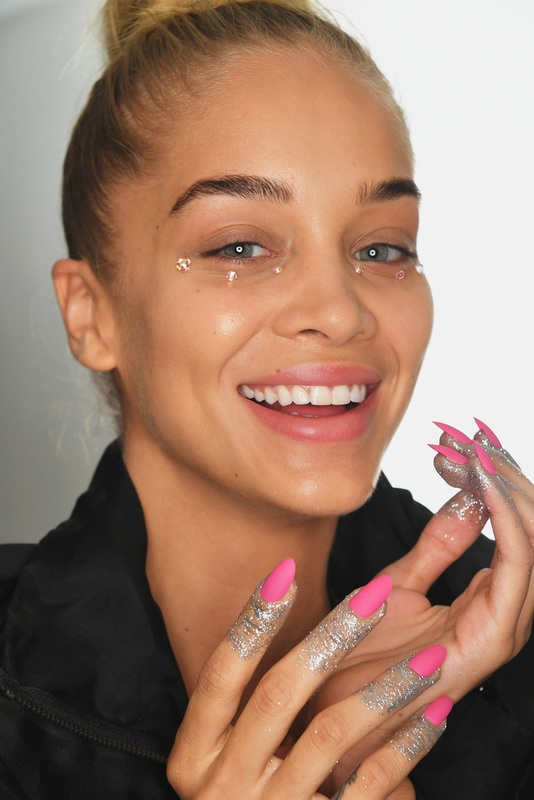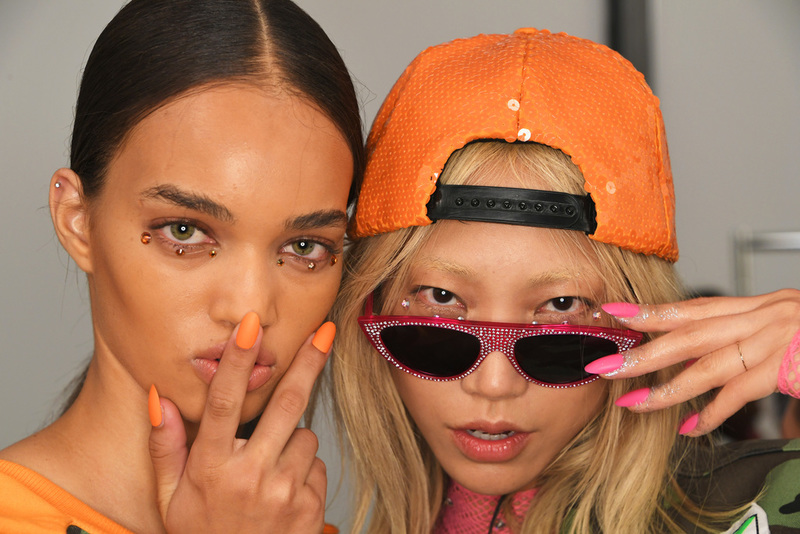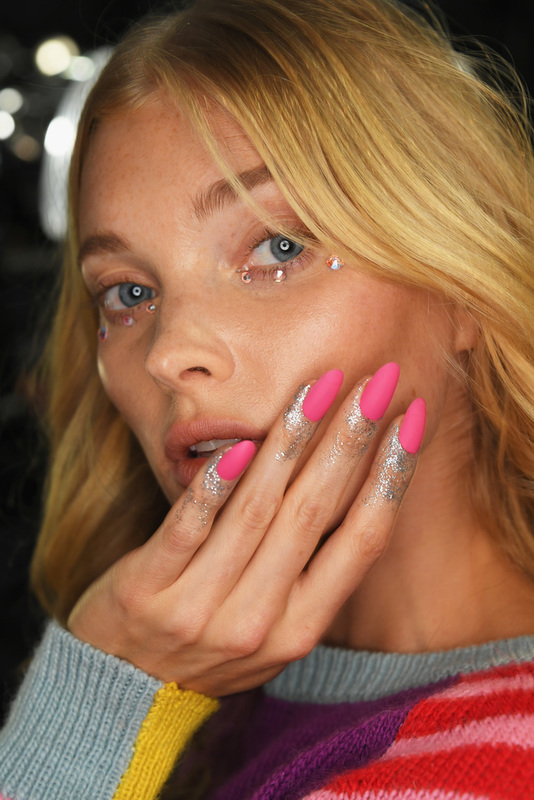 Talk about the ultimate #nailinspiration! Sound off below about your favorite design from the show and be sure to share your nail designs on Instagram by tagging @CNDWorld. Want to see the latest nail tutorials? Check out CND on Nailstyle and visit CND's Youtube page for all the latest tutorials!
Images: Courtesy of Getty Images