Last night at the 53rd Annual Academy of Country Music Awards, Nashville star Kelsea Ballerini walked the red carpet in essie. Her nails complemented her white gown and tousled blonde hair as subtle nail art tied her look together.
"I started with marshmallow, a cloudy sheer white, for a soft base color. Using a detailing brush, I drew a heart on each ring finger with good as gold for a metallic pop," said Celebrity Manicurist Christina Aviles who created the look. "One heart was facing Kelsea while the other was facing out, a nod to "give love, receive love." The result made for a perfect, playful manicure against her corseted white gown. For a matching metallic touch on the toes, we chose good as gold for her pedicure."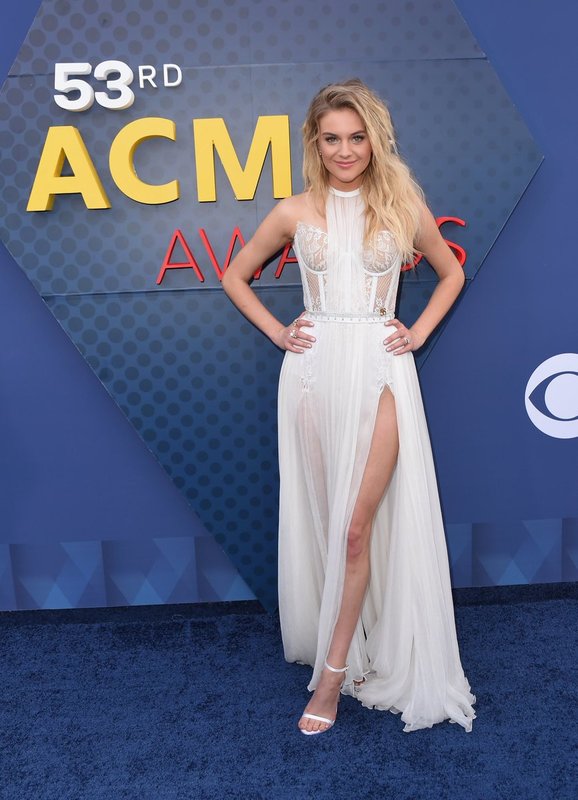 Keep following below to see the steps to get the look!
Step 1: To start, first base base coat was applied to Kelsea's clean, manicured nails to ensure perfectly adhered polish.
Step 2: Next, two coats of marshmallow were applied to create the perfect creamy white shade.
Step 3: good as gold was used to draw the hearts on both ring fingers with a thin detailing brush. I began by drawing a small line down the center of the nail for the top middle and bottom point of the heart. Then, I swiped up from the top middle to create an arch on each side connecting down to the bottom. I filled in each side with a thin layer of polish to create the full heart. After leaving time to dry, a second coat of good as gold was added to the hearts making them more vibrant!
Step 4: Finishing the look, speed.setter top coat was applied for high-shine and quick drying time.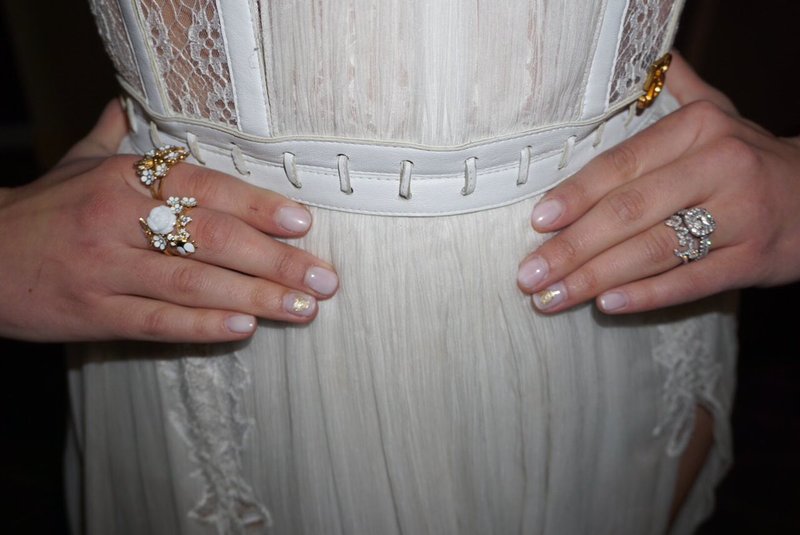 ---
Looking for even more nail art inspiration? Keep scrolling or check these out!