Debuting her new limited edition nail polish collaboration with Orly, Laverne Cox showed off her seamless manicure on the Red Carpet at the 2017 Emmy Awards – a fit setting for the unveiling. When asked about the collaboration the OITNB star said, "This collection is about red carpet glamour and giving everyone the opportunity to feel that glamour in their day-to-day lives." Laverne looked lavish in her Naeem Khan silver gilded dress and complimented her look with a fabulous mani by manicurist Denise Kelley. Donning Androgynie and Shine from her new Celebrate Yourself collection, she rocked a pyramid nail style.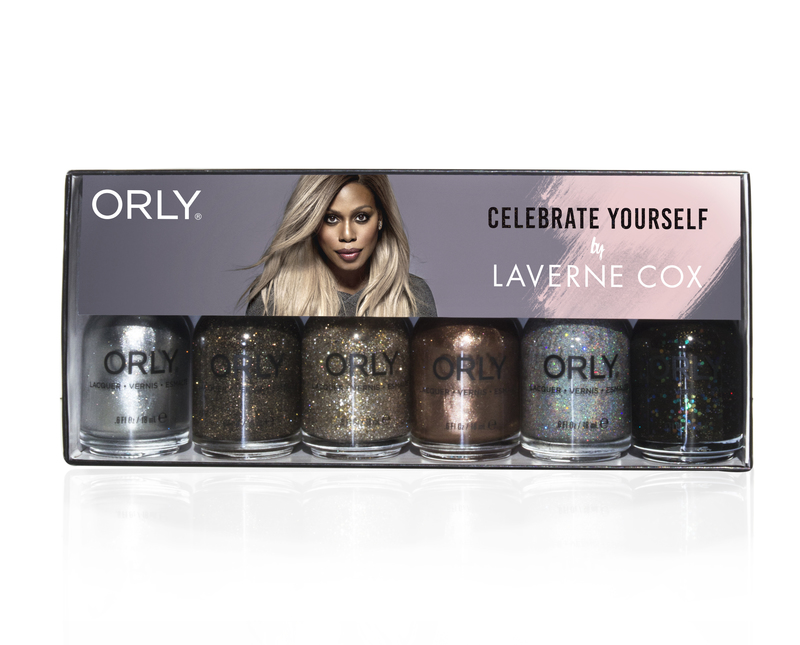 The six shades: Androgyny, Shine, Party in the Hills, Halo, Million Dollar Views and Mirrorball all have a sparkle to them and give plenty of reasons to celebrate!
Now available on ORLYBeauty.com!