Known for his fantasy vibes in fashion, Ryan Lo added to this feeling while highlighting romanticism through inspiration from Pop-Culture in Asia. With ruffles, rosettes, various shades of pink and a Hello Kitty or two, the collection was absolutely dreamy!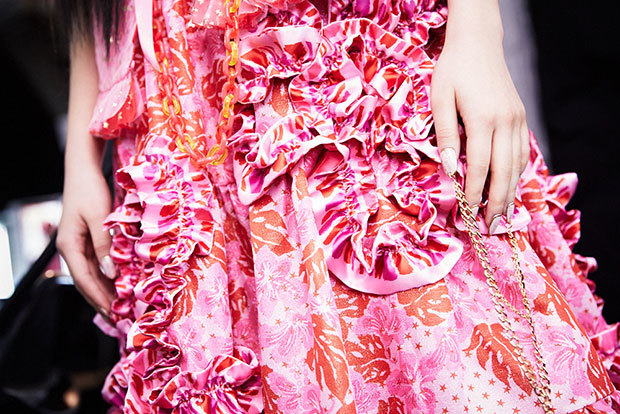 When it came to the nails, CND created a gold outlined nail on a neutral background, some even included a gold chain to create a street-style look. These stunning nails give a similar effect to last season's popular "glitter cuticle," but add so much more drama with their delivery. Some girls even donned nail styles that took on the appearance of Japanese newsprint, a beautiful effect to accentuate the show!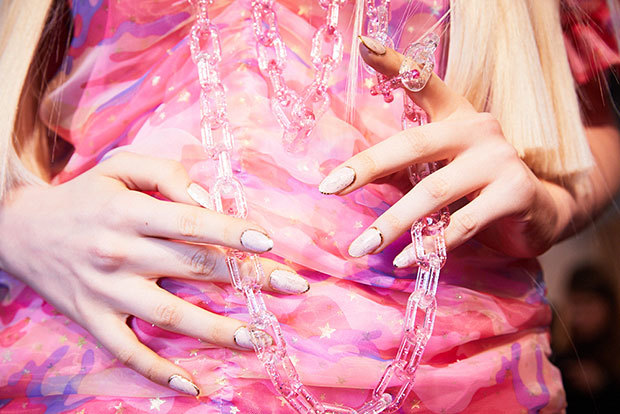 Take a peek at all of the nail designs and amazing looks from the show below and be sure to sound off in the comments, letting us know what your favorite style was!
Be sure to share your nail designs on Instagram by tagging @CNDWorld. Want to see the latest nail tutorials? Check out CND on Nailstyle and visit CNDUniversity for all the latest education!