Punchy prints, pops of color and perfectly placed banana prints were among the sheer fabrics and embellished eyes seen this season in New York at Libertine SS18. Sequins galore summed up the mood of the show; you can always count on Libertine to enhance that. While most revelled in the wardrobe, the nails were a work of art in and of themselves!
This is the 7th year CND has partnered with Libertine to bring fashion front row in the nail industry. "Like Libertine, CND revels in pushing limits and elevating even the edgiest of expressive styles into beautiful, wearable art," said CND co-founder and Style Director, Jan Arnold "We cherish our partnership with Johnson not only because he is a true creative collaborator— but an adored and admired friend. He was the first to electrify the fashion world with a chic sense of anarchy and we were thrilled to help reclaim his punk couture roots in such a bold way this season."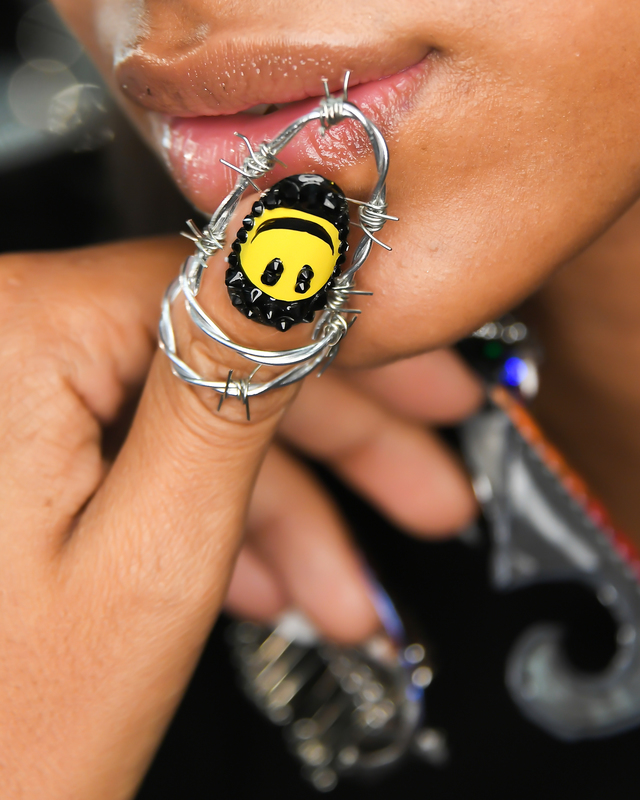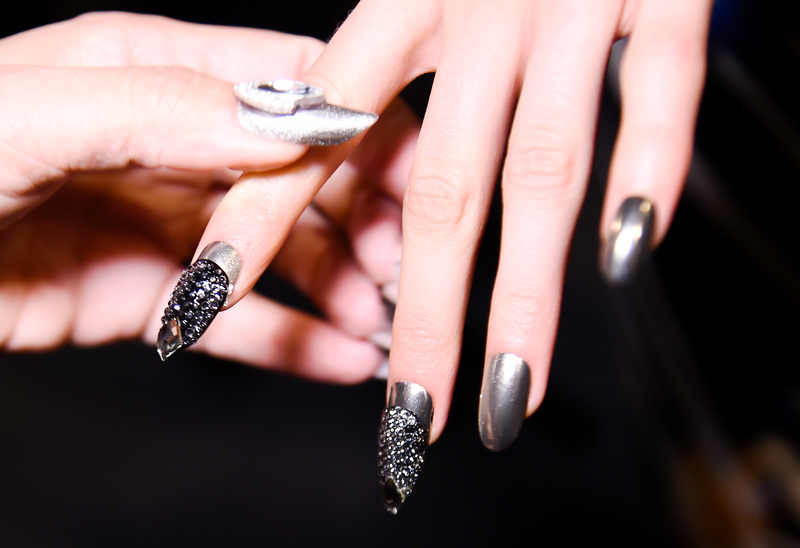 Full of Swarovski crystals, bird skulls, working lava lamps and pill paraphernalia, Jan Arnold and CND creative lead Heather Reynosa guided the team in creating the pieces. Each nail design was carefully thought out and seamlessly executed. The use of safety pins was by far one of our favorite touches – a simple everyday item turned into such complex art.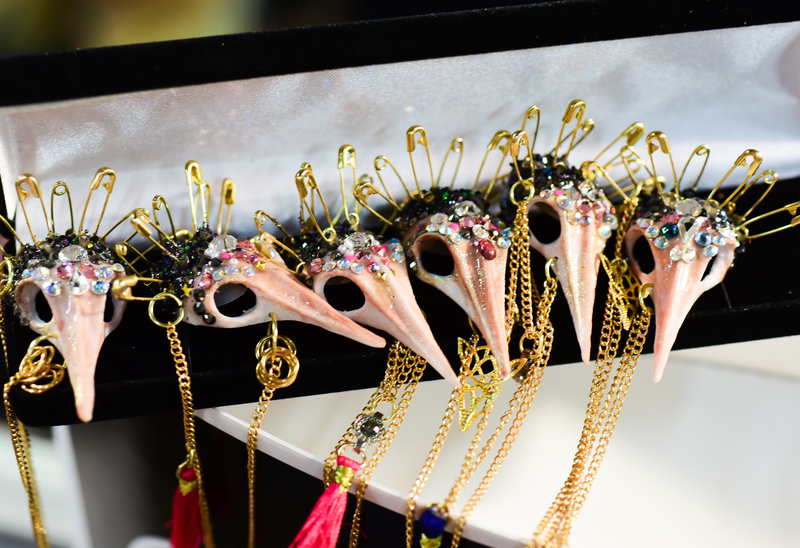 The synergy between CND and Libertine has elevated the creativity of the two teams to a whole new level. A rebellion was the glimmer throughout the show as Libertine brought its name to life. "Taking our artistry to a hedonistic place this season was a supremely fun challenge, in that it inspired these incredible, indulgent designs paid tribute not only to the spirit of a 'libertine' in the most literal sense of the word, but also to Libertine's roots as a design house," said Reynosa.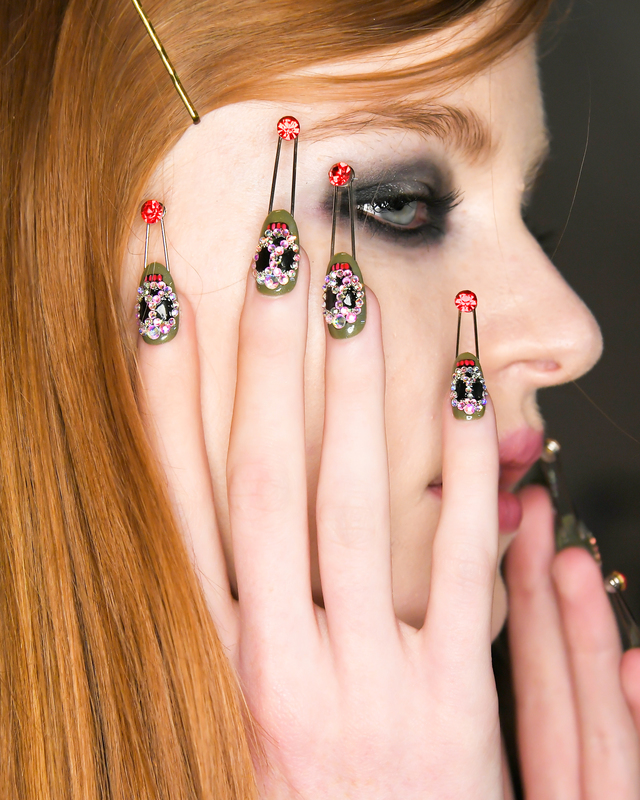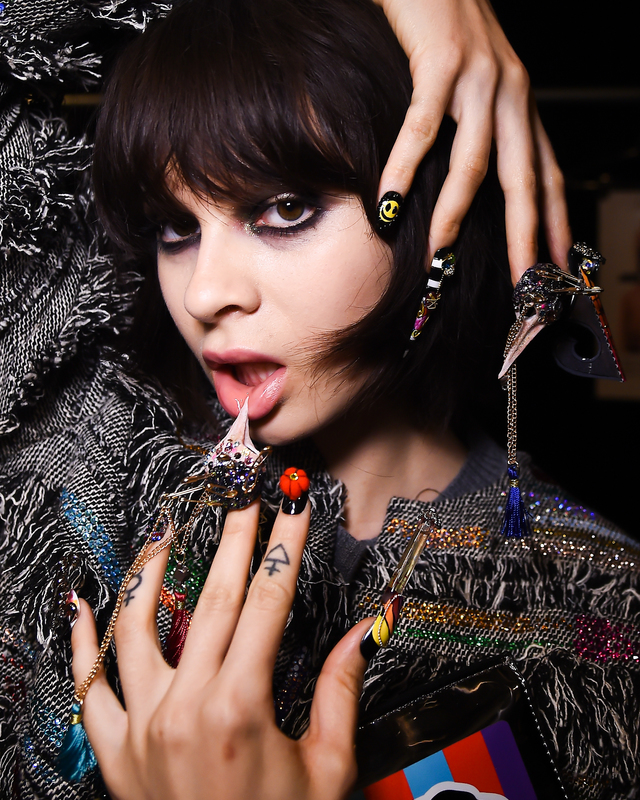 ---
Talk about the ultimate #nailinspiration! Sound off below about your favorite design from the show and be sure to share your nail designs on Instagram by tagging @CNDWorld. Want to see the latest nail tutorials? Check out CND on Nailstyle and visit CND's Youtube page for all the latest tutorials!
Images: Courtesy of Getty Images