While Coachella is wrapping up, there's still time for Stagecoach, Outside Lands and everything else in between! While shopping for crochet crop tops, flower crowns and cute (but comfy) sandals may take priority, your music fest look won't be complete without a matching mani. Not sure where to start? We've got you covered. Check out the top five styles to put on your radar:
1. Neon
Nothing says music fest more than the iconic Neon Carnival. Mimic the mesmerizing rainbow shades with a spectrum of highlighter hues. Play up the colors with playful accents, such as studs or 3-D charms. Bonus: Try using glow-in-the-dark shades to help your nails pop for those night shows.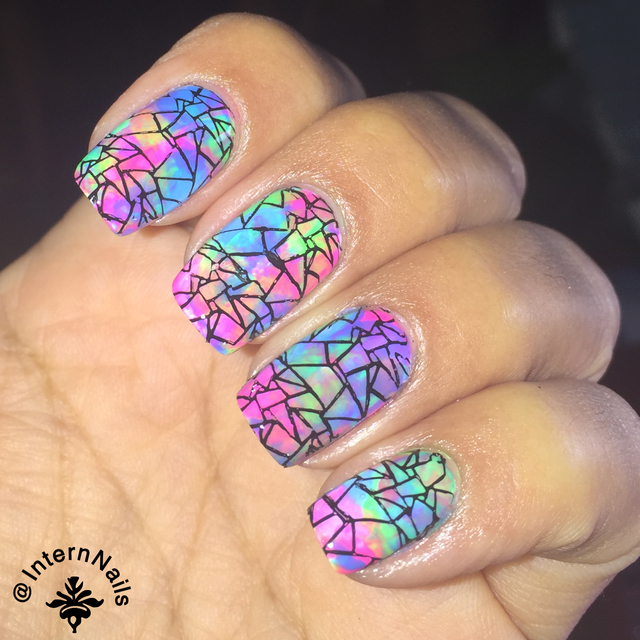 CREDIT: Milpa Internails
2. Lace
Equal parts bohemian and romantic, a soft lace pattern is both on trend and timeless. Plus, the delicate pattern is the perfect complement to any festival ensemble. To achieve the design, you can use a stamp, or, try hand painting a floral lace pattern with a striping brush on top of the natural nail for a boho, negative space look.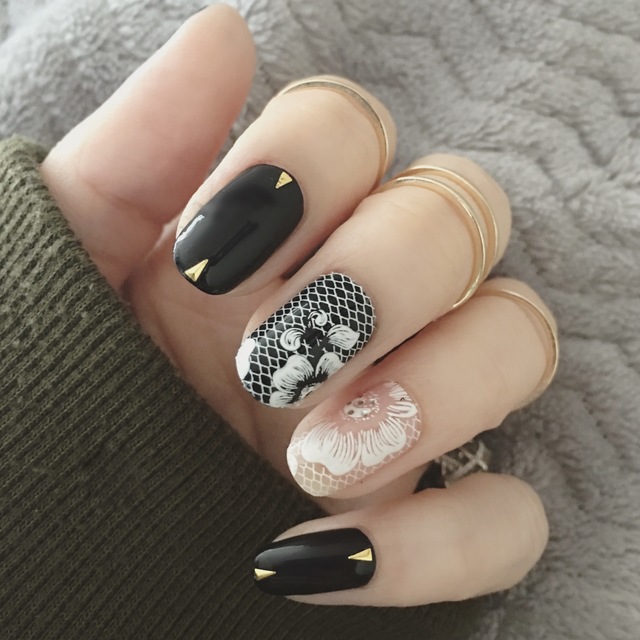 CREDIT: St8cy
3. Evil Eye
The Evil Eye adds an element of surprise to any nude mani. Many people believe that donning the Evil Eye protects its wearer from evil forces, so why not don the design on an accent nail or follow supermodel Gigi Hadid's lead and sport it as the centerpiece of a mismatched mani.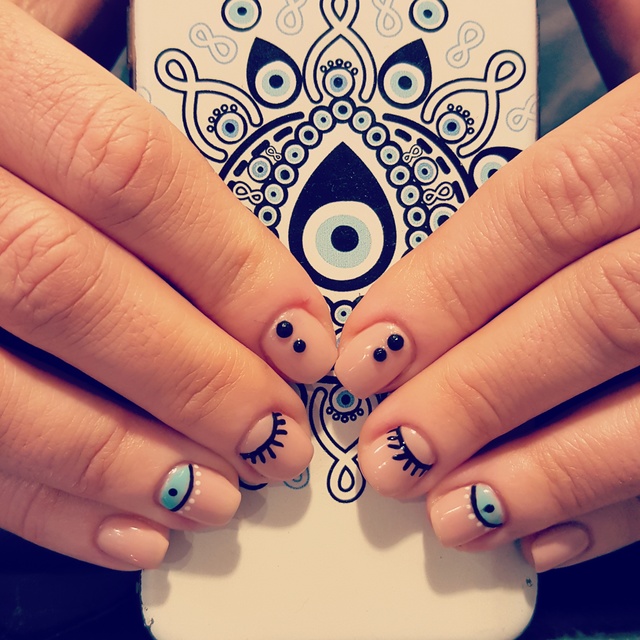 CREDIT: 13elk13eauty
4. Southwest
Take inspiration from the desert backdrop and incorporate tribal patterns, turquoise gems and sunburst charms. Finish with a matte top coat for an edgier look.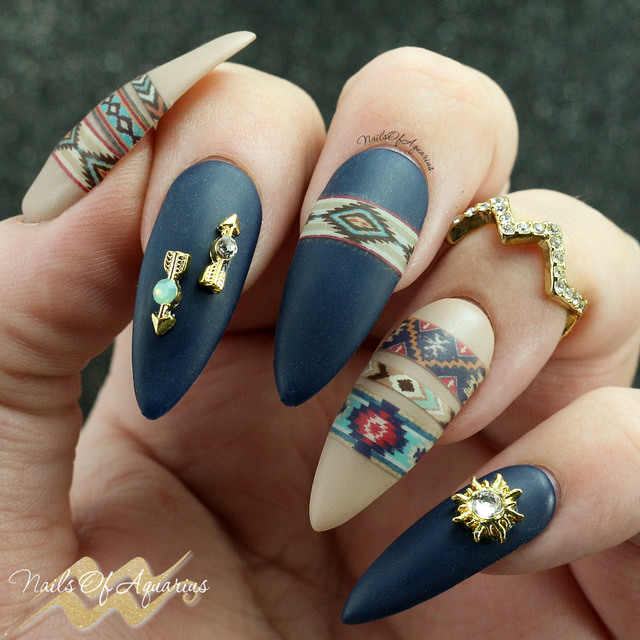 CREDIT: Nails of Aquarius
5. Chrome and Marble
Combining two of the season's hottest trends is a surefire way to garner attention amongst a crowd of concert-goers. Opt for colored chrome, such as rose gold, bronze and gold, for a bold contrast to any subdued marble pattern.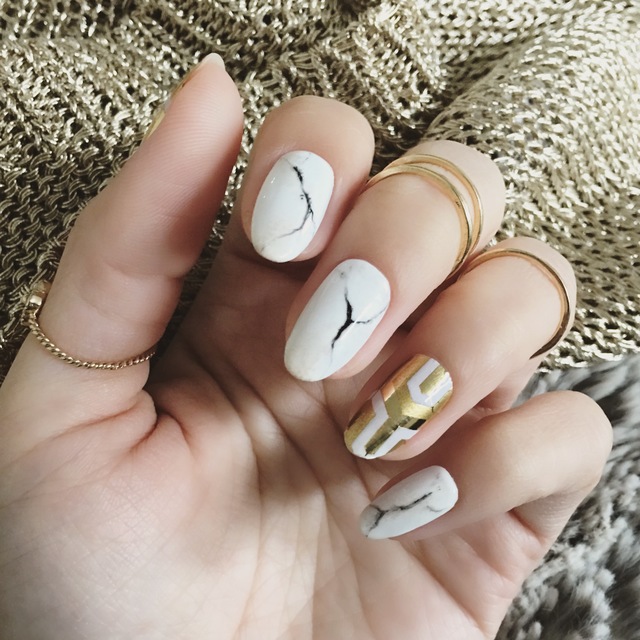 CREDIT: St8cy
Be sure to upload your festival nail art so we can see what you created!
---
Want even more nail trends and inspiration? Be sure to check out the latest on Nailstyle!