Brides have a lot to worry about when it comes to planning their big day—bridesmaids' nails shouldn't be one of them. If you've been enlisted to be part of the bride's tribe, check out our top dos and don'ts for bridal party nail art.
DO figure out your color palette first.
More than likely, the bride will have a color preference, or will at least give you a guideline of what shade not to wear. Even if the bride gives you the freedom to don the lacquer of your choice, it's best to abide by these three rules:
Find out what kind of nail art the bride will be wearing and try not to don the same shade.
Pull from the color scheme of the wedding. If she opts for pink roses with soft hints of green, maybe try a delicate blush or sage hue.
Just say no to brights. No matter what the color scheme is, it's best to let the bride's nails (and that fancy sparkler on her ring finger) do all the talking. These means absolutely no neons, cobalt blues or even red, unless she specifically request it.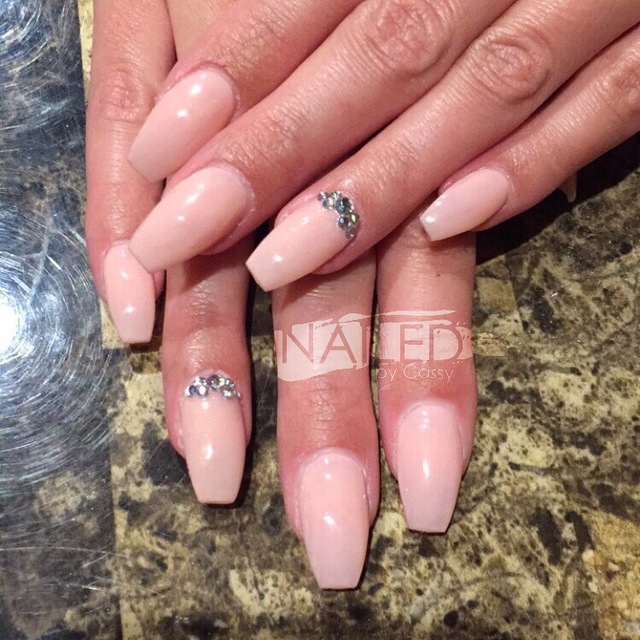 CREDIT: Nailstyle/@nailedbycassy
DON'T upstage the bride with your nail art.
This may be common knowledge, but a wedding is not the time to push the envelope with statement-making nail designs. Now, we're not saying that you have to stick to a plain nude nail, but make sure that your nail art is subtle and elegant. Think delicate rhinestones, a barely-there lace pattern or a glitter half moon.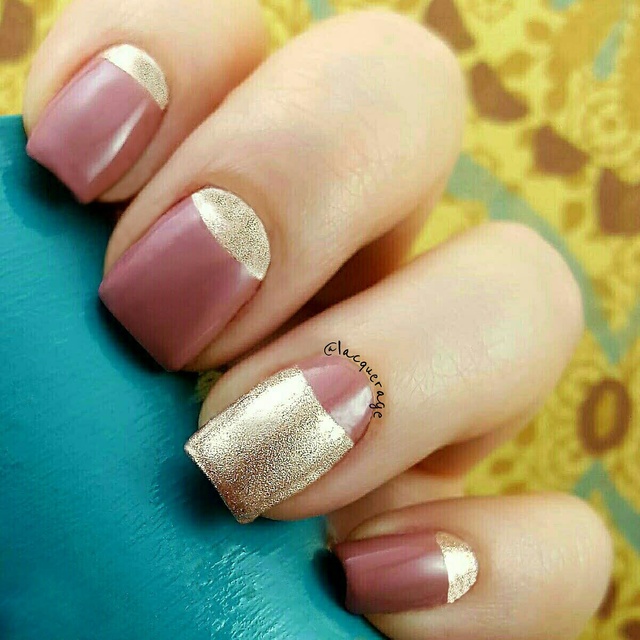 CREDIT: Nailstyle/@lacuerage
DO stick with a nail shape and length that you're comfortable with.
Opt for a nail shape that looks natural and flatters your nail bed, such as an almond or oval shape. (This means stiletto tips are out!) And, if you are getting extensions for the big day, do not do anything that may jeopardize your nails (i.e. opening a soda can). Instead, ask for help from anyone who isn't in the bridal party—the bride will thank you.
CREDIT: Nailstyle/@jeackeeolguin
DON'T forget to bring back-up supplies.
Accidents happen, especially right before an important event. Don't be the bridesmaid who has to stay out of certain pictures because her nails are chipped. Bring a tiny bottle of polish just in case you have to touch up, and, if you're wearing rhinestones or charms, try to think of a back-up plan in case anything falls off, such as filling in the sparse area with glitter polish. It's also good to bring extra supplies in case anything happens to the bride's nails. And don't forget to pack cuticle oil and hand lotion—nobody wants to see dry, flaky skin in pics!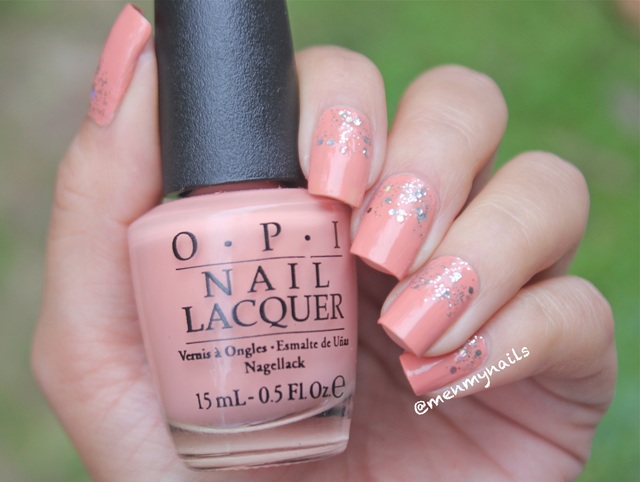 CREDIT: Nailstyle/@menmynails
DO put a unique spin on your nail art.
Just because you can't go crazy with electric shades and over-the-top 3-D charms, it doesn't mean you can't have a little fun with your nuptial nails. If the bride insists on a French tip, opt for a chevron take on the classic style. Or, if she wants all the bridesmaids to sport a soft lilac hue, play around with negative space. Remember, a wedding is a special occasion for all parties involved, and there's no better way to celebrate than with an unforgettable mani.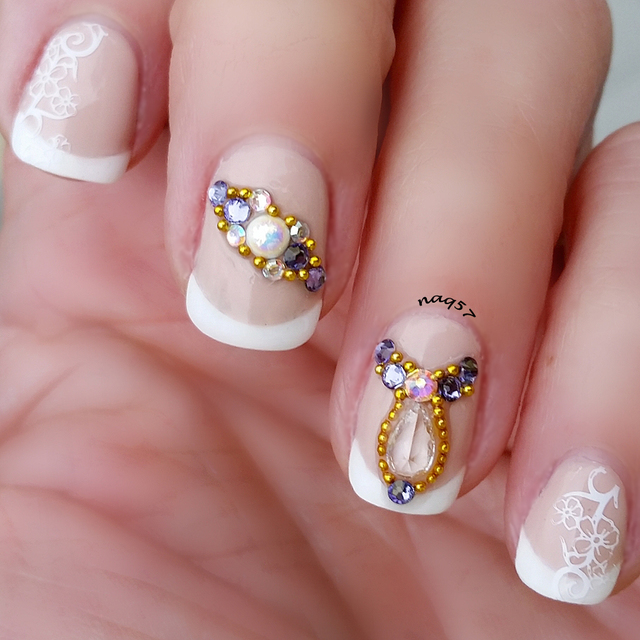 CREDIT: Nailstyle/@naq57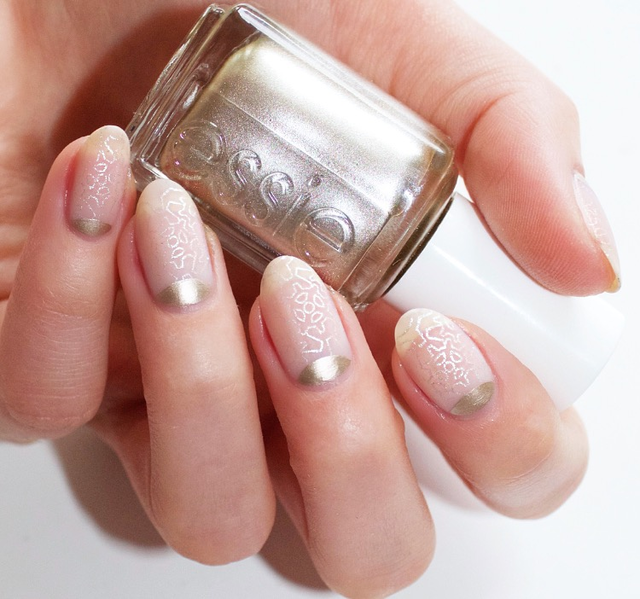 CREDIT: Nailstyle/@laurenslist
CREDIT: Nailstyle/@ruthsnailart
Want more wedding inspiration? Be sure to check out these nail styles, perfect for the unique bride!